The 16 days of the countdown is finally over, and I am now officially a part of the 1-year-old users on this amazing crypto-blogging platform ever. A lot has happened to me since then and, though some of you have been a part of my journey since day 1, let me still do a recap for the sake of those who are new to my page.
Let's start with how I got here first...
July 30, 2020, a virtual friend named @Dolores (she's no longer using this account for months now) had messaged me on Facebook messenger and told me about the site. Here's a screenshot of her message: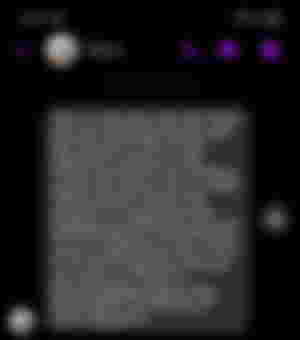 This was the beginning of everything. The first step of my success. All thanks to my virtual and Kiki friend, Dolores, I got to know what read.cash is.
Her chat in English:
Do you know about read cash? It's just simple. Don't worry because it's legit. I already earned 2 dollars. You will only write articles. Seems like a social platform too. Many Filipinos are already there. It's different from the rest because the point system is different. There is also a contest, if you are lucky someone will give a big tip such as 1 $, 5 $ or more. And most importantly, you can immediately withdraw what you earn. Instant so, this is where my focus is. This is my link or https://read.cash/r/Dolores I'm willing to teach other tips and how to earn points

Excuse my translation
That was how I learned about the platform. Unfortunately, I did not sign up right away as I was busy on other apps like SnapMe and Tsu, where most of the Kiki Time friends joined.
It was on August 6, 2020, exactly 1 year ago, that I finally got the time to sign up on read.cash using her reflink. I was so blessed that she constantly reminded me about the site or else, I won't get the nerve to join.
Dolores was very helpful and shared some tips as well as explained the dos and don'ts of this site. A few hours later, I told her that I finally signed up and gave her my username. So yeah, that was the beginning of everything.
I also didn't write immediately. It took me 3 days to write a short post here. As I've mentioned earlier, I was too busy engaging on SnapMe and Tsu at that time.

After posting my first full article, which was a self-introductory post, I finally got my first upvote from another Kiki friend I invited on the platform. She upvoted me $0.01 on My first post.

Unfortunately, @leticiasarj, only shared 2 posts and didn't continue her journey here. She could have earned more if she had stayed for a bit.
Back then, there was no Bot aka Rusty aka @TheRandomRewarder. We just relied on the point system. This means our earnings depend on our daily activity. We earn more by staying active on the platform.
Since I vowed to focus on writing, I tried to post at least 2 articles a day. Posting at least 2 wasn't so difficult at that time since the number of words per article was never an issue. Unlike now that you need to at least write a 3-min reading article to get more from the bot.

I then earned $0.16 in BCH from the point system. The payment was usually sent to the wallet every 8 am the following day. If you look at the screenshot, you could tell how happy I was with that amount. I felt like I received $1 million. Exaggerating? Nah, I felt so blessed to receive such an amount for just writing an introductory post.
As a newbie, no matter how cautious we are, we still end up making random mistakes. I was no exception in this. Care to guess what mistake that was? Anyone? Okay, here's the story to give every newbie something to ponder on.
During my first few days here, I would switch devices very often, from mobile to computer to mobile again. Every time I did and had to log in, instead of importing my current wallet, I'd end up creating a new one to the point that I got 7.
When I learned my mistake, I started to get panic. I had a total of $1.34 at that time, and I thought I would lose them all. Good thing, the old users were there to the rescue and advised me on what to do. Out of 7 wallets, only 4 had their seed phrases copied.
Now, the worse part was the 3 wallets that I could no longer access had some cents there. Yes, they were just a few cents but I felt so down coz that was still my hard-earned money. Nevertheless, I had to move on, owned my negligence, and learned from it.
Here are links to my dramas about my wallets:
So to the newbies, ALWAYS BACK UP YOUR SEED PHRASE!
This is in connection with my wallet issue. When I posted my 5th article "Here's why I'm stupiiid!", many of the old users came to the rescue. They asked questions and tried to help. One of them was Sir @Telesfor.

He was very helpful and one of the few who would comment on my articles. He was the first person who introduced me to Bitcoin.com. I read his article, downloaded the app, but since I was so dumb, I got confused and decided not to continue. I didn't bother to ask him more questions about Bitcoin.com coz I didn't want to waste more of his time.
But because of his help and advice, I was able to retrieve some of the amounts from other wallets and copied the seed phrases. I thought I wouldn't need a Bitcoin.com wallet anymore coz I was able to retrieve my earnings. I learned the importance of backing up my seed phrase the hard way, so I felt like, " I'd just stick to my coinsph wallet."
In addition, I made sure to memorize my seed phrase to my main wallet to avoid the same issues in the future. Now, I memorized 2 seed phrases out of 4 wallets here.
Every first experience is always memorable to us. I don't know about you, but that's how it is for me. Anyway, after posting my 4th full article, I received my first huge upvote from Sir @ErdoganTalk. He upvoted my article "To resign or not to resign?" with $1. This article, by the way, is about my ranting about my job.
He also upvoted my 5th article "Here's why I'm stupiiid!" with $0.50. I felt so blessed seeing huge upvotes for the first time.
Since we were on point system before, everyone was up for interaction. So even if you were new, you won't get 0 interaction at all. That's how I got to meet with different Filipino writers here, and one of them was @Hanzell.
At first, I thought Hanzell was a guy. Lol. She first commented on my first full article and her first comment was:

Since then, she would comment a lot on my articles. Hanzell, by the way, is one of the most talented writers that I know of from this platform. She can do a lot, from writing to sketching to making stories to being a chemist.
As days have passed, I started to enjoy the platform so much. I decided to write articles related to the platform, so I could easily share this on my social media accounts. That's when I began inviting users to join the platform. Here are the articles I wrote for my future invites:
I was so determined to onboard more people on this platform. I just wanted them to also earn BCH just like me. I found this site really helpful for those who are looking for extra income. After sharing the goodness about the site on different Filipino groups on Facebook, I was able to onboarded 33 affiliates but was saddened when only 15 were actives.
Good thing some of my affiliates, particularly the ones I invited from my Kiki Time and Tsu fam, have been active since day 1. Here are a few of them that are still writing for their goals:
Yes, I got to share my 1st birthday on the platform too. In my article "My 33rd Birthday", I was happy to get noticed by Sir Telesfor and Sir Marc De Mesel. And I can't wait to celebrate my 2nd birthday on this platform this September. Yay!
As mentioned earlier, we don't have the generous bot before. We had to exert effort if we wanted to earn more. I tried my best to interact as much as possible, publish at least 2 articles a day, and be consistent. So when I hit 1600+ points for the first time, I couldn't contain my happiness. Plus, I got to earn $3.9787.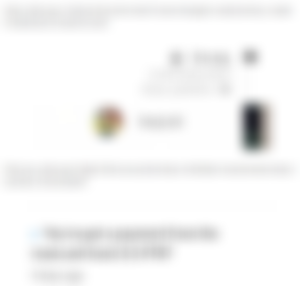 $3.9787 in 1 day might be small for the writers now, but back then, it was worth a lot.
Although I started writing here in August, I only learned to HODL my earnings exactly on December 15, 2020. I was inspired by @Eirolfeam2 @Jane and a few others when they started sharing how they gained profits by just HODLing their earnings.
I had no idea what HODL was before. Although I already got a feeling that HODL means HOLD, so when I got curious, I began doing my own research. That's when I learned that Bitcoin.com is the best wallet for HODL. I suddenly regretted not taking the time to understand the article Sir Telesfor shared before.
For those who are new to my journey, before December, all my earnings were converted into peso. Whenever I received my daily earnings, I would send them directly to my coinsph, and then converted them to fiat. When I had my first $100, I got no choice but to cash out all my savings coz I urgently needed some money to pay my loan. This happened probably in October.

I was back to zero again but that didn't bother me. I kept writing until I started seeing progress in my wallet again. Some of the BCH I had before was also used for trading on StormGain and others were used to HODL on coinsph. I was not satisfied with the performance of coinsph until I decided to install Bitcoin.com.
As I was saying, it was on December 15, 2020, when I vowed to HODL my earnings this time. Since then, I have started seeing progress in my BCH portfolio, and here are my little achievements:
After 1 year, I have written 328 full articles and posted 131 short posts. All thanks to the support from everyone, I managed to continue my journey even if there were times that I got so lazy and felt like I needed a break. So let's see more of my 12-month progress, shall we?
Interactions
Likes - 6, 958

Comments - 11, 775

Views - 24, 093

Total - 42, 826
Upvotes
Bot - $1,660.21

MarcDeMesel - $870.00

Writers - $222.10

Total - $2, 752.31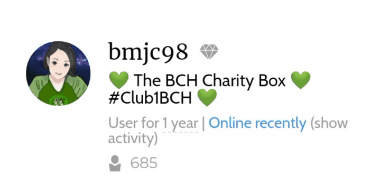 As promised, I will support the community by sharing my blessings here. I have sponsored probably more than 50 users now, and I will keep supporting the community for as long as I'm still here.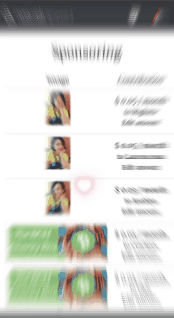 Because of BCH, I was able to:
Settle my loans in January.

Surprised my mom with a brand-new mobile phone.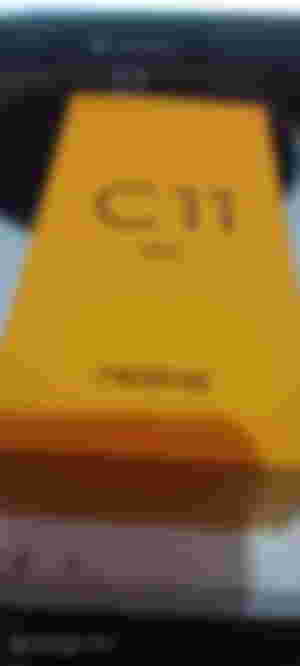 Paid a friend from Greenland worth $149.

Sent some BCH to a virtual friend whose daughter was celebrating her birthday.

Build a small house. (Not yet done, though)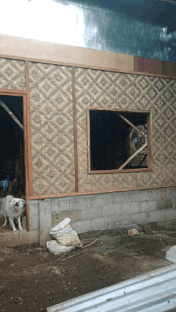 Thank you, everyone (both from read and noise fam), for being a part of my 1-year journey on this platform. My journey wouldn't be the same if it weren't because of you all, so for that, thank you so much. I also want to thank these selected people who will always have a special place in my heart.
Thank you, Sirs @Telesfor and @ErdoganTalk for when I was just new, you two were the first to motivate me to keep writing here. You may not remember me, but I was one of the newbies before that you have upvoted several times. So thank you so much.
To @Hanzell who is one of the few who interacted with me when I was new, big thank you. You may not know it, but your interaction has helped me not to feel alone on this site.
To my Kiki friends for joining me here: @Judith1969 @Firenze @bbghitte @bbyblacksheep @charmingcherry08 @aj_u2.
To @Eirolfeam2 @Jane @Eybyoung @Laurenceuuu @Ruffa, you inspired me to HODL. Also, thank you for showing me the way. To @tired_momma, for also being a great support. Thank you.
Of course, to @PVMihalache for everything. I will always be grateful for everything you have done, for the little surprises, and for being my (our) constant motivator. To @Crackers for being one of my favorite people here and for your free NFTs. To the entire Club1BCH for being another source of motivation and inspiration to me. Happy to be a part of this club I call my extended family.
To my sponsors, current and former: @Cryptonators @Bloghound @BCHouseVE @meitanteikudo @lucas @BSzandra @Panky @btcfork @Momentswithmatti @Idksamad7869 @Snezana28 @andrianlover @flipfx @Laurenexai @bm8ter @Macronald @TruSuccessXpert @scottcbusiness - Appreciated all your support. Thank you so much.
To Sir Marc De Mesel for his generosity. Thank you, sir. Because of your surprises, it helped me reach 4BCH without too much hassle. To the admin, thank you for creating a platform that allows everyone to earn and learn the importance of Bitcoin Cash. I will always be grateful for this platform and a proud user too.
Unfortunately, I can't mention all my friends, old and new, but know that I am grateful for your support, especially for your friendship. Thank you.

What a journey! I can't believe I'm no longer a newbie and now, I'm officially a 1-year-old user here. Yay!
Happy me!🥰💚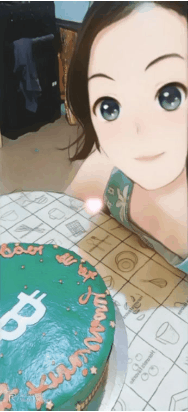 There's a hidden treasure included. Be the first to claim it.
---