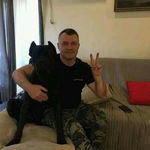 I am proud of her, is always what I tell my friends when they try to talk to me about my bestfriend. She is one in a million since she would support me in everything I do. Inasmuch as she is my bestfriend, she extends her helping hands to all of my friends. Cooking for us, and doing several things that made us all happy and survived. For all the mobile games I used to play, I taught her how she could go about them so we played together.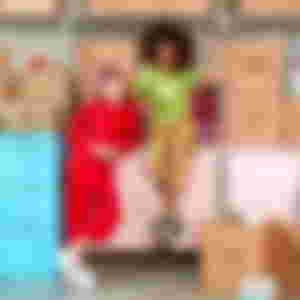 Whenever she was with me, I was always happy and felt at home but when she isn't, I get to realise the disturbing facts about being alone. I got to realise all this that they say, Friendship is reality and concept and she taught me a lot of values and things, I consider cool. I had thought friendship to be one hell of stress and something that never existed since all my friends I knew before were just not great.
Some of the people around us use to think, she is the love of my life but the question I kept asking myself is, Is Friendship and love the same? If they are then, she is my love.
We are always together and the parents of us know we are friends. They would meet with ud and tell us some Friendship Quotes and also tell us exactly what Love and Friendship is.
I was really happy to listen to all that both parents said and the very one I was passionate about was, True Friendship; the strongest of all relationships.
Yeah right, that was what I was excited about. Friendship they say is a relationship between two people or a group of people. In their course of relationship, they tend to learn some values and virtues from one another, making up this question, Who is your friend?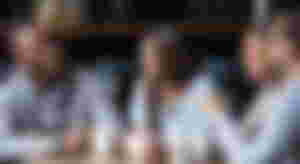 "The exchange of values and virtues is the most common thing that friendships bring up. Inasmuch as you are not from the same family background, you end up doing things the same way and in common. It is therefore advisable to making a key at making friendships that last and ones that will bring up good moral values so you don't get broken always since bad friends will always leave", my mum said. Real friends are the ones that stays with you in all conditions. They will be there for you no matter the situation you find yourself in.
She also told me to set boundaries in Friendship since some friendships are toxic and will bring my downfall. "Some friends will lead you into doing bad things so be careful about who you call a friend", she concluded.I told her my bestfriend was not like that and she replied saying," yes , she is a true friend. "
Not wanting to lose my bestfriend, I asked her, How can I strengthen my friendship with my bestfriend? She told me, there is always a section in life where our friendship will become bitter and other times, sweet, a bitter sweet friendship but in everything that happens, I should be there for her and make it a great friendship and at times I am in need , I will know how to recognize a true friend.
A true friend will always stay with me at all times, she will help me when I need help on my worst days , celebrate me when on my good days, provide for me, support when I need it most and also will ask for help when she needs one.
I got to realise friendship is worth more than money and as money is just a temporary thing but with true friendship, you can actually solve all your problems money cannot solve. I got to realize the power of friendship and told my mum, I will be a great friend to my bestfriend.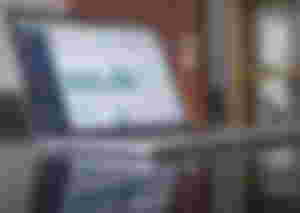 I was actually reading on my phone when I saw something. Yup: Turn your social media into passive crypto income. When I saw this, I was curious of what that will contain so I instantly clicked on the link. Reading the article was really not comprehensive to me since I didn't know somethings. I had to read the article by @rbee titled, "The power of passive income". I got to realize that passive income is the regular earnings from a source other than an employer or contractor. This brought up another word, active income. Which was the money earned as salary from an employer or contractor.
I got to also realise why passive income is important. Passive income creates stability, security, and freedom in a person's financial life. Passive income is not limited by one's time and effort but rather it can have a positive and significant effect on a person's life in building wealth. Due to this, I asked myself, how can I make $1000 a month as passive income? Truth be told, I needed a new laptop since the old one was breaking and no longer worked well.Rich people and their passive incomes was really a great piece as it gave me an indepth knowledge of somethings rich people do. Actually I knew relying on the active income won't be anything great for me so I wanted to learn multiple strategies to earn passive cryptocurrency income and also where to start with passive income. I saw some earning sites but truth be told, I just knew they weren't worth it except read.cash and noise.cash.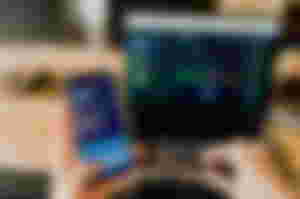 I realized skills were what I needed most if I needed to make some passive income online. Although there are bots,faucets and others, but these paid in bits.
I actually read Jack216's best way to make passive income and it was great read. 7 legit skills you can develop/ improve to make $1000's online was a great read but I couldn't get these because I'm still learning.
I intend to grow my skills so I can earn passively online but I don't have a laptop yet. You can help me get one by tipping my articles though.
I jumped out of my bed after I realized I was actually late for work. I quickly knelt beside my bed and started to pray. I would have loved to continuously tell you about what happened after the prayer but no, I'm focusing on prayer today.
The virtues of prayer is what I intend to talk about. We all find ourselves in one religion of the other and one of the things they teach is prayer. They say a prayer is the key and prayer can open all the closed doors in our lives. Prayer mostly works with faith; putting your trust in the prayer is what makes it work not anything else. It is a prayer; not just a prayer is an article that basically tells as that not every prayer is a prayer but one that has faith attached to it and as well concentration. We have to always fill goodness in prayer.
Sometimes, our prayers seem to us as being unanswered. We try all our best but still no response; we fast, do everything , pray but that particular thing is not being achieved but one thing we need to realize is that, unanswered prayer is also an answered prayer and as such, they prayer you think has not been answered, has rather being answered but is waiting for the right time to manifest.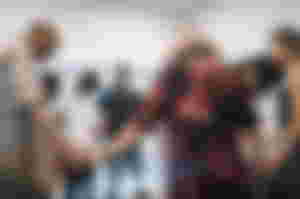 You have to always keep up with prayer since that is the only way of feeding the soul. Pray without ceasing and wait upon your maker for He will answer your prayer at the right time. There are so many scientific benefits of prayer as it a way to experience God, and the religious believer can communicate with Him. Some people say they pray but their minds does not sit in prayer. In the course of parlaying, they just speak but their minds are somewhere.
Remember to pray and learn the rufgt way of praying.
ALL RIGHTS RESERVED
Thank you all for your time. Please subscribe, comment, share and like. Don't forget the upvotes .