December 2, 2021
This is quite long so pardon me. 
But read it thoroughly and see 
what's fun at the end of the article. 
More than a year ago, I joined this platform read.cash, and that's how I learned about Bitcoin Cash. I never took it seriously as all I wanted was to earn while blogging on this platform. But when I stayed longer, I learned more earning opportunities aside from trading cryptocurrencies. Then I discovered DeFi or Decentralized Finance. To increase my portfolio, I invested in other DeFi platforms under BSC. Until then, I also wished to invest in DeFi platforms using Bitcoin Cash. However, there aren't DeFi platforms under the Bitcoin Cash network. And my only option was to lend my Bitcoin Cash on the Nexo platform.
Then a few months ago, Bitcoin Cash has shaken and made a noise on cryptoverse, especially in the DeFi world. The community announced the upcoming Bitcoin Cash sidechain called smartBCH, and it has been the talk of the town since then. Aside from being an EVM and Web3.0 compatible blockchain, it utilizes high throughput so that the transaction fees are economical despite having a large user base. And smartBCH brings BCH to the DeFi world that offers more earning opportunities to the BCH community.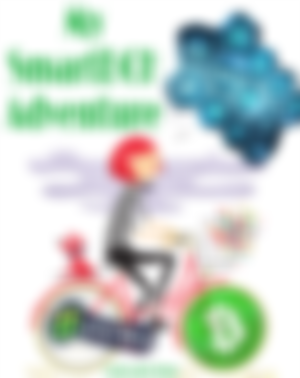 When smartBCH boomed in the market, the very first tokens that I have learned were CATS, EBEN, KTH, ARG, and other pioneer SEP20 tokens.
CashCats and EBEN were hitting the trend. Unfortunately, I wasn't able to get the CATS airdrop because I had problems with downloading my Metamask wallet, and the airdrop ended before I successfully downloaded the Metamask wallet. Lucky are those who got 1 million CATS, and unlucky are those who got weak hands and sold their 1 million CATS.
---
After successfully downloading my Metamask wallet, I dived into the sphere of smartBCH. And fortunately, the CATS airdrop continued and I was one of the lucky participants who received 100K CATS from a Twitter giveaway
Related Article: Diving Into The Sphere of SmartBCH (Trying BenSwap Pool)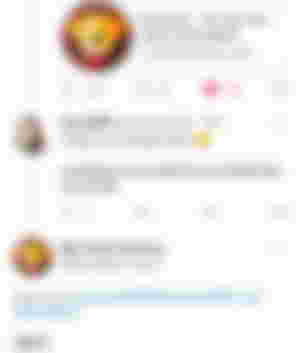 I saw potential on CATS so I hold more and I even accumulated more than 500K CATS after a few months, when its price was still very low, as my goal was to collect 1M CATS. Unfortunately, when its price surged higher, I got weak hands and sold some of my CATS. I thought it would go down, but it continued to go up. Nonetheless, I still gained profits from it. After several trades, buying and selling, what is left is more than 200K CATS in my wallet. And I'm planning to pursue my goal of holding 1M CATS. Who knows? It might make me a millionaire in the future.

---
The very first smartBCH DEX, BenSwap, on the other hand, conducted the presale for its native token, EBEN. And with the hope of gaining more profits, I participated in the presale and invested some of my Bitcoin Cash.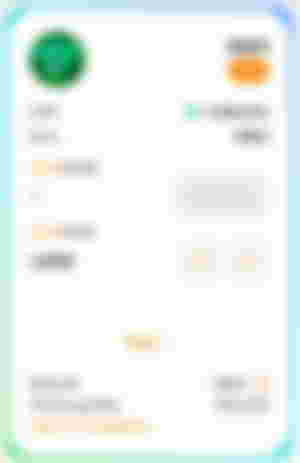 I then staked my 1000 eben with 1688% APR. In just a few days, we have seen how EBEN surged higher day by day, and that convinced me to buy more.
Here's a guideline I made for noobs. BenSwap (SmartBCH) Complete Guidelines For Beginners And The Risks.
The token even reached its ATH $3 but I didn't sell my EBEN as I thought it will increase more. Unfortunately, after reaching its ATH, it eventually dropped and it left me no choice but to hold my EBEN tightly until it recovers. However, FUDs circulated in the market affecting the token's price and it even dropped below $1. I had abrupt decisions that led me to lose some EBEN.
Yet, my EBEN staking continues to earn more EBEN and compensate for my losses. And I know that EBEN will grow more in the future. BenSwap continues to upgrade its DEX and give more useful features.
At the time of writing, the total EBEN I have in the BenSwap pool is 2000 and 200+ left in my wallet for trading.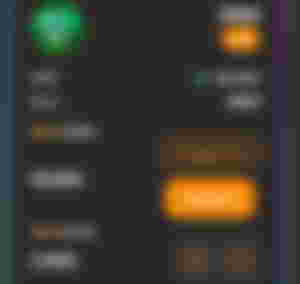 ---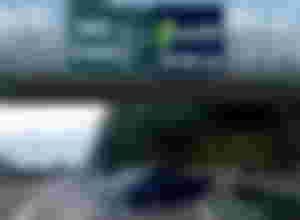 Different SEP20 tokens popped out in the market, and along with them are different airdrops and meme competitions to promote their ideal SEP20 tokens. And who doesn't like free tokens anyway? The different airdrops made me stay up at night even up to midnight.
I still remember the fun during ARG and KTH airdrops. I even stayed late at night and set my alarm, just to drop my sBCH address and be on the list. But unfortunate things happened. We just laughed at it though, and that was a fun night.
Moreover, I become a frustrated meme maker because of different meme competitions. And luckily, I won in one of the competitions, specifically the KTH meme competition, and got a consolidation prize on ARG meme competition.
Related Article: SmartBCH SEP20 Tokens Meme Competitions, I Become A Frustrated Meme Maker
---
SmartBCH tokens trading started to go along with the volatility of the market. It started with CATS and EBEN. And in just 9 days of trading in SmartBCH, I got more than $300 profit. My $200 worth of BCH investment became $500. Thus, earning a profit of $300+. You can check the whole story in my related article below. And because of these profits, I was able to purchase other SEP20 tokens.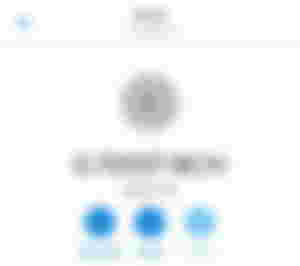 Related Article: More Than $300 Profit From SmartBCH Tokens In Just-9 Days
The FOMO Effect
After 14 days, more SEP20 tokens popped out in the market and I took the opportunity to hold some to gain more profits. Other tokens did well, but some dropped their price after buying, so I ended up losing some of my investment.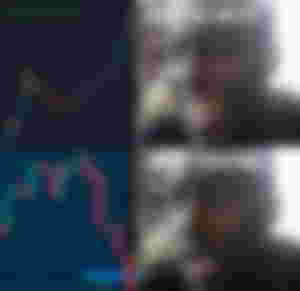 You can check it out here. 

Related Article: 14 Days In SmartBCH Sphere, Did I Lose BCH? The SEP20 Tokens In My Wallet
As I have mentioned above, when EBEN reached $3, I just hodled my tokens as I thought it will rise higher. But after it reached its ATH, it slowly drop I day by day. I still hodled mine as I thought the price will recover soon. But different FUDs arose and its price drastically dropped below $1 and I fear that it might go back to its presale price, so I opted to sell some. Unfortunately, I saw it increasing again so I bought it back at a higher price. And the NOOB got FOMOed. I'm great at trading right?, lol.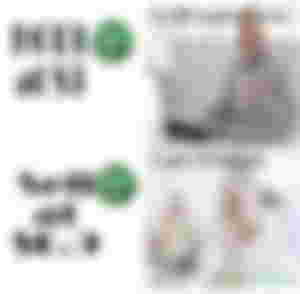 Related Article: The Weary Saturday, I Lost EBEN, And More.
But despite my epic fail trades, I also have successfully trades. And just last October, my trading journey continue and I even earned more than half BCH from different tokens. It was indeed a worthy investment.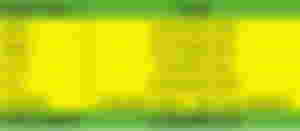 You can check the whole story here.
Related Article: SmartBCH Tokens Trading
And check out the other SEP20 tokens here.
Related Article: SmartBCH SEP20 Tokens You Shouldn't Miss.
---
When I learned about MistSwap, I immediately hopped into it, and I got hooked by its high farm's APRs. I waited for its price to drop, then I bought 1000 MIST worth 0.04+ BCH and supplied it to the liquidity pool with FlexUSD.
The APR was 28,959% and that gives me a 0.04522% share of the pool. After more than 24 hours of farming, I was able to harvest 1960.76 MIST and sell them to make my investment back. After 1 week of farming, I got a total of 6,132.68 MIST from it. I pulled out my LP since the APR was decreasing and staked all my MIST on the platform.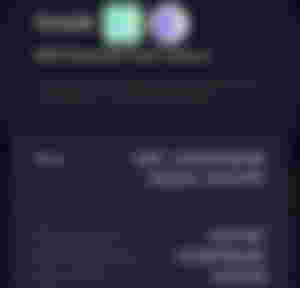 Related Article: Pulling Out LP From MistSwap And Adding LP On MuesliSwap
A new DEX called MuesliSwap was launched with over 1000% APR on the MILK/FlexUSD pool. So I opted to supply LP to the farm pool to take advantage of the high APR.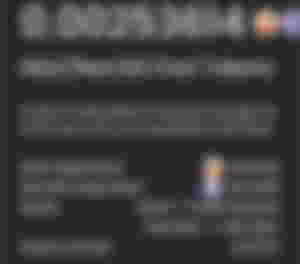 At the end of October, I accumulated a total of 100.08775 MILK or 0.0603792 BCH. Currently, all my MILK are staked on MILK Auto Pool and patiently waiting for its price to recover. We have seen how it dropped drastically from almost $1 to below its presale price.
Related Article: MuesliSwap Staking
Let's go TANGO! The new DEX makes us dance the tango along with its price volatility as it keeps going up and down. And currently down from my buying price and I have losses from it. Instead of thinking about my losses, I stake my tokens on the platform to compensate for my losses and accumulate more TANGO tokens.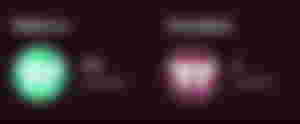 The long wait is over, and finally, the new DEX 1BCH has been launched. Unfortunately, both prices of 1BCH and rBCH dropped after its launch. So it left me no choice but to hold and stake both tokens on the platform and wait for its prices to recover.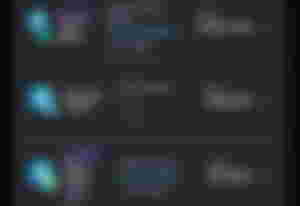 ---
Aside from earning passive income in different SmartBCH DEXs, the first blockchain annuity CELERY has been launched that allows us to earn 100% APY and compound our earned interest. I invested a small amount of BCH in it. From 0.03 BCH, it is now worth 0.2+ BCH. It got multiple times growth in my initial investment, and I regretted not buying more.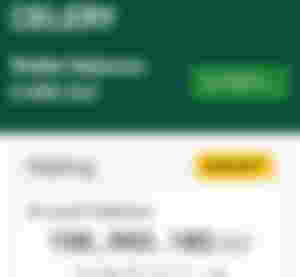 From Ethereum to SmartBCH, PUNKs are really on trend. When BlockNG allowed its users to mint PUNKs, I was hesitant to do it since I don't have enough knowledge about them. But when it was about to end, I saw my friends minting more PUNKs and it was too late for me. I wasn't able to mint any PUNK. Luckily, a friend gave me one, and I was able to buy one at only 0.025 BCH. And I regretted not buying more.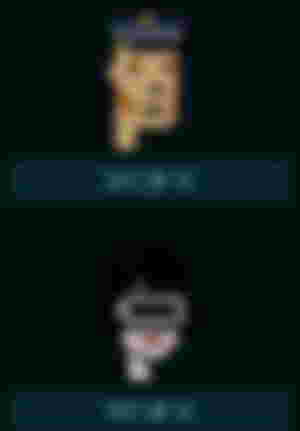 Both are staked on BlockNG and earning LAW tokens daily.
And who hasn't been addicted to Joystick Club games? This game allows us to earn JOY tokens by playing the different games with only a very small fee. Since there is a potential for the JOY tokens to increase more in the future, I invested some of my BCH in it.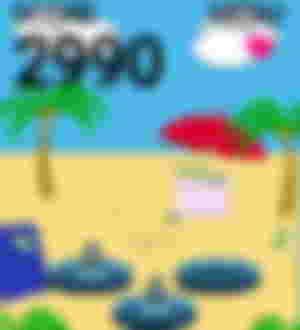 The 5000 JOY I both worth 0.440678 BCH is now 0.708477 BCH. Indeed, it was a worthy investment.
---
The memories with different rug pulls are still vivid in my mind. When SmartBCH boomed in the cryptoverse, it opened the portal to the frauds and they invaded the harmonious SmartBCH community. Several rugs pulls happened, and it made me a not-so-lucky crypto trader.
After being scammed by EROS, AGON, and other tokens, the new DEX BeachSwap turned out to be BITCHSWAP and robbed the investment of all investors, including me.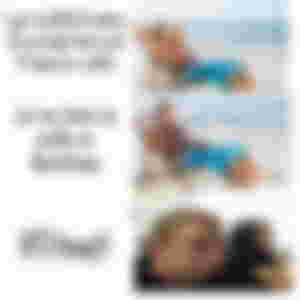 The amount may not be that huge. However, the feeling of being a victim of rug pull is different. It is as if we are being fooled and robbed at the same time. 
An alternative way of pulling out LP has been given. Unfortunately, it didn't work well for me. So I just let bygones be bygones, moved on, and learned lessons from it.
Due to several rug pulls, BCHPad, SmartBCH's first launchpad has been launched to mitigate the issues of rug pulls.

I invested half BCH in it as the project is promising and also to avail drops on its upcoming launches. The launchpad already has conducted different presales including the new DEX 1BCH, ASHCOIN, and FIRE. Its price increased as well, so I opted to sell some to make my investment back.
So far, after the last rug pull of BeachSwap, the community becomes at ease, and we all learned lessons from it. Let's hope that no more rug pulls will follow.
---
SmartBCH is growing exponentially. More and more tokens and DEXs popped out day by day, as well as NFTs.
Aside from earning opportunities through trading, staking, farming on different DeFi platforms, and investing in NFTs, platforms that made our transactions faster and easier have been introduced.
Wagon.cash, for instance, is a one-way cross-chain bridge that allows us to send Bitcoin Cash from our wallet to SmartBCH easier and faster. Another bridge called BCHCC.cash is a two-way chain bridge that allows us to send BCH into and out from SmartBCH in just a matter of seconds.
Related Article: SmartBCH is Growing Exponentially

Wagon.cash: One-Way Cross-Chain Bridge on SmartBCH Complete Guidelines For Beginne
The distribution of drops becomes easier as well with the help of checkbook.cash. And because of this, I got free tokens and sending BCH through different bridges gave me a total of 682.1 CATS.
---
Through the help of SmartBCH, as well as BCH-Powered platforms, read.cash and noise.cash, I was able to achieve my 2021 BCH Goal. From 1 BCH at the start of the year to 15 BCH before it ends.
Related Article: 2021 BCH Goal Achieved
My SmartBCH portfolio also increases. I invested more Bitcoin Cash as more profitable projects popped out in the market. My initial investment of 3 BCH has been tripled as the total amount of my SmartBCH tokens is now worth 9.5 BCH.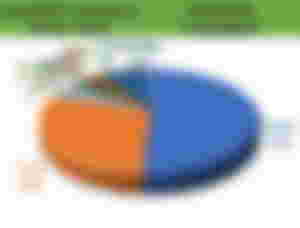 And if I will sell them all, it would give more than 20 BCH in my wallet. However, I prefer to hold them and wait for the perfect time to trade. And the prices will increase more in the future. The longer I hold them, the higher the profit in return. The crypto market may be volatile, but with the help of different DeFi platforms, we continue to earn passive income.
SmartBCH is still young and more projects will pop out at any moment. Some may be profitable, some may be scams. We just have to remember the lessons learned from different rug pulls and make sure not to become a victim again.
Invest wisely and conduct due diligence before taking any action. It is still important to DYOR and be aware of the risks. And of course, apply the simple principle in crypto investment "only invest what you can afford to lose."
Looking for some fun? Try to read this article. This was inspired by SmartBCH tokens, DEXs, and other projects.
No LOVE, No JOY? Let's Go To The BEACH
Enjoy! 😁
---
You might be wondering why I wrote this article. This is my entry to the "My SmartBCH Adventure" writing contest. You can find the complete details about this contest here. https://bch101.com/blog/30.

You can join as well. Write your SmartBCH journey, and submit your entry here. https://forms.gle/t78LhQA7FiMbhWfMA

When I learned about this contest, I was inspired to write again despite having pains in my arms. Ever since I invested in SmartBCH, I always shared my journey here. So why not share it too in this contest. 🙂

And I patiently voice-type and edit this article for the whole day, lol.
I hope you like it. And good luck to whoever will join the contest 🙂.
©read.cash @Jane (All Rights Reserved 2021)