August 28, 2021
SmartBCH is currently making hypes and noise in the crypto space introducing its tokens and new DeFi projects that gives BCH community another way to earn passive income.
But before anything else, you might be confused about this new trend especially the newbies that don't have much knowledge yet about BCH fundamentals and stuff, and you might ask....
Here's a comprehensive and precise explanation of @MoreGainStrategies and he posted an article about his thoughts on smartBCH.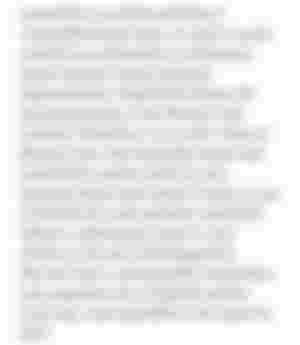 To give you more details about this, take Binance Smart Chain as an example.
If you are familiar with Binance Smart Chain (BSC), it was made to solve the issues of Ethereum, its network congestion, and high fees. BSC formed a side-chain along with the Binance Chain and was built with high-performance, low-latency blockchain, with lower fees, and more enhanced speed. BSC is being used by developers to handle smart contracts and create dApps or Decentralized Applications under Binance Chain.
And if you are familiar with PancakeSwap, CubFinance, BakerySwap, Beefy Finance, and more. They are some of the dApps using smart contracts built on the Binance Smart Chain.
So smartBCH works the same as BSC. It utilizes high throughput so that the transaction fees are inexpensive even with a large userbase. And if BSC brought BNB to DeFi, smartBCH is bringing BCH to the DeFi world. And this was something that I have been longing for and for many of us here as well, where we can spend our Bitcoin Cash in staking, farming, and other forms of DeFi earning opportunities.
---
Some smartBCH tokens are currently hitting the trend and so I dived into it and take the opportunity to spend my BCH while earning new tokens. $CATS and $EBEN are some of the trending tokens today on smartBCH. Some BCH enthusiasts here were lucky to participate in the $CATS airdrop and they received up to 1Million $CATS.
They are now certified furmoms and furdads, lol. The equivalent of the 1M $CATS they got is now 0.3+ BCH and still increasing. By the way, thanks to @Mr.Trenzs for giving me 10K $CATS and I also got 100K $CATS from joining the Twitter giveaway. Thus, putting 110K $CATS in my smartBCH wallet and I'm now a certified crypto furmom as well, lol. I am planning to accumulate up to 1M $CATS and I'm just waiting for its price to drop so I can buy some.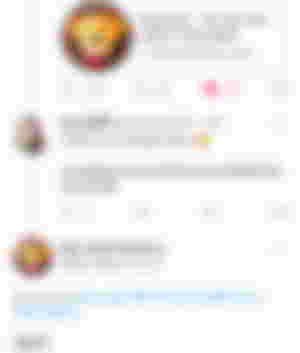 If you want to join the cute $CATS TG group, you can click this link @CashCats and you can follow its Twitter acct at https://mobile.twitter.com/CashCatsBCH for more drops and the latest news.
You can also add $CATS to your Metamask wallet using this contract address.
Contract Address: 0x265bd28d79400d55a1665707fa14a72978fa6043
---
It's time to let our Bitcoin Cash work for us and give us passive income while helping the BCH network grow.
I've been staking and farming in Binance Smart Chain DeFi platforms like PancakeSwap and CubFinance for months now and they're giving me a passive income. So why not try DeFi platforms under smartBCH of Bitcoin Cash?
If staking in BSC DeFi platforms needs Binance and Trustwallet, staking and farming on smartBCH DeFi platforms needs CoinFLEX and Metamask wallets based on what I have learned from @carisdaneym2. You can just download the two wallets on Playstore.
Again, if you have tried staking and farming on BSC-based DeFi platforms, you are using BEP20 (BSC) network to be able to buy, stake, and farm BSC tokens.
Here, the integration of the smartBCH network is done on Metamask and smartBCH DeFi platforms are accessible through Metamask. Meanwhile, CoinFLEX is used to send and receive BCH in the SEP20 network to be able to stake, farm, and buy smartBCH tokens on Metamask.
What is SEP20?

First of all, smartBCH is an EVM-compatible side-chain of Bitcoin Cash. EVM is under the Ethereum network and its compatibility could help Ethereum existing smarts contracts and dApps to migrate easily to smartBCH. SmartBCH inherits and enhances some Ethereum EIP (Ethereum Improvement Proposals) and that includes SEP20 which is fully compatible with EIP20 of Ethereum. The other one is SEP206 that helps BCH to be programmed just like the normal ERC-20 tokens.

To know more about this matter, you can visit this link https://smartbch.medium.com/introducing-smartbch-evolution-proposals-sep-72169f4f69a9.
And for the sending and receiving BCH in the SEP20 network from CoinFLEX to Metamask, and how to integrate smartBCH on Metamask, you can visit this article of Cari.
How To Set Up smartBCH Network On Metamask and smartBCH CoinFLEX Bridge
---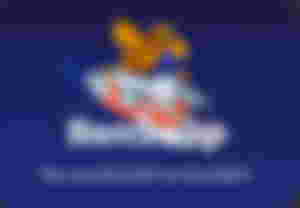 The very first DEX (Decentralized Exchange) on smartBCH is BenSwap. It is similar to PancakeSwap and CubFinance on the BSC network.
BenSwap was originally created on Binance Smart Chain and BenSwap (SmartBCH) is a clone of it with some customization. Their goal is to be the leading DEXs on smartBCH.
Some of the features offered on BenSwap include Staking, Farming, and Exchanging (Trading SEP20 tokens).
To be one of the pioneers on this platform under smartBCH is a privilege. With this, I have spent some of my Bitcoin Cash to dive into the pool of BenSwap. Enable to stake and use other features on BenSwap, you need $EBEN tokens and you can use BCH (SEP20) for this.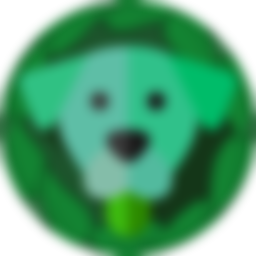 Green Ben ($EBEN) is the native and governance token of BenSwap (SmartBCH). It is used for staking, farming, and using other features on BenSwap.
You can add $EBEN to your Metamask wallet using this contract address.
Contract address: 0x77CB87b57F54667978Eb1B199b28a0db8C8E1c0B
To stake $EBEN on BenSwap, you need to buy some $EBEN first using your Bitcoin Cash. To do this, you can follow this step by step procedures.
Make sure that you have registered on both wallets, Metamask and CoinFLEX, and you have integrated smartBCH on your Metamask wallet. In case you haven't done this procedure yet, you can visit Carisdaneym article above.
DEPOSIT BCH TO COINFLEX
Go to your CoinFLEX wallet

Click Deposit, then select BCH

Click BCH network and copy the address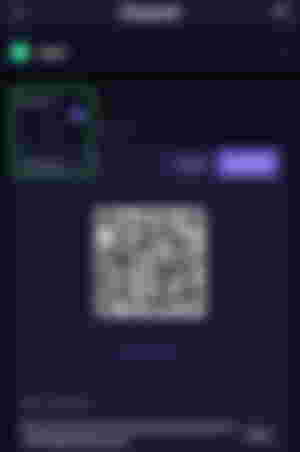 Go to your BCH wallet and send your BCH using the BCH address you copied from CoinFLEX.
It will take 1 confirmation to appear your BCH on your CoinFLEX wallet.
WITHDRAW BCH FROM COINFLEX TO METAMASK
Go to your Metamask wallet and copy your BCH address.
Go to your CoinFLEX wallet, click withdraw and select BCH

Click SEP20 address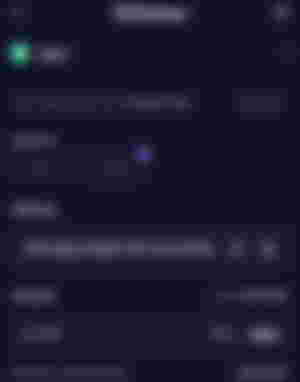 Paste your Metamask BCH address and input the desired amount you wish to withdraw.
Wait for another 1 confirmation to receive BCH on your Metamask.
BUY $EBEN ON BENSWAP
(You can either participate in the Presale or simply use the BenSwap Exchange in buying $EBEN)
On your Metamask wallet, click the main menu (three lines)

Click browser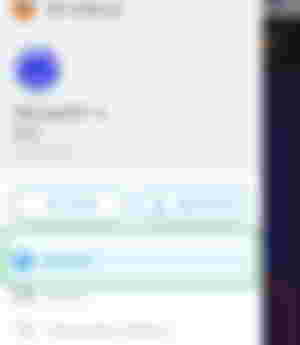 Type benswap.cash on the search bar

On BenSwap, navigate to the main menu button (three lines).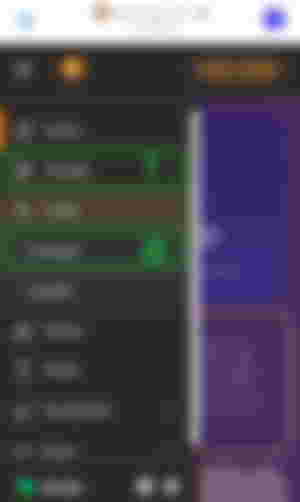 FOR PRESALE:
Simply click Presale and click Participate

Enter the amount of BCH you want to use
FOR THE EXCHANGE:
Click Trade on the main menu

Click Exchange

Choose the pair, BCH/EBEN or EBEN/BCH

Enter the amount of EBEN you want to buy (1 BCH = 5000 EBEN)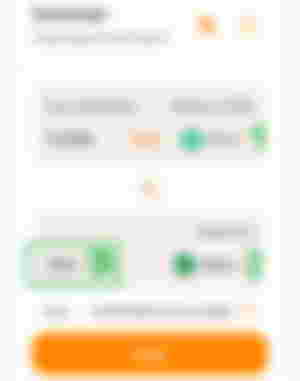 Click Swap and Confirm Swap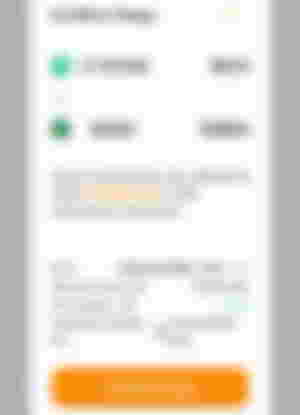 Wait for the confirmation to be successful.
BenSwap currently has two pools for staking, the EBEN Pool and the WBCH Pool.
To stake, navigate to the main menu (three lines)

Click Pools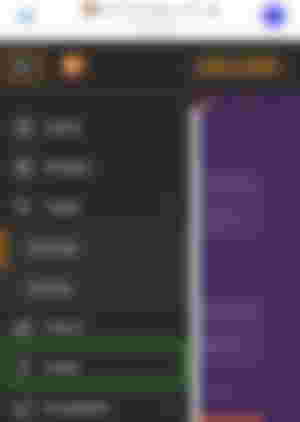 Choose EBEN and click Approve Contract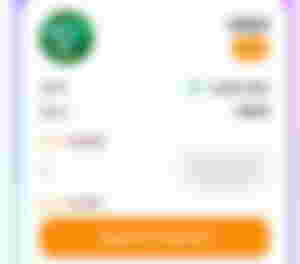 This box will pop out to ask for permission.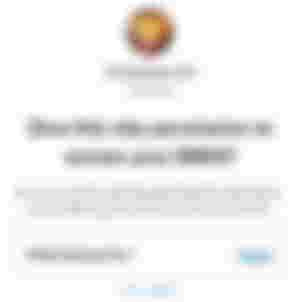 Click the Estimated gass fee (0 BCH)

Edit the gas fee to 1.05 GWEI then Save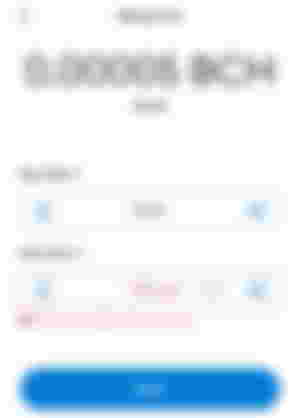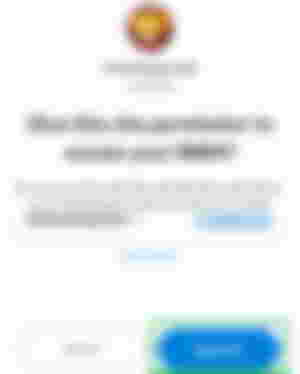 Go back to the EBEN Pool and click Stake

Deposit the amount of EBEN tokens you wish to stake

Then click Confirm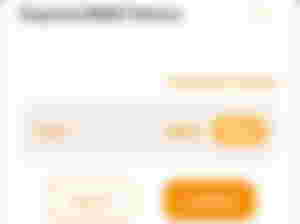 Wait for the successful confirmation.
And here's my staked $EBEN. You will notice that the APR goes down to 1,688.66% from 2,406.76% at the time of approving the contract.
BenSwap's EBEN Presale has already reached the soft cap and the yield farming will start at block height 462600 in roughly less than 24 hours. The presale will end 12 hours before the farming starts so you guys still have a chance to participate.
At the time of writing, BenSwap already has $914, 285.68 Total Value Locked which is an impressive amount despite being an infant on smartBCH.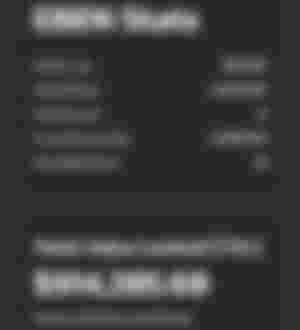 Simply because I want to support smartBCH projects and as my way of appreciation and gratitude for the consistent blessings I received from the Bitcoin Cash network.
I staked $EBEN at the price of $0.122 and at the time of writing, the price increased to $0.128. Just imagine if its price will increase to $1 per token. That is instant $1000 for the 1000 EBEN I bought which will give me a very high return while supporting the BCH network.
Visit https://benswap.cash/ for more info and https://docs.smartbch.org/smartbch/faq for further questions regarding SmartBCH.
Disclaimer:
This isn't financial advice and 
the content is for educational
purposes only. Always conduct due
diligence before taking any action
in the crypto space. 
Always remember to DYOR and only
invest what you can afford to lose!