October 4, 2021
Looking back at My September Collections, there were many days that I got Tangled Thoughts and Distracted Mind. In those days I felt like my mind was flying everywhere and my thoughts were intertwining like the roots of a tree growing under the ground. Seemed like my life was getting as complicated as deciphering blockchain's every node and code, and it was sending Random Questions for a Foggy Brain.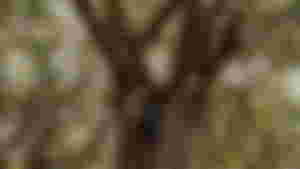 A foggy brain that welcomed the Autumn season but it wanted to be as cold as Winter, and as scorching as the Summer's sun. There were many days that writer's block was blocking my mind and my will to write. My mind, my thoughts, my passion for writing, I Thought I Lost Them all. But for the sake of completion as tardiness isn't in my system, I would juice out my brain and Let Everything Flow like lava that is profusely flowing out from an erupting volcano.
An erupting volcano just like my bursting brain and hot-tempered character at times. I feel like I really need to Take A Break From Thinking Through Reading, Writer's Struggles at their finest! And it is truly making me literally struggle in collecting words so I could compose sensible content. I hope it is as easy as collecting photographs and piling them up in a photo album or just simply on my phone.
My phone might explode like a volcano too if I won't give it some rest. If it can only talk, it would probably say "allow me to recharge, please." While writing this article, I was scanning my photos as well. They're taking me down memory lane on one Summer day in my tropical country. The Last Celebrations before I left my home and stepped foot on this foreign land are still vividly clear, and nothing could beat the Filipino's way of celebrating special events, not even My Last Moon Festival Experience In Hong Kong. Hong Kong may be rich and beautiful, but our country is rich in culture and beautiful natural features that even foreign people are aiming to witness and to capture.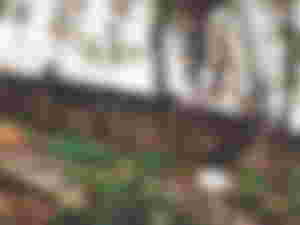 To capture the water droplets dripping from a tree's vines was a struggle for me last Friday. I stopped walking and got hooked by the beauty that appeared in my sight. They Shine Like Gold, Sparkle Like Glitters and so I opted to take a closer shot, but to no avail, just refer to the photo, lol. The huge old tree was nostalgic and it brought back the hands of time when I Fall Like A Feather back when I was a kid. A karma to a curious little cat who wanted to be like a pirate but ended up falling like a weakling.
A weakling cat I was, but was strong mentally and did not figuratively shatter into pieces, just like a fallen feather. We Are Pretty Liars sometimes in hiding our pain so people around us won't worry. But my aloof mind would just tell me, "Endure And Let Go Of The Pain And You'll Be Far Better Off." After two weeks of acupuncture therapy and dealing with the pain from the needles, it seemed like the money I spent was wasted as the pain in my arms still exists. I sometimes feel hopeless but I know I will feel better soon. I just have to believe in myself and do the right thing.
The right thing to Make All Aspects Balance to achieve a better life. It isn't too late yet, I hope. I may feel hopeless at times, but every sunset reminds me not to lose hope because The End Of The Game Is Just The New Beginning. The end of the day is just a preparation for tomorrow, a new hope, and a new life. And every time I stand below the sun and its rays cast a dim silhouette on the ground, it only reminds me to Just Play With Your Shadow.
Shadow that is unavoidable and it would follow us wherever we go, whatever we do. It would span so far that it is sometimes taller than us, unreachable, and unremovable. It keeps on chasing us just like an unstoppable rolling marble. Because Life Is Like Marble, It Keeps On Rolling Until It Rolled Into A Hole. Challenges are constantly revolving around, pushing us into every corner of our wall, and if luck goes with or against our will, we might end up falling into a deep hole.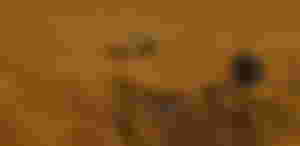 A deep hole that could mean success, failures, or even death. Which do you prefer? I would choose the first one of course. Who wants the latter anyway? Not now, not tomorrow, maybe in God's due time. Some would change negatively because of their fear of death and weak faith. Instead of shaping their character and polishing their own shoes, they would spend more time fixing their physical outlook, minding other people's business, and distorting their inner self.
Their inner self should be the most beautiful part of their lives, our lives, and should be fixed and more valued. Because at the end of the day, we are all the same, because we are all human, and we will all lie under the same ground when the right time comes. However, before it happens, we should build a beautiful character and legacy that will last forever in this physical world. Because We Are All Beautiful, It's The Character That Makes Us Ugly. So if you want to remain beautiful inside out, do the right thing, say the right words, fix the things that should be fixed, and be grateful for whatever you have at hand without worrying much about what tomorrow might hold.
Hold the beautiful people around you, treasure the beautiful memories with them, and maintain your equilibrium in life. Cherish every moment you have in this world, and do not waste every single opportunity that may come your way, because Time And Life Are Like A River, The Flow That Has Passed Will Never Pass Again.
Again, for the last time I will say, if you want a better change in your life, and if you want to do something for good, Don't Wait For The Perfect Moment, Take The Moment And Make It Perfect!
I finally made an entry to @McJulez challenge connect each title to make a story using all my articles. These articles above are the ones posted last month, except for the last two titles. But, with a twist. If you will notice the last and first italized words of every paragraph, they are all connected too. That's how I came up with the title of this article "Connecting the end of everything."

If you want to take part in this challenge, you can do the same. 🙂

But for now, I want to challenge these content creators @bmjc98 @Eirolfeam2 @Eybyoung @emily2u Take a break guys and make creative writing 😉.

Have fun!

Edited: I edited the title and make it "Connecting the end of the beginning" as it sounds better than the previous one 😁.
Have a nice day and thanks for reading 😘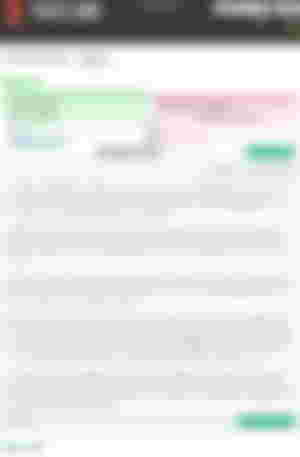 Time of writing: 3 pm 10/02/21