September 4, 2021
Perhaps, the most difficult job of a writer is to think of a good topic to write about. Writing an article per day can drain our brain, isn't it? Especially if we have been writing for too long. Well, even the professional writers are experiencing the same thing since we are only human and our brain also needs rest just like our body. This writer's block is really my most enemy when it comes to writing. It suddenly occupies my brain and blocking every synapse in it and thoughts are being stuck and can't be expressed.
At 8 in the morning, I got free time to write. But my mind was blank and my fingers were just tapping my phone, switching from noisecash to here. Feeding my brain with information from different posts that might help me construct my own story. Unfortunately, it seemed to be useless because my mind wasn't working well.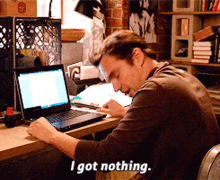 Even the tips I wrote about unblocking writer's block aren't working at all times. Or maybe I am not just working on them properly, lol.
Related article: What's Holding You Back? Unblock Your Writer's Block
I read back this article I wrote two months ago to check the reason for this current writer's block. As I have mentioned in my article, some reasons why we are experiencing writer's block includes:
Lack of sleep

You Are Pressuring Yourself Because Of Your Goal

You Have Too Many Distractions

You Are Burn Out
The main culprit that I can see here is the lack of sleep. It's been months now that I am consistently sleeping at 11:30 or 12 midnight. And even if I close my eyes earlier, my mind is still processing so many thoughts that seem to be unstoppable. Thus, giving me difficulty in sleeping.
I did not set any goal to avoid self-pressure and future disappointment. But things are preoccupying my thoughts, such as the lockdown in my country, the OFW (Overseas Filipino Worker) ban, my uncertain schedule of departure, and the possible extension of my visa due to some circumstances.
I do have finished drafted articles here but my day seems to be incomplete if I don't write one. Perhaps, this also putting pressure on me as well as on many writers here who have been used to posting articles daily. Even if we want to take a break, our body doesn't allow us to and our minds are thinking about the missing opportunity once we fail to write one. Why not? Because the BCH price is dropping, thus, a great opportunity to accumulate more. And I am certain we have the same mindset here.
Too many distractions are affecting our minds as well. And I am certain again that one of them is noisecash, lol. Rather than taking a break, our minds always thought of making some noise and interact with other users there. And readcash notifications are waving as well. Comments and replies need to be replied to, subscriptions' articles need to be read, and so on and forth.
So our minds are being blocked with so many distractions that we can't think of anything to write. Along with our daily activities in the real world, things easily burn out our bodies.
Back on track.
The only way to unblock this writer's block is to take a break from thinking of a good topic to write and get better sleep, unfortunately, I can't take nap, lol.
And as I have said in my article,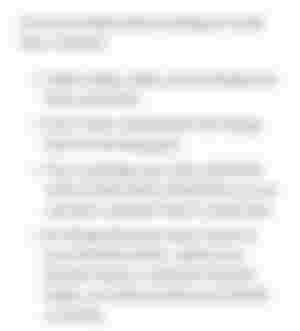 So with this, I took a break from thinking about good topics to write about and just continued reading instead.
But while reading different articles and posts, my mind started to compose new thoughts again, lol. See? Seems like our minds don't want to sleep just like the crypto space. And here I am tapping my phone and writing this article. Because even if I close my eyes, it's all useless as my mind is so awake. And since I don't want to waste my time sleeping awake (lol), I opted to tap my phone again and just let my mind and fingers write anything.
What's the catch here? I'm effortlessly writing this content without pressuring my mind too much about a certain topic to write. I just let my fingers tap and work along with my mind. No certain topic, just express anything that comes to my mind until I completely compose this article. And this part is already a four-minute read and I will continue to write more to make at least a six-minute read article.
Back to my article about writer's block.
There are many ways to do if you are out of topic to write, that include:
Keep fueling your mind with words and knowledge, Explore The Digital Space Through Reading

Express Your Thoughts Through Free Writing

Join Prompt Series

Convert Your Hobbies To Stories

Be Versatile
We are sometimes running out of ideas to write especially that we are writing daily articles for a long time. But I'm running out of prompts as well and I don't have time to do my hobbies. So expressing my thoughts and reading are the remaining choices I have. And that's being versatile!
Reading is the most important aspect when it comes to this matter because through reading, we are gaining new thoughts and ideas and learning new information as well that we can apply to our own writing.
Just like what I did, I just read my old article and my mind started to compose new thoughts. Although others might find this article nonsense, but I call this free writing and expressing my thoughts. Informative at the same time since I'm sharing some insights regarding causes of writer's block, how to unblock it, and other ways to stay on track of writing.
And while writing this, I'm also trying to read other articles, post, and comment on noisecash, switching from one platform to another. I am not sure though if this effective, but I'm doing three things at the same time and I guess it's working pretty well. That's multi-tasking!
This reminds me of @Just1dood article about an efficient way of reading and commenting more, and I guess I need to add writing here, lol. He suggested opening a new window for reading and another window for commenting. Some users don't really read the content well and just dropping comments irrelevant to the content. While some are scanning the content and just picking the keywords so they can comment on something relevant to the content. Oops, I'm sometimes doing this if my time is limited and I want to read more articles. But if I find the article interesting, I make sure to read the content word per word.
And every time I take a break from writing to do something else, my concentration is being destructed. This reminds me of the article of @Eylz2021 about the dream and achieve it wherein she mentioned to just keep going despite the obstacles and hurdles that will come our way.
Writing is like achieving our goals in life. In writing, our goal is to finish our article before the day ends but destruction and writer's block can hinder us in achieving it. However, once we surpass that challenge, the positive outcome and feedback from the readers are what make our goal in writing worth fulfilling.
We may experience struggles in writing due to some circumstances. However, our goal will always motivate us to push ourselves to continue writing. And any writer's block can be unblocked if we have the determination to keep going.
From having writer's block, I was able to write a seven-minute read article, lol. There's only one way to unblock it, read and keep going. Let your fingers work along with your mind. Express your thoughts and convert them into words.
I'll end this content here and I hope you find something sensible here 😅.
Thanks for reading.