September 25, 2021
Time of writing: 2 pm 09/24/21
Are you familiar with this quote of Lady Gaga?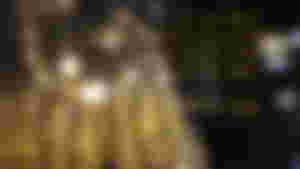 Turning back the hands of time, when I first noticed my shadow behind me, I got scared and curious at the same time. Many questions formed at the back of my head, just like how it was formed and why it kept on chasing me wherever I go. I even thought it was a monster that wanted to eat me. I even touched it but it's intangible that made me more curious about it. It happened when I stood below the shining sun and its rays started to cast a shadow behind me.
But as time went by and I started to gain wisdom, I learned why and how it was formed. Then I began to play along with it. It keeps on changing shapes as I move an inch or farther. It keeps on following me wherever I go in different directions. It's changing its direction as well depending on the time and position of the sun. But as I enter a room, it disappears. When the sun is off, it is nowhere to be found as well. However, when there is some light shining through, my shadow appears again.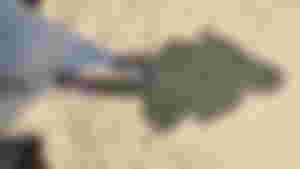 Even if we wanted to remove our shadows, we can't eradicate them because they are part of our lives. They will follow us wherever we go, whatever we do, and expectedly appear whenever there is light, even in the darkest hours.
However, in a deeper sense, if we don't appreciate the surrounding lights and play along with our shadows, they become bigger and bigger, until such time that our shadows stay permanently even without any presence of light at all. The shadows of life could create dark days in our lives, turning bright days into gloomy ones, and covering the white fluffy clouds with thick dark clouds.
And oftentimes, we let the shadows stay longer instead of eliminating them from our lives.
When my heart suffered too much pain, a huge shadow clung to me for a long time and it even spanned so far that I couldn't reach it. And even how hard I tried to stab and step on it, it would still stand strong and indestructible.

When my father committed adultery and betrayed my mother, shadows of different shapes were formed inside our home. I can't even call it home back then as things were shattered into pieces, the once whole house was deformed. Along with the shadows were the whimpers and cries, each night during the silent hours when everyone hit the sack.

When I got no results for my job applications in Manila, shadows started to form, and fear, uncertainties, and doubt tagged along. I questioned myself, "am I good enough?" Seemed like days were as dark as my shadows. And even if I went to a brighter spot, the light would always cast a darker shadow behind me.

When homesickness and depression followed me abroad, the shadow that I once buried in oblivion appeared again and even darker than ever before. It would traverse so far and become uncontrollable and indestructible.
---
But after overcoming a tribulation, I would sit in the corner of my darkroom and would mull over the matter and would ask myself,
"What's the purpose of my shadow?"
There are different reasons why we have shadows in life. And perhaps, one of the reasons why I am having shadows in my life is to let me grow physically, emotionally, mentally, and spiritually. And instead of attaching myself to the shadow, I chose to step closer into the light.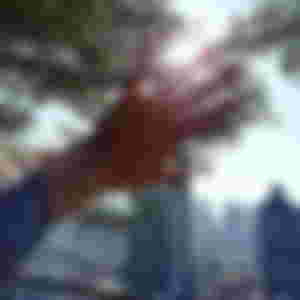 My shadow can span so far and I could reach the same length as well if I would allow myself and perceptions to be stretched. I shouldn't be afraid to grow because it would make me better and stronger just like my indestructible shadow and even how many times I step on it, it would remain strong and unbreakable.
I just have to play along with my shadow and have fun with its varying dim figures and accept the fact that it would always appear at any point in my life. It is not any shadow that matters here, but the appreciation of the surrounding lights. Although it is unavoidable to be affected by the shadows of life, I have to constantly remind myself to always stand in the light rather than focusing on its menacing silhouette.
---
Those pain, fear, uncertainties, doubt, rejections, drawbacks, and depressions form shadows in our lives. We can also see different shadows everywhere, on the walls, streets, even inside our houses, caused by intercepting the lights. They will form at any point in our lives and will attach to us wherever we go because they are inevitable.
However, those shadows can be diminished if instead of focusing on its intangible dim figures that brought dark clouds into our lives, we have to look at the positive perspectives and notice the purpose of the surrounding lights.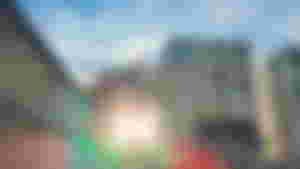 Remember that behind those thick dark clouds is the sun that would reappear again once the rain receded. And shadow would appear again at any time, BUT, we just have to play with it and DON'T allow it to darken our entire life.
If you are currently having a shadow in life, that only means that you are stepping into the light. And if you are standing in the light, that only means that you are on the right path.
So keep going and notice the surrounding light. Let it light your way until you see your ideal destination.
You're a badass, so keep fighting. Don't let your shadow ruin your dreams. 😉
This article was inspired by my noisecash post https://noise.cash/post/l42zg248
If you don't know the meaning of badass, then ask @FarmGirl 😉😁
Thanks for reading.
Shine Like Gold, Sparkle Like Glitters
Endure And Let Go Of The Pain and You'll Be Far Better Off
We Are All Beautiful, It's The Character That Makes Us Ugly
Don't Be Envious, You'll Be Toxic
Whoever Dies The Labor Enjoys The Fruit
Living In A Labeled World, I Want To Be Unlabeled
Don't Wait For The Perfect Moment, Take The Moment And Make It Perfect