Toughest Part of Being A Writer
As a writer, there are many misconceptions. In every piece we compose, people think we are simply expressing our thoughts and emotions. But they do not know the stories behind the tapping of keyboards and movement of pens. There are words left unsaid and stories untold behind the creative pieces we offer to our readers.
It may be a long journey of being a writer, and some will tag you as a good content creator throughout the years. But deep down, you will feel and say that there are most challenging parts of being a writer too. Everyone will admire the flow of the articles you publish but not question the process of how you got it done.
In this article I wrote for today, I would like to speak out about the most challenging parts of being a writer. Most of you will agree with me and even add some. Maybe you also experienced the same thing. In almost two years here on this platform, I have observed a few challenges of being a content creator. Check them out below.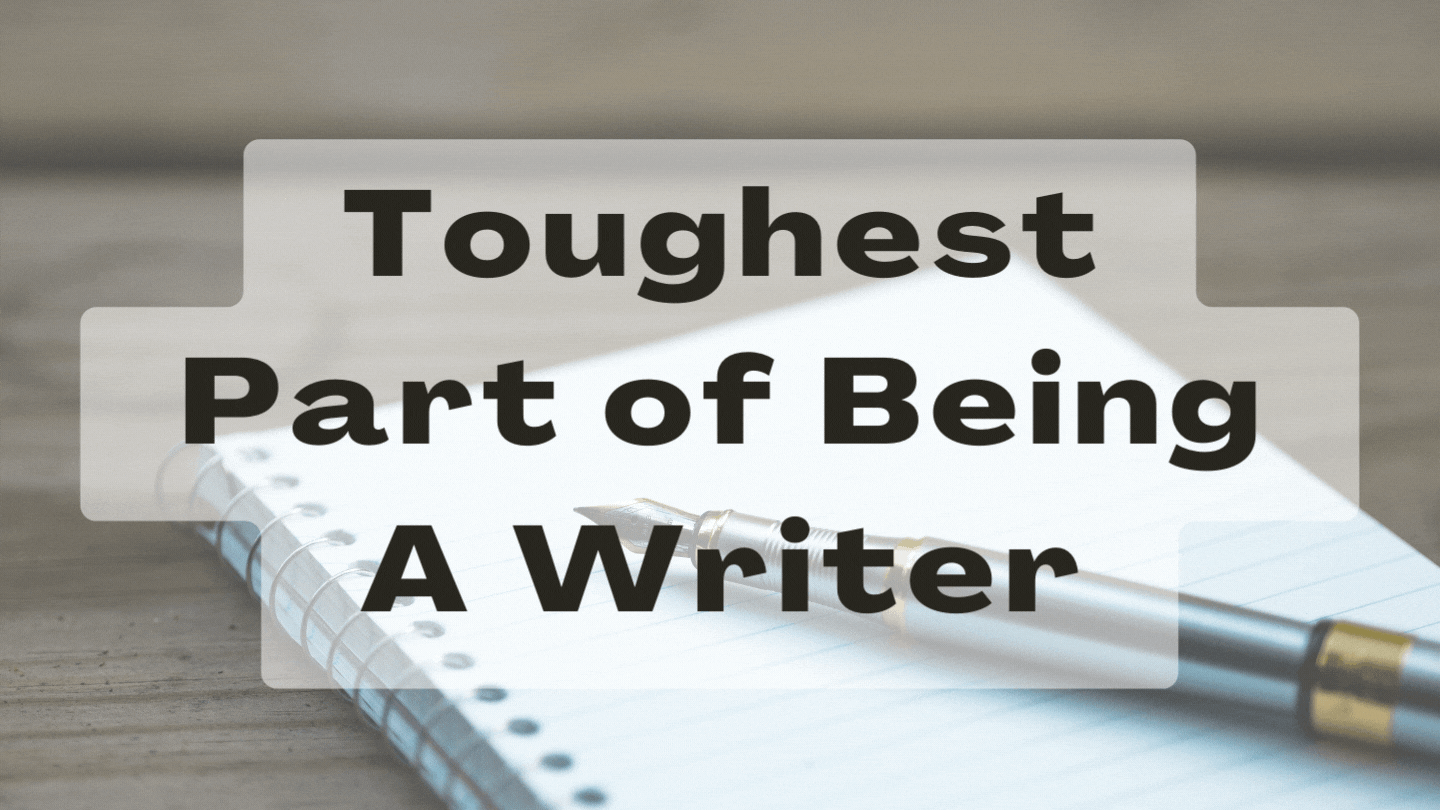 Losing the motivation to write
There are days when I could not feel a writer's persona within me. In this case, I know I am losing the motivation to write, maybe for a day and sometimes a week. And I cannot blame myself for that. I am just a human being who experiences dull days.
As a writer, you will bring out the best compositions if you have the motivation to do it. And sometimes, losing the inspiration to write is one of the challenges.
Lack of ideas and topics
Not everyone has the talent of having many ideas and topics in their heads. Yes, a writer should have a creative mind, but sometimes we also experience a lack of ideas.
Some users here will agree that this is also a challenge. Sometimes we end up closing our laptops and stop writing for a while because of what we call "mental block." I can understand you, and we are experiencing the same thing.
Having distractions
Writers need enough concentration can compose good content. And having distractions can only complicate things for us.
Sometimes the noisy surroundings, negative thoughts, and other errands required to do can distract us. It will cause us to lose concentration on the message of the content we want to share.
We are not receiving any appreciation.
Every writer needs appreciation, and sometimes not receiving any is a challenge too. We have negative thoughts such as we are not good enough. Maybe there are days that people will not read your content, but it is normal.
We cannot force everyone to support the things we write. And it is okay not to receive any appreciation as long as you appreciate yourself. Plus, some people also believe in you.
Lack of self-confidence
We sometimes compare the quality of our content to other writers. Sometimes we lack self-confidence and think twice before sharing what we composed. It is one of the problems that I know most of you know.
Sometimes we will be on someone else's feed and compare our contents. And it is happening everywhere but make sure to do it to improve your compositions and not to look down on yourself as a writer.
So, that's it. You may be familiar with the things that I mentioned above. But if you want to share and add ideas, the comment section is open for everyone.
---

Article # : <279>
Category  : <Corporate Blogs>
Author    : <charmingcherry08>
Posting Date : <June 25 2022>
Sponsors of charmingcherry08