Make crochet orders with me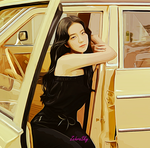 Luck is on my side today, if I do say so myself. You might be wondering why. Or maybe you read the title and already know why.
The reason for my luck today is unknown. But my luck is very real. I received 2 orders from Facebook marketplace.
The first one is 2 pairs of big headset covers. I sold it at a discounted price of P75 each. So the total of this order is P150.
It is already paid even though I did not start it until earlier. I really felt happy when it happened since it was my first order outside of my sisters, and their coworkers and friends.
Basically, it was the first order from a stranger.
The first thing I had to do was asked the client for the measurement of their headset. When they sent it to me. I started making the order.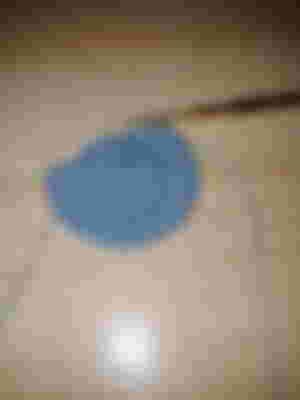 I sent this to my customer so that he will know that I am already starting with his order. He is a chill customer since he did not mind that I take hours to reply sometimes.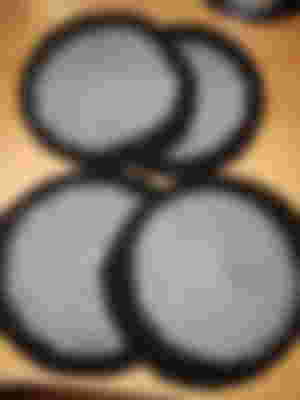 These are the big headset covers that I made today. I am hoping that it fits the headset well since this is my first time making it so I am not sure how well it would fit.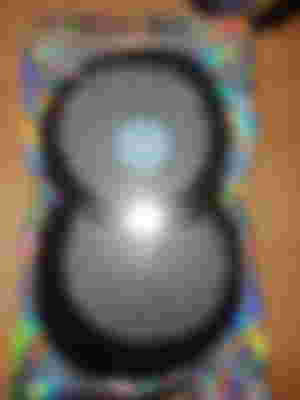 This is what the order looked like after I packed it.
It is now ready for shipping but the customer has yet to send his shipping information. I have no complaints since I already received the payment so I am not afraid that I got scammed.
I was already over the moon with the order of big headset covers but then something happened that made me happier.
A erson messaged my crochet account, Sky Yarns, asking if the item I posted on the marketplace is still available. I told her that yes, the headset covers are still available.
She then placed an order of 11 sets of headset and mic cover. I priced this set at P80 only sonce I gave a discount because she is the first customer who bought in bulk.
You can do the math how much money I could get when I finish this order. The only downside is that I need to ship it immediately so I need to focus on crochet for now. But I think it is worth the price.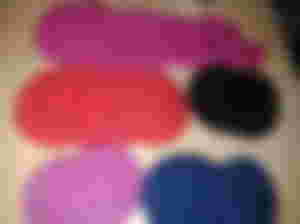 This is my progress right now. I still have to make 2 1/2 headset covers and 10 mic covers.
It would be a piece of cake if only I am not experiencing the side effects of my medication.
I am honestly feeling a bit scared. I am wondering if maybe I bit more than I could ches but really, I know for. Afact that I can do this huge order. I just did not expect it would be super challenging while also fighting the side effects.
Aside from these two orders, I have already completed orders this week.
The first one is the Spiderman keychain. You may remember it from a previous article. I solde this one for only P200.
The next is a brown bandana. This is a fun project to make so I sold it for only P70, but that is because the customer is my sister. I told her to offer the bandana to her workmates as well but for P85.
Then I also sold 2 bucket hats to my sister again. I gave her a very discounted price as part of my birthday gift to her. She bought the 2 bucket hats for only P50 each. For reference, I price my bucket hat at P250 up for adults.
I also received oayment for 2 headset covers from my younger sister's coworkers. That amounts to P80. And there is also payment 1 headset cover from my older sister's coworker.
How much money is that now?
I did not compute it tho since I am lazy. I have many plans about creating spreadsheets to track my money and stuff but I am just not up to it.
Unfortunately, I would need to wake up early tomorrow since I did not manage to finish all the orders today. Hopefully, I could wake up early for I can ship the items immediately.
---
---
Thank you for reading this article!
If you want to read some more articles of mine, I have monthly summaries here:
December 2021 Articles Summary
November 2021 Articles Summary
September 2021 Articles Summary