I am walking down in the ugly, smelly and sh!t like place when 2 armed people greeted me with a weapon in their hand. I look at them and they really look like sh!t who will never do any good. They are far from the goons in the Action movie that I love to watch where they will give some torture to some. These two is just an ugly balls that was separated from each other. They are disgusting like sh!t, seriously the smell of my sh!t is better than these two. I can smell their soul. Tsk.
"Look who we got here man, beautiful woman in a black dress roaming around alone without a chaperone. Hello there Sexy. Do you want to come with us? Just to have some fun you know."
And while saying it to my face they are slowly walking towards me and when they finally reach me one of the sh!t put his knife on my throat while massaging my two tits. Like seriously I want to puke in their face. But I won't do that, where's the fun in there right. Tch.
And because they are both beside me I had no choice but to walk with them wherever the hell they want to bring me. "Ahhh, ahhhh, this will be another hell day for me. It's not fun anymore. I want something unique to happen but these two really look like those boring guy who love to pump hard as long as they can release their sh!t then everything is good. Why this is boring, tch."
When we finally reach the end of the alley they saw an abandoned place. It's not even a house or a place where they can do monkey business in bed. It's just an empty space with a lot of tree in it. "This is the worst thing that can ever happen to me. They will let me lie on the grass like a pig. Talk about poop, this is a sh!ttiest sh!t ever! Like sh!t!"
The guy on my back is still massaging my tits and when he can't wait any longer he just throw me off to the ground of those green grass and he started unbuttoning his pants. And when he let his fly - oops scratch that SMALL FLY - I was just like "Tender Juicy Cocktail Hatdog" I should expect a boring sex with this sh!t! It's not my favorite anymore!!!"
And I am right, just like what I expected. This is like a man who didn't taste an apple for century and when he finally got the chance to eat it - no more peeling it, didn't even wash it he just bring it to his mouth and munch it like there's no tomorrow. And the next day, you can see his body on the ground - lifeless. So some poison accidentally touch that apple and that end his life. And he's even excited, and he is just like this man on my top. Pushing his self to me with pumping hard like there's no tomorrow. And look at those drool in his mouth. I can say that he doesn't taste a woman for like eternity he's so fvcking boring.
"Why do I feel like you are laughing inside because this Man is boring?"
It was the other guy, well he got a big fly I commend him for that. But he's still ugly as his balls. I didn't answer him and just look at him in the eyes letting him know how boring this day are.
"Ahhhhhh, I'm almost there! Yes! Yes! That's it ahhhhhhhh."
Finally! This is boring as sh!t. Why did they even let this boring man live. The other guy didn't wait that much time and just get on in with his business. I actually expect something from him. But just like the first one. They are really boring. They just good in putting it in and out and that's it. As If it is exciting, it's really not they are the worse sh!t. And they use me until it gets dark. They have the stamina yes but they are wasting that stamina into their boringness tsk.
"Here! Put that on and don't you dare tell this to the police or else.... You know already what's gonna happen bitch!" It was the second boring guy.
"Oh Sure, even if you're boring It's okay. I did a good deeds today. And here, here's a little cash from me. Don't open it yet, I get that as my last salary. You can use that to fix your face. And you the first guy I think you still have a chance, why not go let them operate your dick and let them grow it, let them to make that thing of yours become bigger. It's just a suggestion so it's still up to you. And you big guy with that ugly face - why not attend in a seminar where they can teach you how use your big friend down there? Why not make use of that to make a woman's happy. But well, even id you learn something from it or even if you become an expert - your face. Ah nevermind. Put it into good use okay? Ciao bitterman!!!"
And the two can't really find the word to say and they were left dumbfounded in the middle of nowhere because of what just happened! "Man, is she crazy?"
"Whatever, open that envelope now let see how much is it."
And they even more surprised because of the money inside. It was in dollars and there's a lot of them. "Man there's a paper, what is this? What if this is a paper for transferring her wealth to us?"
"Idiot, no crazy person will do that."
"Then what about these money."
"Well,..."
"Let's just look at it."
--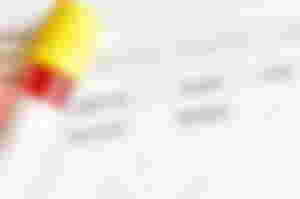 Banggggg.....
"No sh!t!"
---
This one should be a bloody one but then again that's what I've been writing for 4 days straight so, actually I thought of this while listening to Yungblud's song the other day while sweeping the floor in front of our mini store. This is not the original plot but while writing this it chance course again and this is the result of it. Even after eating my breakfast and while washing the dishes the idea just keep on popping in my head so yeah hehe. I want something different but not sure if this one is really different you just decide on it 🥴.
Happy Reading!
---
---
---
---
November 25, 2021
--