Who else here play games until their high school days? Like playing Patintero, Habol habulan, Sipa? We played that game until 3rd year high school if we have break time or if suddenly our teacher won't be able to attend her class to teach for some reasons.
Phone doesn't matter that time. As long as you have phone that you can use to communicate with your friends and classmate then it's all good. As long as you can GM everyone then it's all good. Playing games is more important it is our way to ease our boredom and too much thinking that we did inside our classroom (tho I don't think too much on school, I have someone on my side that I can rely kasi, chorrr lol.)
I can still remember, we have this schoolmate that is ahead of us of one year. She's actually the cousin of one of my classmate. She always stay at the back of our school. She also play there and she love Sipa and Volleyball, and she's a tomboy that's why she moves like a boy. So, every break time me and my friend also go there while waiting for our next subject.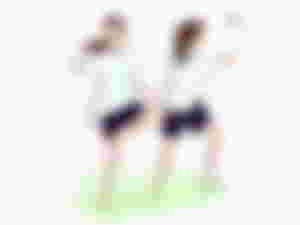 And our stay there, we become close to this girl na boy na, let's just call her Z. So we become close to Z, to the point that we play with her that Sipa. I actually know how to play that because my brother and his friends love to play that also and I'm a gaya gaya puto maya, I also copy him play this game that's why I know how to play it.
We play that Sipa until we want it. She's like a pro in playing it but I can also go with her. Tho there's abnormality going on my way of Sipa. Now that I'm thinking about it, I can't stop myself from laughing because of those good memories lol.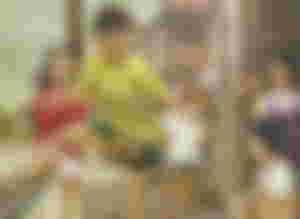 By the way Sipa is a a Traditional native sports in the Philippines. This game is actually related to Sepak Takraw, I remember in our school we have someone who's really good in Sepak Takraw and they always include him to play in intramurals in different division.
Back to the Sipa, in playing Sipa we need a washer to kick. To do this, we need a plastic straw and a stud or a coin like object and we will just put that plastic straw inside the hole of that coin like object. Creating this is really easy and you don't need much effort to do it. As long as you have those item that I said then you're good to go.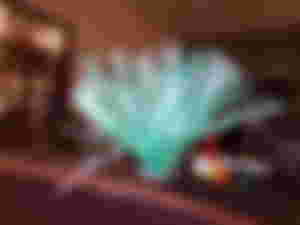 In playing this, you just have to kick that washer upward without touching the ground. We use our legs our your foot to do this. Toss and count it until the washer is still not touching the ground. And those who has the most number of toss is the winner.
This games really bring a lot of Memory to me. Because of this I enjoy most of my time in high school. Even if we are wearing a skirt that will never be a problem. We're ready for that, our skirt uniform was actually just below the knee and it's long but because of kicking it something will still show if you didn't wear a short inside your skirt. As for me, the short I was wearing on my uniform is also long lol, so it is really safe.
What I just hate in playing Sipa is that, when I kick it my my arm is also affected hahaha. While kicking, my arm was also bented as in. Unlike Z that two of her arms is down and mine is bented and I feel like I have a sprain on my arms when playing it.
Those are the good old days that is mark on my brain. I will never exchange it to anything. Those sweat that we experience while playing those games. We get dirty but we enjoy it. We got scolded because sometimes we're late because we are busy playing and not minding the time. Those are the good old days.
How about you? Until when did you play those game? Or did you even play it? Especially those kids here now? Or are you are busy with your smartphone that you are forgetting that we have a game that you can also enjoy but need energy to play.
---
Achieving a goal is hard if you don't have the will to achieve it. So, why not add this goal into you LIST? If you are in read.cash or noise.cash then doing it is not that hard. Save every tip of BCH that you will receive in read.cash and noise.cash them HOLD it. BE ONE OF US AND TOGETHER WE WILL ACHIEVE IT. We💚BCH
Read this to Start!
---
March 27, 2021
--