November 2, 2021
New month, new tallying and reporting, and this is actually annoying, lol. But for the sake of monitoring the progress of my crypto portfolio, I have no choice but to update it monthly.
My September Collections gave me a decent amount of profit and I couldn't complain more about it. The SmartBCH ecosystem on the other hand grows bigger day by day which allows us to earn passive income. And I am happy looking at the growth of my portfolio, especially my SmartBCH portfolio.
---
Along with the growth of SmartBCH are the successive rug pulls, and unlucky are those who have been fooled and fell on their greedy hands. And that includes me 🤦‍♀️. Although the amount wasn't that huge compared to others, I always treasure every single coin I have in my wallet. Because they all are hard-earned through my hard work, time, and patience.
The Ever Up presale has robbed 0.03 BCH from me. And the BeachSwap which turned out to be a BitchSwap has run away with the investors' funds including my 0.125 BCH plus $60 worth of flexUSD. And if I total them all, they're worth more or less $150 which is already a huge amount for a small investor like me.
Although ways to retrieve them have been given, I always fail to execute them using my phone and my laptop is just so useless as I can't open it due to the failure of recovering my forgotten password. So I better let bygones be bygones and try to recover my losses through alternative ways, such as trading and staking.
---
Just after the rug pull issue was the result of BenSwap vFat.tool use giveaway wherein I was lucky to be one of the three winners.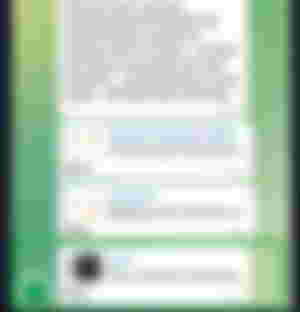 This added 100 EBEN to my wallet which is worth 0.0989417 BCH based on the current rate, or almost $60.
---
Prior to this event was the #BityardHappyWednesday giveaway where I was also chosen as one of the lucky winners. And I got 5.848 XRP from this giveaway or $6 which was sent to my Bityard wallet.
---
The new sBCH app checkbook.cash has also distributed free checks to active SmartBCH users and I am certain that you guys were lucky to receive some tokens too. Sending BCH through the cross-chain bridge wagon.cash would also allow you to earn free CATS.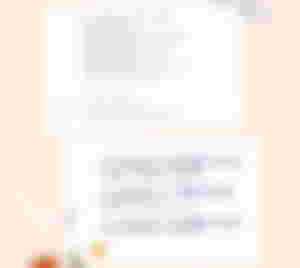 And through this app, I got 677.72 CATS, 2.08 EBEN, 1180 BPAD, and 100 MIST from Mr. Trenzs through holding LOVE tokens. Another free 1215225 LOVE was airdropped as well.
---
And just one week ago, I posted my article about BCHPad: Smartbch First Launchpad, and the dev upvoted it with $100 worth of BCH.

---
BenSwap Pools'APR decreases to 76.58% and I forgot the APR last month 😅. Nonetheless, the total profit I got from BenSwap staking is 205.719 EBEN or 0.203302 BCH. The 120.663 EBEN has been added back to the pool to make a total of 2000 in my stake EBEN, while the rest are saved for trading.
---
It was October 12 when MuesliSwap staking and farming has been opened and I staked the 270.75528 MILK I bought from the presale worth 0.15 BCH. On October 19 they had an extreme APR week to encourage more investors to farm on the platform and the LP pool BEACH/FlexUSD has a thousand APR. So I pulled out my LP tokens from MistSwap and added the FlexUSD to MuesliSwap. The 102.034/86.0149 I added got 0.00253614 LP tokens and staked them in the farm.
After 6 days, the APR decreased so I opted to pull my LP out and I gained 10.38356 MILK profit from it plus the 42.556 MILK increase I got from the LP pool which compensated my $25.0392 flexUSD impermanent loss. From 102.034/86.0149 (MILK/flexUSD) at the time of staking to 144.896/60.9757 at the time of harvesting.
I then added back all the gained MILK to the staking pool. At the end of the month, I accumulated a total of 100.08775 MILK or 0.0603792 BCH. All my MILK were staked on the pool and the current harvested profit is compounding.
---
For MistSwap, it was October 4 when I added LP to the farm using the 1000 MIST I bought and paired it with flexUSD. The 1000/30.2538 (MIST/flexUSD) I added got 172.509 LP tokens and I staked them on the farm. After 24 hours, I harvested my profit which was 1960.76 MIST and sold it for 0.0742481 BCH to get my investment back.
On October 19, I decided to pull out my LP tokens so I could use the flexUSD on MuesliSwap farming. My LP tokens became 2171.92/14.2585, thus gaining 1171.92 MIST but losing $15.9953 flexUSD. I then staked all my MIST on the staking pool to gain MistBar which is still on the pool up to this date.
At the end of the month, I was able to accumulate a total of 6138.447 MIST or 0.105727 BCH.
So below is the total profit I got from the three DEXs, BenSwap, MuesliSwap, and MistSwap.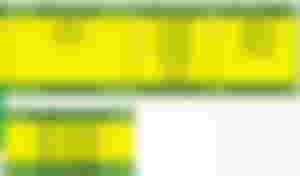 Since I didn't sell the profits, it won't reflect in my wallet 🤣. Some are staked while some are saved for trading.
---
On October 14, I posted an article about my SmartBCH Tokens Trading wherein I mentioned my 0.53362906 BCH profit from trading different SEP20 tokens.
When MILK's price reached $0.8+, I sold 50 MILK to get a small portion of my investment back. It was worth 0.0563179 BCH.
BCHPad has been launched and I bought 50,000 BPAD in the presale using the 0.5 BCH profit I earned from the previous trading. When its price increased, I sold 10K BPAD worth 0.138485 BCH, followed by 1180 BPAD worth 0.0166894 BCH which I got from the airdrop. Thus, giving me a total of 0.1151744 BCH profit from trading the token.
And just recently, I finally traded my sleeping CATS when its price flew so high. I first sold 100K CATS worth 0.422912 BCH, followed by another 100K CATS worth 0.505059 BCH. So the total amount of BCH I earned from trading CATS was 0.927971 BCH.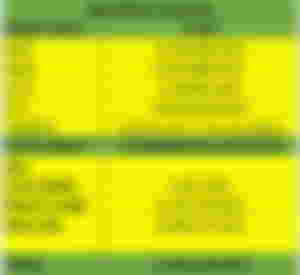 So the total amount of profit I earned in trading SEP20 tokens in October was 1.67212136 BCH.
---
As I mentioned above, I added 50,000 BPAD through the profit I earned in my previous trading.
I also bought a small amount of KTH which was 3000 worth 0.0130966 BCH.
I bought 1 KONRA worth 0.00840232 BCH when its price decreased and I got a free one from the dev on Twitter. I'm planning to add more once its price drops below $5.
Joystick game and its token JOY was trending recently, so I took advantage of its low price to accumulate some JOY. I sold the free 100 MIST I got from the airdrop, as well as the small amount of sBUSD, flexUSD, and HONK to buy some JOY. It wasn't big though and I only got 143.37767 JOY 😅. Plus the 150 SLP-JOY through playing Joystick rewards in my Bitcoin.com wallet. But I'm planning to buy more as the token's price has the potential to grow more in the future.
The new project CELERY has been launched and after reading Ruffa's article about it, I opted to buy some as well to earn a small amount from it. As of November 1, at @10 am, my staked 100K CLY became 101, 068 CLY, and is earning 192.114 CLY per day. Since it is auto compounding, I just let it accumulate more profit and just pull them out when the right time comes.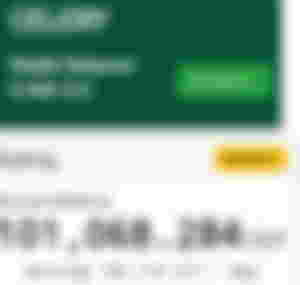 250K CHEESE and more than a million LOVE tokens from airdrops were also added to my wallet.
---
These two BCH-powered platforms gave me a decent amount of BCH in my wallet, excluding the BCH I spent for upvoting articles and sponsorship payments. It was unexpected especially on noisecash because of the new update. But during the first 10 days of the month, I was able to accumulate more than half of it.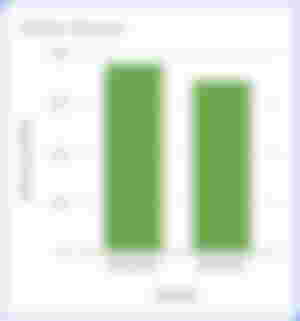 You guess the total amount and you'll receive a decent upvote 🤭. (In BCH please, haha)
---
Since August 2021, the total amount I have invested in smartBCH is 1.48740284 BCH. And as of the end of October, all tokens in my wallet are already worth 3.509885756 BCH which gives me a total profit of 2.022482916 BCH. Including the tokens, I got from different airdrops, and excluding the profit I gained from trading CATS which is 0.927 BCH.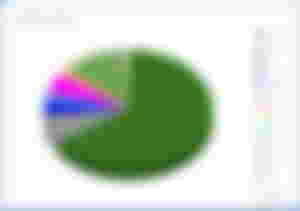 Currently, the total BCH I have in my Metamask wallet is only 0.93161 BCH as I just keep the money rolling. Some were used to buy tokens which I have mentioned above. And some were lost in different rug pulls.
---
Aside from smartBCH profits, BSC DEXs like PancakeSwap and CubFinance, as well as Nexo, and Binance trading and staking are also giving me passive income monthly. Unfortunately, I am having trouble accessing my Nexo account so I can't provide details about it. The amounts are lesser compared to my SmartBCH profits, but better than nothing.
So instead of letting your assets sleep in your wallet, why not make them work for you to get passive income while you are sleeping?
Thanks for reading.