This or That: Which one is Your Type?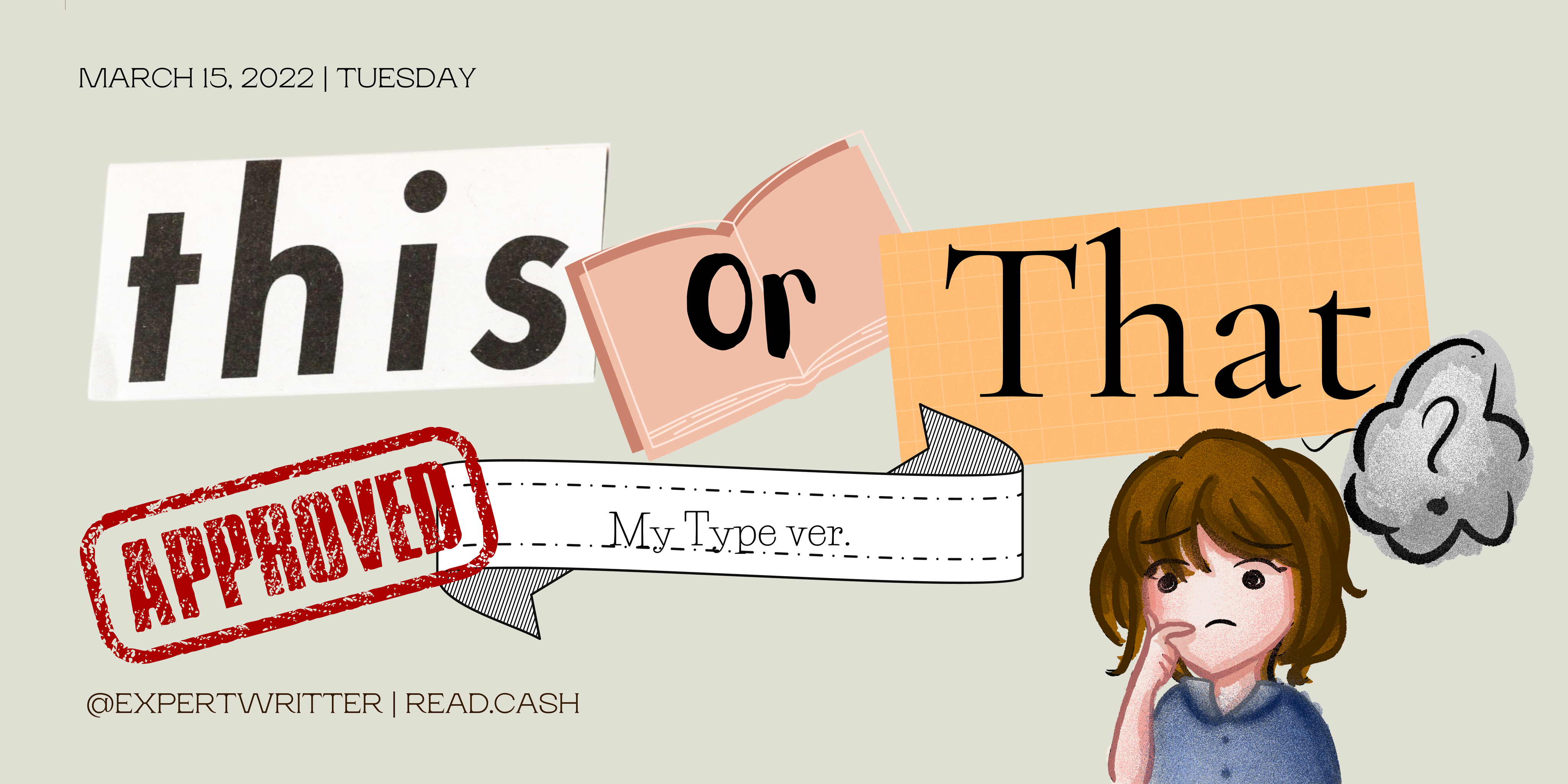 Omo! It's already the second week of March and the time is so fast! I just wrote about my Achievements for the last February and here we are again, in the middle of the month. If you are wondering if why I am no so very active in the past few days after our Outing with my Older Sister's friends, i have three reasons:
First, I think my brain and soul was left in the beach. I can't use it to think some topics properly. I can't even understand the articles that I am reading and as a proof that my soul was left there, I wrote a story about the three persons that I observed and noticed from that place. (BUT I'm already okay now I guess. Lol)

Second, I spend my time with my former classmates and I shared to you the article yesterday. Even though, I like to spend reading while I was with them, they can't allow me to use my phone properly. So I don't have a choice but to read during at night.

Third, I am answering my Cousin's module. His Father which is my Tito Engineer agreed to pay me $10 or 500 peso by answering 3 modules (my choice) and $10 to my Sister for the rest modules. So, this racket is good opportunity to me so that, I have allowance while the BCH is still dip and I can't use my BCH balances to spend for my needs.
Nevertheless, I still read some articles here and I never forget you guys. Don't worry. Hehe I am sorry for the past few days that I skipped some of your articles. Starting for today, since my Mind is okay now and I finished the 3 modules already, I have some time to start from grinding again.
Anyways, For today's blog we will going to Answer some question(s). The This or That but it is all about my Type Version.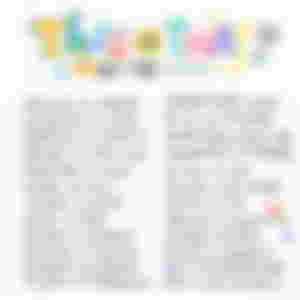 One of my Virtual friend here, tagged me to this post but I just only saved the photo and forgot to answer this before. So this time, we will answer this now. Actually, The first topic that comes to my mind is to teach you How to do or put Make-Up because I wrote about it to try writing a blog about this however, I don't have some new make-up yet. I am shy to introduced to you my old make up because they look messy and old now. So, I don't know if when I will start to do this one but for now, let's just answer those some of tbe questions above first! Let's go!
Since, I am a Short person, I will chose Taller than me. Not so tall okay? Just a normal height of a boy. I don't like a guy who is taller like a Mount everest to my eyes. The reason? Because I don't like my neck to numb when I look at him charot. To be honest, So that I still hold his shoulders and or I can able to reach his hair and eye contact with him comfortably.
Talkative! I like a person who can share a lot of things. Esp. If he can start a conversation about his dreams, plans, goals, and lessons and or experiences that I can also learned from him. If he is very quiet and I will always the one who will talk, I think our day will be become boring right?
I prefer them both. What I mean is, he can have a bad aura side but at the same he can act cute. You know, it's rare for me to see a guy acting cute in front of me. All of my Exs are all serious to their life and they look bad boy type. I never seen them wearing cute things in front of me. Lol
Both. I like a guy who can play sports. Like my Crush, he can play Pingpong, sepak takraw, Volleyball, and basketball at the same time, he can play guitar but never sing. He just loved to play guitar.
I prefer Hot! Speaking of Hot, everytime that my Crush undress his shirts while we are cleaning the school still a memorable and fresh than apple into my mind. Not only that, i can never forget the day when I invited and give him the invitation of my Debut, He open the Door shirtless. My gosh! I Don't know where to look because of that it became akward. Omo! Why I am talking about him right now? Where i guess, he can be my example of my Type.
I prefer older than me. Because, Older than me knows or experienced a lot of things already and I'm sure that he can take care of me. However, I can also like someone who is just the same as my age.
I admit that I'm always atractive to guys looks. Because who would not? I am a girl and seeing hot, sexy, handsome boys everywhere can make me fall in just a second but! I focus myself MORE to their personality because what's the use of their looks if they are all a piece of trash and jerks who can't respect girls right?
Both. He can be a polite person and funny too. He can respect me, my family, and other people and he can also be a Funny person to make us laugh, have fun in everytime I am with him and or comfortable to be with.
He can drink but not everytime. I am not a strict when a person who I like or love when it comes about Liquors. I am okay with it as long as he knows his limitation. I don't have a problem to a guy who can drink liquor because I like drinking too. Lol
Romantic guy of course! I don't like cold hearted person but my Crush is exception! Haha he is just cold to me but to other people he is not. My goodness! But whatever, when it comes to the person I like, I prefer a romantic guy I don't know why I like him even if he is always cold to me I just hope that when he will fall for me, he can show me his romantic side too. Erase erase erase that thought!
For me, Hug. Because It feels warm. I can feel comfort, my worries will be gone, and hug can make me know that he will always be there beside me forever (but there's no forever hmp!) And he loves me. (CRINGE!)
Answering questions like these makes my brain, exercise a little. What I mean is, since my Mind went to vacation, like I said, I can't think properly. Now that I answered some questions and enjoyed a little because the question is fun, I think I am okay now and I can go back to my usual self.
Anyways, How are you all? Did you enjoy reading this? I'm sure that I already answered some of the questions before but I still include them here because I have some new readers and they can still read the small things about me. Hihi
Thanks for reading! Have a Great day!
---
My Previous articles:
Our Unexpected Sunday bonding ft. Our Soon to be Drawing Gala
Travel Experience Gone wrong but Worth it!
Getting Ready for today's Outing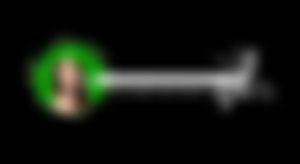 Enjoyed this article?
Earn Bitcoin Cash by sharing it!
Explain
...and you will also help the author collect more tips.