Getting Ready For Today's Outing!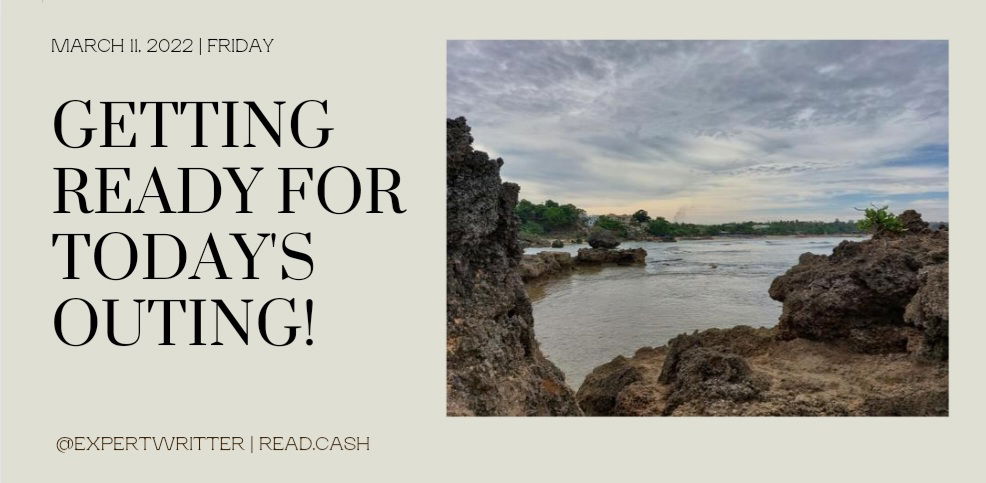 Do you still remember my Article last 2 or 3 days ago? I mentioned it to that Article Titled, Night Swimming: Travel and Things as what my title stated, We will go somewhere to have Fun and I also mentioned the things that I needed. Today is March 11 already this is it pancit! The day that we are waiting for. I mentioned to that article that I will accumulate the amount that I needed too but I failed because it's hard. I mean, The days are not enough to accumulate an amount that I need. So, I borrowed an amount in to my 1BCH earnings for January-February.
If you are wondering if how much amount do I need? I need Php 5,500.00 or 0.34 BCH as of the time that I converted. Don't get me wrong, I will not give that all to my share. Because I have another reason why I need to convert that amount.
The Php 2,000 pesos or $40 will be serve for the Payment of my phone. Because the 2 months first payment is already done and I needed to pay for this month. If you are wondering why I also need to pay for my phone, is because my new Phone is downpayment only. Meaning that every month, I need to pay $40 until paid.

Next, Is the $20 is for the budget of the things that I needed. Such as: Towels, new tooth brush, Sunblock lotion, shampoo and conditioner for this month, sunglasses, etc.

Then, the $40 is $20 for my Allowance for this month of course, I also need to have extra money for my snacks when I am hungry and for load balance to grind here and $20 for my share for the Outing.

Meanwhile the 500 pesos or $10 is served to be a rate fee Php 175 peso is the rate fee for the gcash to gcash to cash out and the rest is served to be deposit to my G-SAVE in case that I needed something for emergency, I have some extra money.
I waited 1 BCH to be up to $307 price yesterday before I converted. Good thing that I converted at that kind of time and not in the afternoon because in the afternoon, you know how much the BCH down to $275 something right?
Actually, during that time, I'm still hesitating if I will really go for today's outing , you know that I am so very kuripot to myself plus, I need to grind here so I don't have some time to have fun outside and I prefer staying inside of my room but you know how much my life struggles here at this kind of place so I need to unwind and smell a fresh air and I hope no mixed of Virus. Lol
Anyways, for today's simple blog of mine for this day, phew! I will start to dicuss to you the things that I just packed yesterday. Yes, Yesterday! I started to pack my things during 5 pm something in the evening because I thought that It will be easy for me to do it but after how many hours, yes! After How many hours, I can't believe it that I finished packing until 8 pm in the evening. My gosh! I Should listen to my Grandma in that morning when she tells me that I should ready the things that I need but I didn't listen to her. Sigh.
The Green anello bag is my Godmother's Gifted to me. I forgot about it since my Grandma is the one who keep that bag. However, there is a white stain due to the lightning of the camera of my phone. I thought that i will spend some Money for buying new bag but good thing that my Grandma is a good keeper. Anyways, I really like this bag because if you look outside, the bag is just small BUT that is the only my thought because it is spacious inside and I can able to put almost 4 to 5 pairs of Clothes and towel inside.
Here are my Clothes that I packed and put inside of that bag: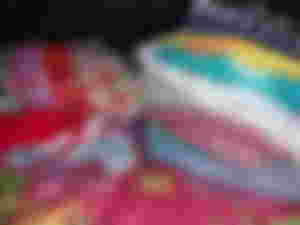 To the left side, Those are the swimwear clothes that I will use to swim. The red clothes are brand new and never been use clothes because I really don't use swimsuit when I go to the beach with family but this time, I will try to slay because I am not with my Family and my Sister and Mom is Good with it as long as I will cover with a see trough Shirts and maong short but in case that I don't like to wear maong shorts, I have a spare long soft skirt that my other Godmother bought for me.
Meanwhile, to the right Side it was my mixed clothes of: Pairs of clothes that I will use when I will go home, 2 pairs extra clothes in case that it was needed, 1 pair of clothes for changing after swimming, and 1 pair of sleepwear (but I forgot to take a picture of it because I forgot to include it inside of my bag).
For The Blue Bag, that is a small bag that I bought last 2 days ago. It's not a pricey bag because I only bought it in a Online selling which is it's a thrift bag that I bought for Php 25.00 Only. It was in good condition inside and outside and I can't believe that I can get it for only 25 pesos.
These are the things that I put inside of my Blue bag: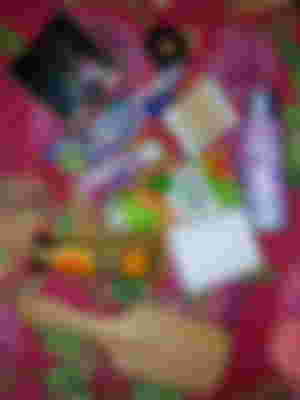 As you can see rhe color brown or gold with a sun logo, that is the sunblock thag I just bought. I didn't take a picture to other things that I put there as I am busy fixing and organizing my stuffs because if I will hold my phone, I will just ended up of Chatting to my virtual friends than focusing to organize. Lol
Anyways, I used that Bag to put the things That I will need for taking a bath. From: Feminine wash, Toothbrush, body soap, body wash, etc.
And the last bag which is the red small bag, is where I put my wallet, Alcohol, Facemasks, lipstick, Vaccination Card, Vitamin, and other small but Important things that I needed.
After packing, I can feel that my back is really hurt because of how many hours of sitting, standing, fixing, and finding things to brought.
---
After How many hours here I am now...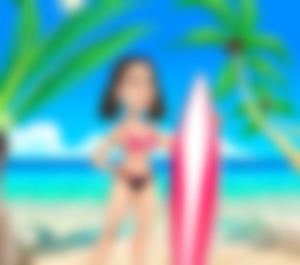 Charot. That is not my picture yet. Haha I just edited that yesterday and send it to my Older Sister in IG. I DM her that I'm already there because they are so very slow.
Yesterday, They told me to sleep early because we are traveling early in the morning and it was around 3 AM. She told me that when I won't wake up in that kind of time, there's a penalty of being late and that is paying Php 500.00 or $10 USD. I don't like to pay my gosh! That's why I used my UGLY voice as my ringtone of my alarm and set it around 2:30 AM and it was effective because I woke up even though, I'm still sleepy.
I have a problem and I was so pissed when I need to prepare from washing my face and tooth brush because we don't have water! Ugh! I don't know why the fuccet was off like wtf! I am paying bills and why they turned off the fuccet? My gosh! I DON'T have some time anymore so I don't have a choice but to used mineral water to clean my face and clean my Teeth. Glad that my Grandpa is awake already because he will drive me until in the crossing way where the meeting place and we just arived on time.
---
During the whole ride, I can't sleep because the aircon of the Vehicle where we used to go there was so cold. I can't say about it because I was so shy. I forgot to wear socks! If only I knew that the car that we used has aircon, I grab my pair of socks on my cabinet. One thing that I was pissed is I do have a lot of time and I spend the time of almost 3 hours to prepare my things but I forgot my Charger and bluetooth headset! My godness! That's why, I just spend my time playing Mobile game, Watching Rorouni Kenshin using my Netflix Account, and forced myself to sleep even if i was dying because of coldness. Lol
It was around 4 am something in the morning when I woke up again. Less than 1 hr of sleep really? My gosh! right now that I was continued editing this article of mine today is, around 2:28 PM in the afternoon and I can still feel the laziness of my Eyes but I can't sleep because I am not used of Sleeping to other house and It was so very hot but fresh because of the wind. If you are wondering if where I am right now?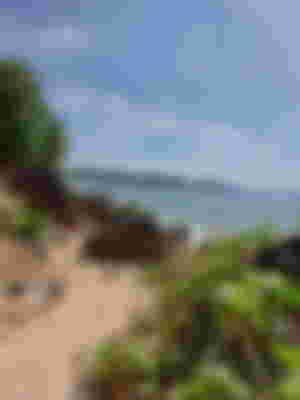 I was in the top of the mountain. Charot I climbed on the big rocks to find some Signal just to finished this article of mine and be Updated to Tokens because Like I said, There is no signal below to the place where we are staying. There is a poster saying that 'FREE WIFI' but it is just a nonsense because we can't still able to connect! I was dumbfunded when I knew that there's no Signal and since in the morning, I was dying of boredamn already because I can't use my phone to communicate!
Anyways, before I end this article of mine for today, I will share some beautiful scenery of the Beach first because after we arrived here we Hike to go climb to the big rocks and go to the other side where the Depth Pool located.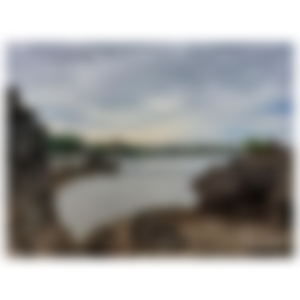 This is what it looks like when we climb to the big rocks and go to the other side of the beach. It was early in the morning at that time around 5 or 6 am in the morning and the sun is not arrived yet.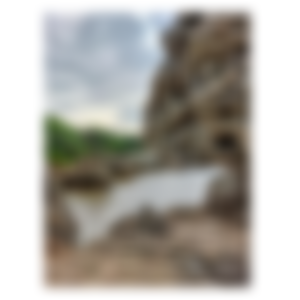 And this is the other side too. I bet the images are blurred right now because of my network connection and I hope that in your phone, it will turned out well.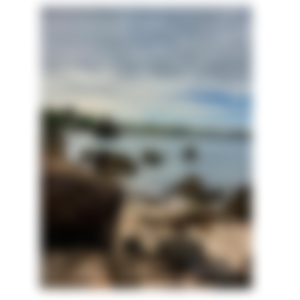 And when we go down, here is the big rocks that we used to be our way to go to the place.
And if you can see the hole down, that is the pool that they called Depth Pool in Burgos, Pangasinan.
Of course, that are not the only Photos that I will share to you because there is a part 2 but I will published it tomorrow.
Because it is so hot here, I decided early. I don't know if how many minutes of read is this article now but I hope that it is still turned out to be a good, interesting and nice article to read.
My gosh! I need to go down again and it will take me of minutes and hours to reached where our place is. I apologized if I won't be able to communicate well with you today and tomorrow. If your article can't be seen as read by me. I hope that you understand! I'll get back with you soon when I get home. Thanks for reading!
---
My Previous articles:
My Life after being Away from the Toxic World
Can I publish these kind of Topics?
Reviewing the products that I bought online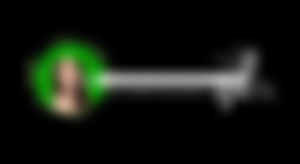 Sponsors of ExpertWritter