Travel Experience Gone wrong but worth it!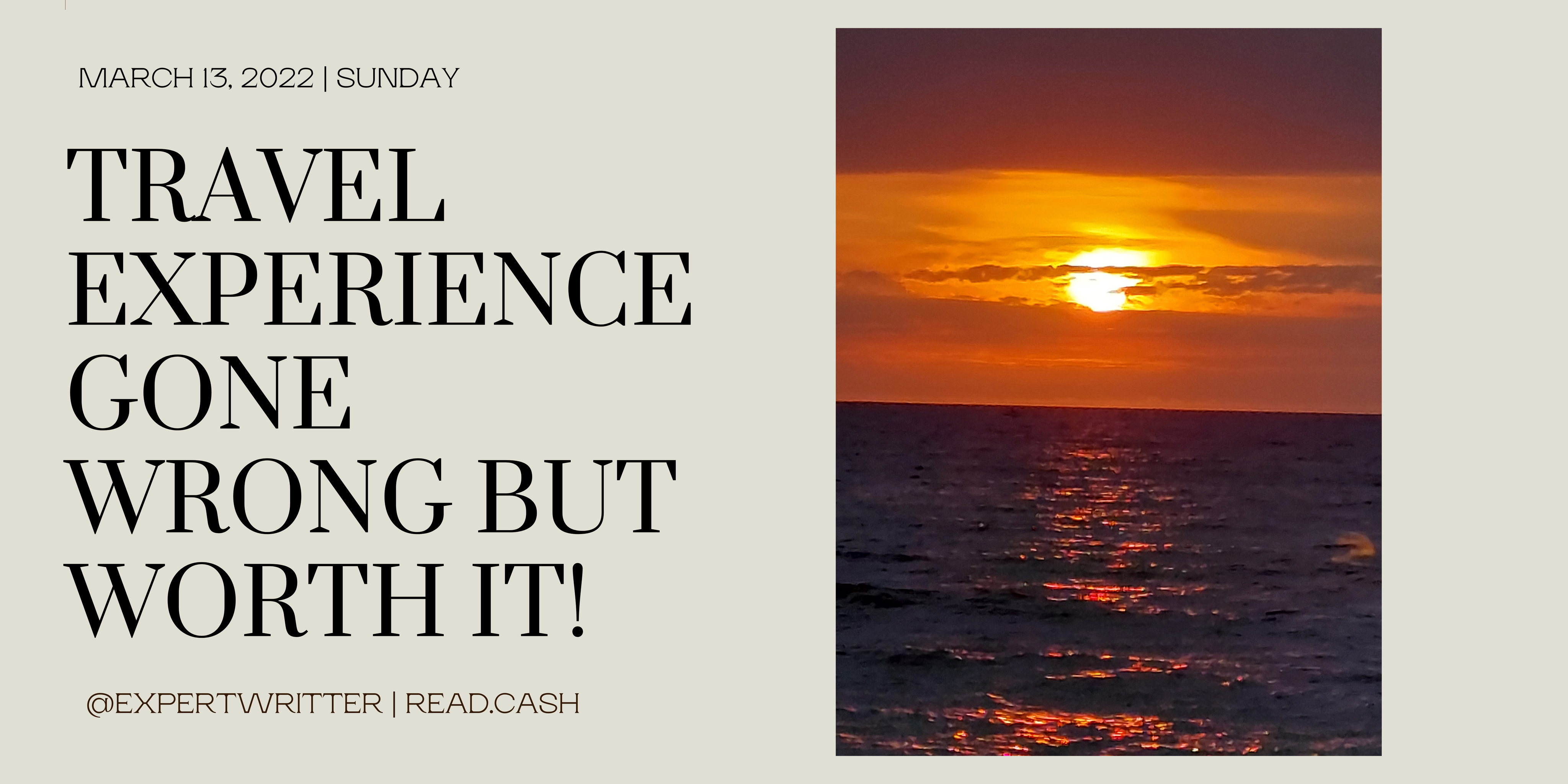 So Last Friday, March 11, 2022. It was my First travel experience to other places aside from the out of town places that I go before. Mostly, We always go just inside of our town and or in a nearby places of our town. It was my first travel experience to be with my Older Sister's friends because everytime that I travel, I was with my Older Sister everytime and or with my batchmates sometimes.
However, This is not my first time of traveling waking up in the early morning. As what I shared to my article last friday, We travel early starts from around 3 AM in the morning. When we go to the Dasol, Pangasinan with my Family that is also the same time of our Traveling. So, I'm already get used to it. Nevertheless, I still consider as my first time to travel with them of that kind of time.
I admit that I have a lot of worries of travelling far places because, it's been a long time since the last time when I travel. I'm worried, what if the nature will call me? You know what I mean right? Knowing that, it was a far place and it's still early the percent of my chance that I can let out those will only 10% because there's no rest room and I can bother them because I was on the back. But thank god because I manage to survive arriving at the place without experiencing that.
But you know there are so many experiences that I will share to you today. I didn't manage to write this article yesterday because we travel to go home late and I was tired from the trip. So, I decided to chika chika this to you today.
I was late to realized that I am surrounded with couples on the trip. My Older Sister's Friends brought their Jowa if you are not aware if what jowa is, it is their partner. The sitting position inside of the car is like this:
Front: The Driver, My Sister, and her Bf

First Row: Kuya M, Ate M, and Ate Jo

Second Row: Ate V, Ate F, and Kuya JD
Last Row: Kuya K, Ate J, and Me
Do you noticed if how was our Position? The couples are in Right, Left, Right, and Left side. Being in the back and being single is really... think of a joke thought during our ride, "Mali ata ako ng desisyon na sumama ako." (I Think, My decision of coming is wrong) because I was struggling of saying 'Sana all' .
The couples in front of me are acting sweet my Gosh! They hugging each other during the whole ride, not just that when we eat during ride they even feed each other with a snack.
They are being sweet meanwhile, Me in the back: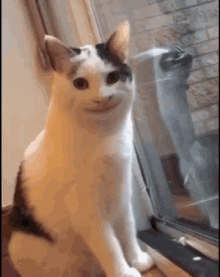 So there's nothing I can do but to watched romance genre of Netflix Series and just hug my own bag instead.
I already shared this to you right? I Told you that I can't read your articles last Friday because we don't have internet connection there. I thought that I can relax but this connection makes my head hurt and pissed. If only... If only I know that there will be no Internet connection, I didn't bother to go there.
But it's okay because I manage to finished my Article even though! (High voice in the word 'though' because I am being sarcastic right now) i need to climb on the big rocks to find a internet connection.
Good thing that we have internet connection during at night and I can able to communicate my virtual friends a little because I decided to sleep early because I was tired of roaming around.
As a result,
Last night, I also decided to sleep early because my head, back, legs, and hips are hurts. I can't believe that my legs will hurt because of the rocks and sand. Walking and climbing there is really hard even if I am just wearing my simple slippers.
I think, it's because I am not doing exercise and I am just laying on my bed that's why, my body is reacting like this. Sigh.
But whatever! I will never travel again. Charot!
Despite of those epic experiences that I experienced. I can say that I still have some experience of a simple dream that I would like to experience...again. That is to watch the Sun to bid goodbye to me. Watching it going down little by little make me relax.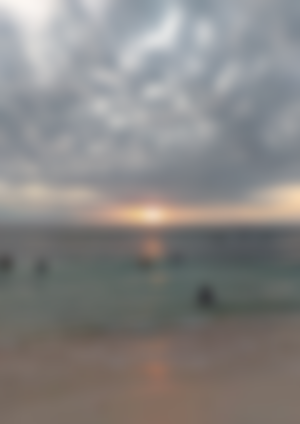 As you can see it on the image above, I really loved the view like this that time. It was good if there's no people there. But nevermind! The view is still beautiful.
Of course, I also take a picture and posted it to my Facebook. I downloaded fb app just to changed my profile picture. lol
And I can't experience these things without earning Bitcoincash. Because of my Hardwork and effort for how many months now, I can able to pay for my expenses for traveling once in a life time.
I enjoyed staying away from the house and relax! The money that I converted is still worth it because I spend it to view a beautiful and amazing place. Thanks for reading!
---
My Previous articles:
Getting Ready for today's Outing
My Life after being Away from the Toxic World
Can I publish these kind of Topics?