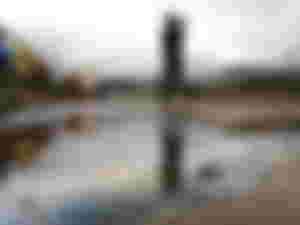 As you all know, I love taking a walk, short walk, long walk, and even go jogging sometimes. It does take my mind off the things that worries me. It helps to clear my head. The things I see around me distract me from matters that need to be dealt with. When I go out for a jog, I am armed with just my phone. Most of the times, I don't bring money or just enough to buy what I decided to purchase at the time. This is to avoid buying unnecessary things. Lot of temptations along the way.
Below are photos taken where I usually jog or walk. This was taken back in our town of La Trinidad, Benguet.
The photo above and the lead image were both taken at BAPTC Road. BAPTC is supposed to be the new trading center for farmers and traders. It's wider and bigger than the current one. The current one is cramped and has limited space and access road which is causing heavy traffic. However, there were issues regarding the management of BAPTC that most farmers and traders are not in agreement with. Thus, it is not being utilized that much for they still prefer the current one.
The building on the right is BAPTC.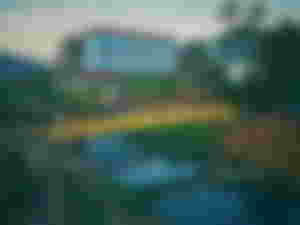 Those are my niblings on the bridge one morning when they decided to join me in my morning walk.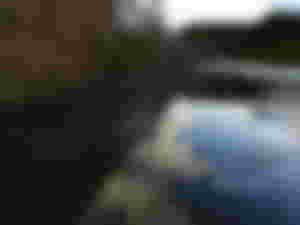 After one rainy week, I took a walk and saw this pool of water on the roadside and took a photo reflecting the sky.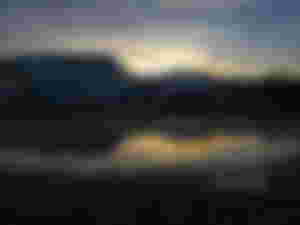 At the strawberry farm parking lot, my niece told me to take a photo of this. I have shared another photo taken here in one of my posts. In this parking lot, there are shops where you can buy souvenirs, fruits and vegetables, strawberry products, etc.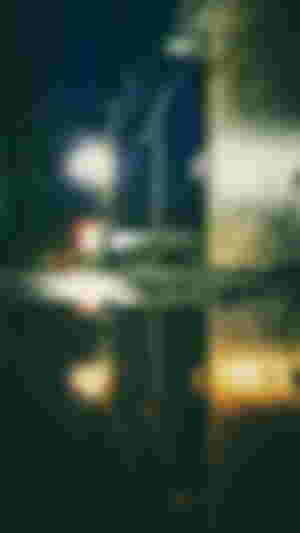 Benguet State University or BSU started with 30 students back in 1916 and grew up to 188 students in 1920. In reopened after the war in 1946. By 1969, it was declared a state college and then in 1986, it was declared a state university by then former president Ferdinand Marcos. Side note: Former president Ferdinand Marcos and wife Imelda Marcos were civilly wed in La Trinidad in 1954. Source)
The university has satellite campuses in Bokod and Buguias.
The university owns at least 600+ hectares of land in La Trinidad, Benguet.
There are lots of joggers/walkers here. The university is open as early as 5:00 a.m.
The picture on the right was taken near the library. It was around holiday season when this photo was taken that's why their are lanterns on the post.
At that time, all light posts have that kind of lantern attached to them.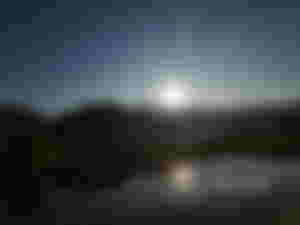 The state university started as farm school. In addition to agriculture, they have aquatic and forestry courses in addition to other courses such as management, education, nursing, etc.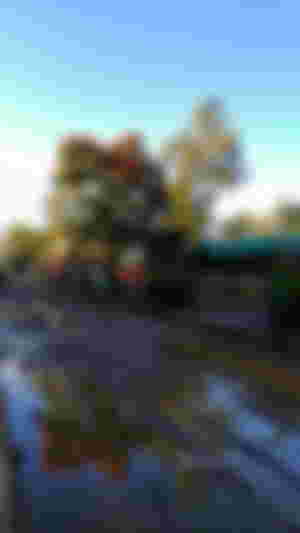 The road was under construction when this was taken. I was on my way home then. Lots of trees are planted in and around the campus.
I took my nephews for a hike one time to Mt. Yangbew. This is just near us. We can hike from our house to get to Mt. Yangbew. I have been there a lot of times. I think this is the third hike of nephews.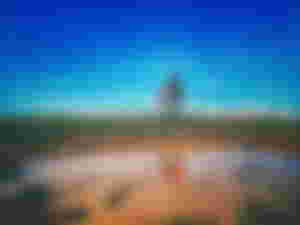 It was the end of the monsoon season and so a pool of water has formed where the horses are. We also call this Mt. Jumbo or Little Pulag.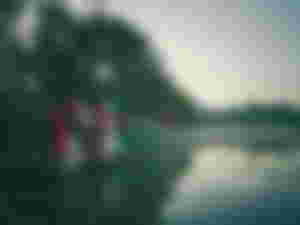 I moved to the city and rented an apartment together with my partner and my brother. Burnham Park is one of the destinations here in Baguio City. It is also where health enthusiasts go every morning. A mist covers the lake. When I took this, the mist was thicker in person. These boats at the lake are for hire.
This is a manmade lake and was formerly known as City Pond. Reportedly, the lake was said to be 10 feet deep. With that deep, the city should mandate the boat owners to provide vest for those who would like to hire their boats.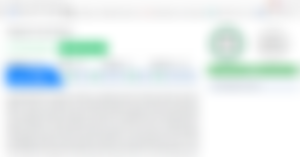 I wasn't planning on writing today for I planned on writing every other day. However, browsing through my galleries, I saw these photos and decided to make a post out of it.
After this, I will be sleeping for tomorrow is my long walk/jog again. I wonder how far I can go tomorrow.
Thank you so much for all your support!