My Unforgettable Moments as SK
December 4, 2021 - December 5, 2021
During this time, we, SK's had our seminar at Forest Crest Nature Hotel & Resort, Nasugbu, Batangas. This was my first time on joining the seminar of Kangguniang Kabataan (SK) of our town, because I didn't able to join the previous seminars.
Thank you to my current sponsor/s. God bless you more!
I am really excited that time, since I missed hanging out with my co-sk's of our barangay and of course with all the sk's of our town. Also, first time always excites me.
So me and my co-sk's of our barangay gathered at barangay hall at exactly 5:30 a.m. We gathered so early since nasugbu is far from our town, and we arrived at the front of municipal hall before 6 a.m. since the bus will depart at exactly 6 a.m.
At the bus the federation president of sk of our town gave all of us a pandesal to have something to eat during the trip. Also during the trip, others were asleep while I am grinding axie because I need to achieve my quota for that day. Because of doing that I feel dizzy and almost vomit so I stopped doing it and started to sleep.
When we arrived at our destination, I still felt dizzy. Good thing that I stopped myself from vomiting, sheesh. Before we get in to the function hall of the hotel, we need to show our vaccination cards. Then, when I am in the hall was too cold. All of us was freezing because of the coldness. We wore our sweaters and jackets, but still we're freezing haha.
Had our coffee because of the coldness.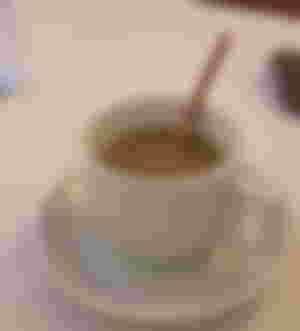 So the seminar started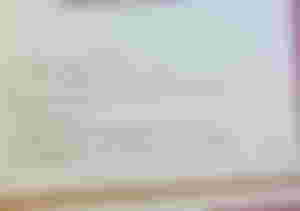 Then after the discussion, we had our lunch.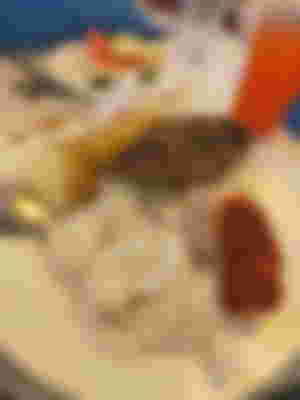 Then after lunch time we had our team building. It was named Skuid Game.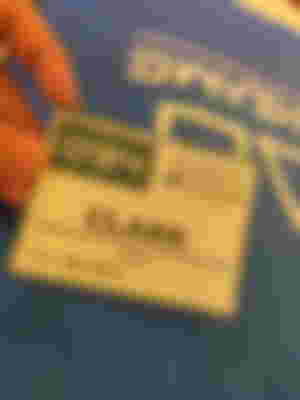 But before that team building we go to our rooms, the room was so far, it's about a 5 minutes walk from the function hall. Good thing that there was a jeepney that keeps on roaming around to fetch and bring us to our destination.
During the team building, our team doesn't have a good leader so we always fail/lose in the game. But it was okay for us, what important is we enjoy every game that we played.
After the team building we go back to our room and prepare ourselves for the bandana party after we had our dinner.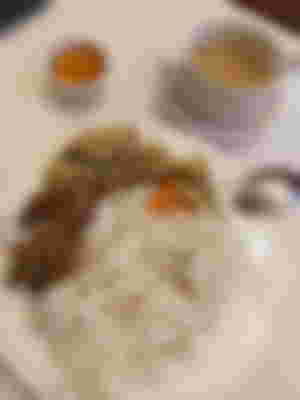 After dinner, there was a raffle draws coming from the running candidate of our town. Luckily, I won 500 pesos. But before you get the prize, you need to dance together with the candidate haha, I danced budots sheesh. After the draws, a pageant was also conducted, we laughed so hard this time because of the two gay contestants wittiness. They're so amazing and deserved to be the winners haha.
After the pageant, we had the drinking time haha. But drinks in the function hall was limited so we continue to drink at our rooms. Many things happened until 5 a.m. We're just drinking until that time haha. Then we awakened 7 a.m. for our breakfast, sheesh we're all wasted and some wasn't able to have their breakfast haha.
After breakfast, another discussion was conducted and after the discussion we had our lunch. After the lunch it is our time to enjoy, like do swimming. Some did it but me, I didn't because it was too cold haha even if it was 12 noon, you still feel the coldness of the environment. Actually, I didn't took a bath during my stay at that hotel haha. I am sure that not only me who did that.
Then after that we departed and same thing happened, I am still dizzy and almost vomit until we arrived at our house. But still, that first time experience was unforgettable. Looking forward for more seminars hihi.
Closing Words
I missed writing articles, I just got busy because of so many requirements that I have done. So I am now trying to write all of the memorable things happened to me.
Thank you for reading this article! If you want to read some of my previous articles, here's the link of them:
I won Php 350,000.00 worth of money
SUCCESS: Why do I need to keep going?
Noise.cash became my favorite site
My Experience in investing to cryptocurrencies