On October 11, 2021, the SSC (Supreme Student Council) of BatStateU Alangilan Campus posted an announcement. The announcement was about the suspension of classes on October 18-20, 2021. Both synchronous and asynchronous class were suspended. I admire the university because they gave time for their students to rest after the stressful midterm week.
Thank you to my current sponsors! 
Because of that announcement, my classmate initiate to make a plan for us to meet, since our last meet was about 2 years ago, it was before the pandemic strikes. This group of friends of mine are not the friends that I have seen so often. That's why when they send me a message (last Monday night) like this "may ganap ka bukas?" I asked why because that time me and my friends here in our barangay have a plan to get out. But when my classmate said that we're going to have an overnight at Tanauan (at my friends house) I postponed my trip with my friends here at our barangay. Then they asked me to drive our car, since my parents was so kind, they give me a permission and said, "basta mag-ingat, at dahan-dahan lang".
On Tuesday, October 19, 2021, I woke up at 7 am because I prepared for my clothes and clean the car. At exactly 9:00 am one of my classmates went to our house as planned, then we fetched the other at hypermarket at Batangas city. We departed at Batangas city 9:30 am.
Then when we arrived at fiesta mall in Lipa city, we waited for our friend from Talisay. Then when he arrived, we fetched the other one at San Pablo Laguna. Since we didn't know her house exactly, we waited her at SM city, San Pablo. After that, we went to Victory Mall at Tanauan and had our lunch. After the lunch we went directly to our friends house at Bañadero, Tanauan. We talked a lot and sung.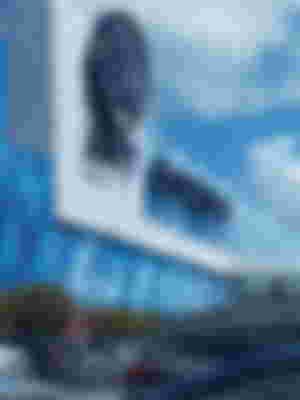 In the afternoon, time for afternoon snack. We went to this place, they called this place as Bay Walk. We had our afternoon snack here. Unfortunately, I forgot to withdraw a cash since our lunch was treated by my classmate. So my other classmate treat me a shake. I just ordered a shake since, it was a treat. I don't want her to spend much money for me HAHA. Actually, I am planning to pay it online but she refused it. After eating, we took pictures and some of those was uploaded to my IG account. After the picture taking, we went back to the house.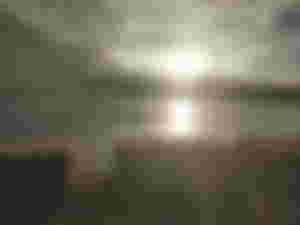 At the house, we cooked carbonara. This moment was an epic fail one, because when cooking the sauce, instead of mixing a corn starch to make the sauce viscous, we've mixed a baking soda powder. We didn't know that because it was stored in the box of corn starch.
So we had our dinner late, since we need to repeat making the sauce. After eating, we had some drinks, we're only 4 who's drinking since the girls aren't drinking liquor. We enjoyed the talk, and also shocked on some of the stories about our classmates.
On wednesday, October 20, 2021, time for us to leave at Tanauan. When we're leaving, we took some pictures again, since we knew that we're going to wait a long time before we meet again.
1:08 pm, we departed at Tanauan and I brought my friends into their towns. We went to Tanauan proper, Malvar, San Pablo, Rosario, Batangas City, then Ibaan. I arrived at Ibaan (my hometown) at 6:04 pm. It a very tiring day for me. But still an unforgettable one. I didn't make to take a bath this day since I fell asleep while I am taking a rest.
The Next day, October 21, 2021, we had our online acquaintance party here. All petroleum students should participate to this event. I am the leader of our team so I am one of the attendees in every game. I am thankful that it went well, also my group members was actively participating.
Also, this day we went to Tagaytay with my other friends. These are the friends that I often meet. We travel 4 hours before we arrived at our destination, at NAPA, at Crosswinds Tagaytay. Then we took some pictures again, it was also posted at my IG.
This photo was taken at the place where we had our lunch. We had our lunch at 2:00 pm. Since we departed 12:00 pm at Batangas city. I forgot the name of that restaurant. Only thing I remembered, it was an unli rice. The food was so delicious, of course.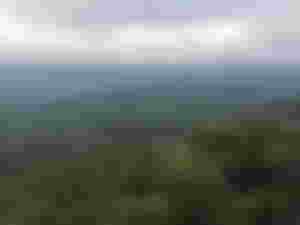 Then I arrived at home at 9:00 pm. I forgot my bag at my friends house. So I need to fetch it later.
Yeah, that's how I spent this week.
Closing Words
I can say that as a driver it was a tiring day, because I drove long drives for a 3 consecutive days. But when I am thinking about the memories we had, I feel relaxed and didn't feel any fatigue.
I wanted more road trips with them, and of course with my family to come.
"True friends are never apart, may be in distance but never in heart".
Thank you for reading this article! If you want to read some of my previous articles, here's the link of them:
I won Php 350,000.00 worth of money
SUCCESS: Why do I need to keep going?
Noise.cash became my favorite site
My Experience in investing to cryptocurrencies
Still, I will try to compress that in one link, maybe in my next article.