It was a rainy day earlier and I was jus laying at my bed since I don't have much to do and I don't have an exam for today. While I was scrolling at my phone and checking the tokens and chart in my laptop, I received a message from an unknown contact number.
This was the screenshot of the message that I received.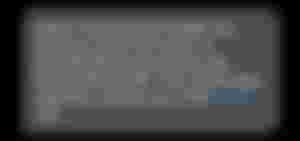 From the screenshot it is said that I had won a cash prize without stating my name. So this message was obviously a scam. They even used the name of a popular host Mr. Willie Revillame just to fool people.
Thank you to my current sponsors! May God bless you more!
"(GMA'7 KAPUSO) NETWORK, You Had Won Cash Prize Worth of (Php350,000,00) Sponsor By: Mr, WILLIE REVILLAME. TEXT Name/Age/Add/Work, Call me now, DTI#221920 'S21".
This was exactly the text that I received from this number +639756074959.
If you ever received this kind of text without stating your name, an unexpected win of a huge amount of money, and requesting for a call, please do not reply. It is obviously a scam.
I don't know if there were people who replied after receiving this kind of message but I hope none. This was just a waste of time. Sending your details or calling the number and believing that you will receive the exact amount stated at the message. The excitement that it brought to those who believed. Then after those efforts, you'll know that it was just a scam, it was really tiring for them.
Based on my research, this kind of message is just a test to know if the number was existing or being used by someone. And replying to this kind of message will give them an information to attack you in the future but with more precise method.
I don't really know if the above paragraph is really possible because I just read it on the internet. But what I am sure about is you're safe from the possibility of attacking stated in the above paragraph if you avoid reply to this kind of messages.
Closing Words
Yeah, I didn't won that huge amount of money for real, I just used it as a title haha. Actually I should be studying but this message gave me an idea that I should write an article first before to study.
I know it was a common thing that was happening in this world. I know many of us already received that kind of message. I just want to share my insights about this scam text message that I received. I hope this one is clear for you, my readers.
Thank you for reading this article! If you want to read some of my previous articles, here's the link of them:
SUCCESS: Why do I need to keep going?
Noise.cash became my favorite site
My Experience in investing to cryptocurrencies
I will try to compress that in one link, maybe in my next article.