Pandemic occurs if there is an infectious disease has spread in a large region, multiple continents, or worldwide.
At first, I only know the meaning of "pandemic", by words, and I am not expecting that the day will come where I am going to experience the real definition of the word "pandemic", in reality.
We all know how this pandemic affects and changed our lives, and our daily routines. At some point, people can see this as a positive and some as a negative. But for me, this pandemic affects my life both negatively and positively.
In the negative side, it really cause me huge stress in my academics or schooling, besides of not having allowance as what we are accustomed as a student when we are studying, I missed the chance of having happy life in my college life, like hanging outside after taking difficult examinations no matter how high or low our grade in the examinations. Having a friend/s who will motivate me and everyone in our group when we have problem/s in our life. I just missed the moments that we should be doing if this pandemic didn't happen.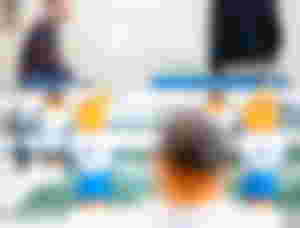 Aside from the negative effect of pandemic in my academic life, another one is its effect in my health. It greatly affects my health and eye condition, which is more serious than anything else. When pandemic attacked, I started to spend more time in facing gadgets. Yes, I used gadgets often (but not often as today), even before the pandemic, because I am playing mobile games like Mobile Legends, and Clash of Clans. I play games often to feel relieved after the stress in school. It is hard to be a student especially when you are taking 27 units, without stress relievers. But when pandemic strikes, it obligates me to face gadgets almost everytime because of the online class. I am listening to the discussion, doing homeworks, taking exams, and laboratories using gadgets. That make my eye condition poorer than before. Also, doing all the requirements cause me to sleep late which is not healthy.
Last negative effect of pandemic in my life is in my sporty life. Before pandemic, I also used to play billiard, and basketball. But when pandemic arrives, those sports that I love was being restricted to avoid the transmission of the virus. I can't even remember when was the last time I played basketball and billiard. I consider it as a negative because those sports serves as my exercise everyday which is healthy in my body.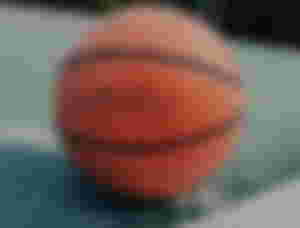 After the negative effects of pandemic in my life, we'll now proceed to the positive effects of pandemic in my life.
Pandemic affects my awareness in earning money or having income positively. Since the implementation of the community quarantine, I begin to thing what to do, because all of the things that I accustomed to do was restricted, and I don't have any allowance because online class is implemented too. Therefore, I watched videos in youtube that has a content on how to earn money. I get so many apps, and played it until knowing it is not a legit paying app. But due of hard work I get some payment in some legit apps and sites like remotask, current, and givvy. Then, this 2021 I watched about noise.cash which is a platform where you can earn money, but in crypto. I don't know about crypto before. I just got curious when I experienced being paid by noise.cash. Besides of earning, I am also gaining virtual friends. I am happy to know noise.cash and it is also the reason why I am here at read.cash.
Last positive effect is about my family. As the community quarantines was being implemented, my parents was forced to work from home. Because of that, we spend more time together, and bond at home together. Unlike before the pandemic, where we will just meet each other during dinner because in the morning, we have our different time to leave, that's why we barely talk. My parents will go to their office, while me and my youngest brother will go to our school. This is the most important and my favorite effect of this pandemic in my life. Because for me having a good relationship to your family is the best feeling that you experience in your lifetime.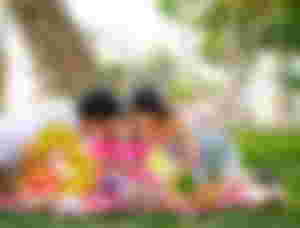 That will be all that I can share to all of you. I hope didn't get bored and fully understand my story.
I am sure that pandemic affects our lives differently, and I am hoping to know how how it affects your lives. God bless us all and keep safe.
~~~~~~THE END
~~~sijey07