I didn't noticed I'm already at 3 months here in readcash time flies. From being a beginner in making articles now. I can write a lot. Though I really can make stories.
I've been already inlove with this read and really all thanks to @gerl for introducing me here.
And what I love more is when I receiving a raining upvotes from him day by day. Rusty is so generous this days.
My highest upvote so far is $31.37 where I posted my ghost story. I didn't know that Rusty likes ghost stories.
https://read.cash/@jiroshin/a-mysterious-black-guy-besides-the-tree-24195513

Not only that. I have a lot of upvotes articles with $15 and above. And he's not the only one who is upvoting my articles there are a lot who likes my articles.
There are some who have a generous tippers like Marc De Mesel and some other tippers. Well, having Rusty is already fine and I'm satisfied.
Let's take a recap...
Here is the articles with a lot of upvotes.
"Let's Play and Earn! Balance Music and Earning." - $25.44.
It's been awhile since I last played music instruments.

Music is really my passion. Music is like arts. I just love their beats. Specially the drum and bass. I love the low sounds and loud..
https://read.cash/@jiroshin/lets-play-and-earn-balance-music-and-earning-3a7704c1
"A Sudden Visit a d a Sudden Goodbyes." -$15. This us where my Bigboy Uno went byebye.
Hey Uno, it's your 2 days without you .. how are you doing buddy? I don't regret taking you with me in 4 years. I did promised that will fight but... I also don't want to see you like that.. its painful...

This was our last picture, the day we went to the vet last week for your check up. And you even want to sit on my lap.
https://read.cash/@jiroshin/a-sudden-visit-and-a-sudden-goodbyes-65e4859a
"Meeting my Idols... My dreams come true."- $15.30 Myunforgettable one...
I really want to meet him in person. I've visited Japan two times already but I haven't catch him somewhere.. well that's probably because he is a celebrity. Lol.

'I didn't know you're cute.' he said as he climb his hand slowly on my face.

Cute?! Me?! No!! I'm not cute! I... I am nothing... I wish I could say that.
https://read.cash/@jiroshin/meeting-my-idols-my-dreams-come-true-f4e5f116
"April Fools Gone Wrong... The Worst Month." $21.91. My most hated month. My traumatic past.
April 1 was start of April fools day. The term is for a person who is a victim of a prank, a trick or an hoax. April fools said to be a joke time don't take it seriously. April 1, everyone loves to prank when on that day starts. Though not all people loves April Fool.

One of that who hates April Fool is me.

April Fools gone wrong and I don't think all of that was just a simple prank.
https://read.cash/@jiroshin/april-fools-gone-wrong-the-worst-month-9d8a7238
"Why am I inactive?! Because of the Juungle Competition..." -$24.42. This is where I posted my stickers for the competition. Too bad didn't win. But its okay
https://t.me/addstickers/JuungleStickers

Here's the link where you can use my stickers only in telegram as much as you want.

After making this 10 stickers. I'm not convince. Even though the deadline was on April 10 I thought I have to make and finish the remaining 14. So yeah I did.
https://read.cash/@jiroshin/why-am-i-inactive-because-of-the-juungle-competition-a05535bb
"My Life as an Unemployed person." -$25.71 I shared my story where why am I Unemployed Person.
It's been almost 10 years since I quit the school, college.. I thought after quitting college, I could find a work that will fit to me. Honestly I don't care if I got even just a janitor.. so I can earn money for myself and pay everything I waste to my family.
https://read.cash/@jiroshin/my-life-as-a-unemployed-person-dadbf1c5
"Who is Jiroshin? It is me." -$22.57 This is where I introduced myself. Who is really me. And a lot got surprised about my real gender HAHAHA.
Its almost my 2 months here in Read.cash and I have already posted more than 10 articles.. yet I haven't introduced the owner of this account.

Jiroshin's real name is Joshua Mariele Campilla.

You might be curious why there's a boy and a girl name. And you might be curious now about the gender. Is it he or she? It's a she. But in the birth Certificate it's a male. At their generation there's no ultrasound yet so Joshua's parents doesn't know if it's a boy or a girl... But they did ask to some fortune teller they believe they all said it will be boy. But at the end, they give birth to a girl. And there was a twist behind this story...
https://read.cash/@jiroshin/who-is-jiroshin-it-is-me-dd726de1
"Gost Story Chapter 1: Take off." $16.75 This was my first story that I shared. I think my most favorite one lol.
At the center of the bridge, the door opened and there were someone suddenly whispered to my ears. I know I'm a little deaf but I heard it loud and clear and saying 'Thank you' he say it to my right ears. Then the door closes and I continue driving.. I looked at my side mirror on the left. I saw a hand floating, it was like an invisible that you might thought its a toy but its real. It's waving at me...
https://read.cash/@jiroshin/ghost-story-chapter-1-take-off-e96dc95f
"1st Project: Drawing of. #Club1BCH family." $17.34 I met them and became part of the family.
Hmm... Nothing particular. I just love to draw... So I thought making and drawing the family members from #Club1BCH... I am inspired by this people setting their goals achieving more than 1BCH..

I also have a goal. I also want to achieve 1BCH or more than that for my heart... I believe I can do it before year ends or even less than a year.
https://read.cash/@jiroshin/1st-project-drawing-of-club1bch-family-535a62a5
These are all the articles where I received more than $15.
I do also have less upvotes but it doesn't matter as long as it still like my articles. I wouldn't mind even if it's less than $1. Well I also have 0. I thought I made mistakes.
This is not only the articles I made. As I said, I love writing. And one of that is making a story. Actually I've already have a lot of stories that I made. More than a hundred stories I made in Wattpad but never publish. This time, I was able to publish here in read.
Here are the NovelStories I made.
"My Girlfriend is a Yakuza"
It was already in Chapter 12. I have 100 chapters all in all. But I'm trying to shortcut and cutting some scene. I don't think I'll put them all here lol. Its about a girl studied in all boys school and they didn't know her true identity.
(I will just put the lastest chapter link instead. Since there's so many of them."
https://read.cash/@jiroshin/my-girlfriend-is-a-yakuza-chapter-12-e91ad42b
"Happy Guild" 5 Chapters already.
Its all about gaming. They met in online game and formed a guild, competing in different tournaments in different countries.
https://read.cash/@jiroshin/ns-happy-guild-chapter-5-3ccba2fa
"Handsome CEO living in the Apartment."
Have 4 Chapters. A romance genre. Where a guy suddenly moved out to the apartment and they found out he is actually a CEO of a big company.
https://read.cash/@jiroshin/handsome-ceo-living-in-the-apartment-chapter-4-b7011c09
This is new. She's still a kid and knows who to fight. The Prime Minister adopted her and became part of the family. This girl doesn't know anything and have less emotions.
https://read.cash/@jiroshin/adopted-assassin-series-1-1571e2aa
These are all my stories. I would love to add more but maybe next time hahaha.
I also made article about my projects. First is that the drawing of the club.
My 2nd project is about the BCH community.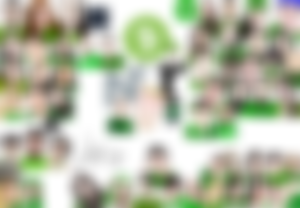 I haven't update yet. This was the last update last month.
I'm also doing Charity Projects. Where all my earnings in NoiseCash was sent to al the beneficiaries.
I've given a lot. I really love to give actually without asking for replacement.
I even do it here tipping, upvoting other people's article. Sometimes I upvote randomly when there is a time I'm reading articles.

This orange badge. Means I'm in top 10 Tippers.
I love seeing my name there.
I'm not rich. I just love to give that's all.
Ah. I almost forgot that I also have some good people. Sponsorships.
In 3 months, I got total $429. Wooow. Even I can't believe that I have already achieved that money.
I'm really glad I came here. Honestly I'm not good in writing about BCH. But I have some articles about BCH. I'm not even good in writing about cryptocurrency and trading but I do know how to trade and such.
I only write base from my experience and what I want to write. Specially the stories I made .. and I will continue writing as long as I have more ideas.
Thank you readcash.
End...
"Jiro the Crazy Artist of #Club1BCH