1BCH Achieved! Two Months Journey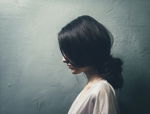 July 22, 2021 when I become a two months user of this platform. Yeah, I monitored my account though I already know because of my article entitled 0.4 BCH - 1 Month at read.cash which I became a one month user, obviously. Too late to realized. Lutang lang, Dzi? XD Okay, don't mind this one. 
So, today it's two months and a week. July 29, 2021 I achieved full 1 BCH. Time flies so fast, woooh. I'm so happy! I don't really expect to have this within the given period.
Thank you for the kindness, for the love, for the support and friendship you have given to me. ♡
I've met amazing people! People that give a big impact to my life, including this one person who is always there for me, who cries and laughs with me. I'm happy to know you even though it's just virtually. I love you, love. I learned a lot and continue learning here through reading articles by all of you pwera doon sa mga kulang sa aruga na pinaglihi sa sama ng loob. XD
Thank you readcash for these opportunities!
Like what I've said in my one month here, I didn't set goals unlike what other users. I don't want to pressure myself as I just want to enjoy. I'm not saying that setting goals was not enjoyable, it is. Especially when you achieved it. But in my case, as a lazy lady I did not set anything here on readcash. All I want is to have fun talking to different people from different places of the world! Of course, while earning! Haha. It's a bonus!
---
I'm so happy seeing this in my wallet! I've checked this at 4:00 am (my usual time to wake up, it's my body argh. Actually, most of the time is 3:00 am). I hid the balance of this wallet. Then, early this morning I visited my readcash account and I saw that Rusty greeted me good morning haha. So, some of it was sent to my readcash wallet. After seeing it, I immediately told my friend that I reached 1 BCH. I just want to share it with her and not to brag, I'm just so happy and I want to tell her. What makes me more happy is her reaction. How happy she was  for what I achieved. What a lovely friend! You'll soon achieve yours! :*
Aside from Rusty. Thank you to those who upvoting my articles and comments! Small or big, I appreciate it! Without it, I will not be able to achieve this 1 BCH!
Eight (8) wonderful sponsors!
Seeing all your avatar in my profile makes me motivated to write more. I'm serious. You guys/gals help this lazy lady to be motivated. Thank you for sponsoring me!
Wow. Last month I was able to publish 21 articles haha. Then this month was 23. XD Amazing hahaha. Chaar. I'm happy! Thank you for reading those articles of mine! :*
I am currently sponsoring 17 wonderful writers, last month I'm just sponsoring 8 fabulous writers and now, ta-daaaa. I love reading your articles, guys/gals! Happy to sponsor these writers! :)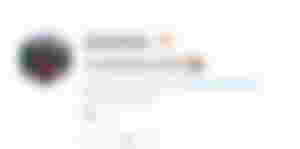 This one is fulfilling! It's cool for me. Though I'm not earning much here, I'm pleased to be in the top 10 tippers. Seeing the colored diamond badge beside my name is so cute haha. Sorry, I'm just so happy! I feel like I'm so generous though I'm not. Haha. I'm glad to give back to this community through upvoting other articles! 
Heeeey, hello 119! Thank you for subscribing to this nonsense writer. 
Sorry for so many "thank you" in this article. Huhu. I'm just thankful to all of you and to read.cash!
---
dziefem's note:
Stay away from those toxic people. Have a healthy life and heart.

Know your limitations but don't limit yourself on achieving your goals. ♡