A grateful heart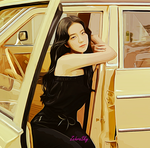 July is a blessed month for me and it is just only starting. I feel kind of shocked how many orders I have been receiving.
More than that, I am shocked that people seem to like the product they received. In this month, I have already received 10 orders. Amazing, right?
Today I want to share the orders I got from word of mouth, Facebook Marketplace, and Shopee.
First order I finished this month is this crochet dog clothes for my sister's best friend's dog.
I used milk cotton for this project so that Beau (the dog) will not be irritated with the texture.
Ate C (the owner) requested the belly to be exposed since Beau gets frustrated when the clothes touches his belly.
I sold this for P300 only because I know her. If this is custom for strangers, I will probably sell it for P400 since it is a big size.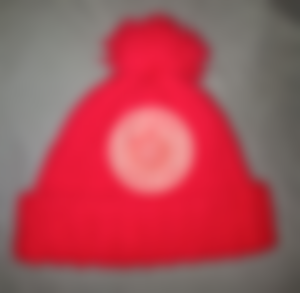 Next is a red beanie. It is another order of Ate C. She ordered this for her younger brother. I also used milk cotton for this one.
I sold this for only P200 since she is always supporting my business. I would sell this for P250 for babies and increase the price from there. If you have babies and wants to have some handmade item for them, you can always send me a message on my Facebook page, Sky Yarns.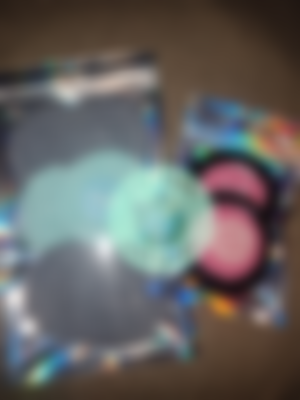 Next are these 4 orders of headset covers. 3 of these are for my sister's coworkers. And the black and pink one is from a Shopee order.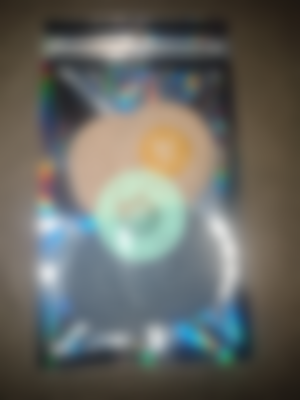 These two headset covers are for my sister. She wanted new colors since she got tired of using the same ones she has been using.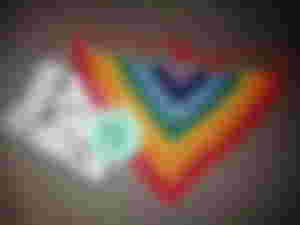 I also received another order for my raonbow bandana in Shopee. So far this is my most sold item in my shop on Shopee.
I was really excited since the notification for it is the first thing I saw when I woke up.
Today is actually the pick up day for this item.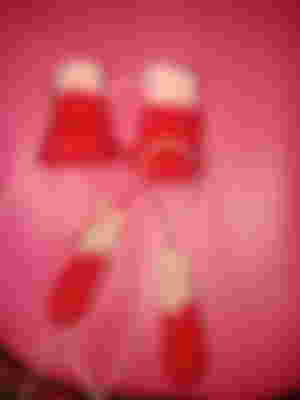 Lastly I received an order for an amigurumi keychain. I am still not done although I am almost done with it.
The picture I attached here was taken last night when I started working on the project. I don't want to attach the finished product yet since I want it to be a surprise.
This is an order of one of my best friends which is why I am taking my time doing it. After all, I do not want her to be disappointed.
You can try guessing which character this amigurumi is based on. Maybe if you get it right, I will give some reward for the first one who gets it right.
A customer on Facebook marketplace sends a picture of the item he wants to get. I did my best to replicate it but I also added my own eelments to it.
There was some arguments and issues about free handing a designer's crochet project in the crochet community so I do not want to be a part of that drama.
Anyway, this customer already messaged me before and a time and date was set for meet up but when the day came, he went radio silent on me.
Then last night he messaged me. And he says he is placing an order for supposedly 5 of that combination headset covers, plus 5 solid colors. He wanted it to be sold fo P50 per set.
I turned that down real quick because the combination he wants use yarns and that is a custom order.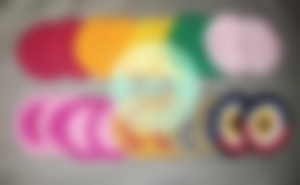 I agreed to let him have one of the sunflower combination for P50 per set since it looks like he wants to be a reseller so I would let him check the quality of the item.
But as I said, I m not yet sure since it looks like he wants to just get the sunflower combination one for P50 then he will get more in the future of he likes it.
If it turns out that he just wants to get one order of the sunflower combination, then I will decline since that design is something that is already cheap when priced at my P90 selling price.
I only agreed to bring it down to P50 under the assumption that he will get 10 headset covers.
If he also stops answering my chats now that I am done, I will probably block him. After all, this person is claiming he wants to resell but does not have the capital for it. How is he planning to pay for my products?
But I still prepared the items just in case.
Update: As I was writing this article, the buyer replied to the image I sent and confirmed the total amount which is P500. So it is a deal. Tomorrow is when he will pick up the item. Yey, Ithis means that once I finished the migurumi keuchain, I would have enough for psychiatric consultation or 2 sessions of psychotherapy.
P500 will be a great help to me since I have no money for therapy, and psychiatric consultations as of now. I am slowly saving up for it.
If you want to support or help me out, I would appreciate a like or follow to my shop:
Page: https://www.facebook.com/zehrasky.yarns
Online Shop: https://shopee.ph/zehrasky.yarns
You can also send me a message in either of these links if you want a custom item like a baby costume, a BT21 bucket hat or amigurumi, etc. We can discuss it and I can tell you if I can do what you want or help refer you to other crocheters who will be able to give you the product you want.
---
---
Thank you for reading this article!
If you want to read some more articles of mine, I have monthly summaries here:
December 2021 Articles Summary
November 2021 Articles Summary
September 2021 Articles Summary