Ten Simple Tips To Succeed As A Writer On read.cash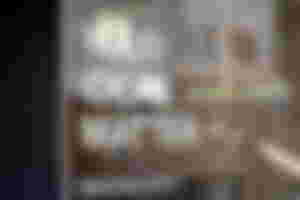 I noticed recently two of my articles on Medium are enjoying hundreds of views daily.
These articles are monthly reports of the tips and rewards from read.cash and noise.cash, but did not contain information for newcomers to understand how to use these websites.
I've also experienced a surge in affiliates on both websites, since I decided using my referral link would track the actual progress, and, to be honest, perhaps would bring some referral income at a later stage.
I can't tell this income will be realized, since my referrals so far have produced nothing significant, but perhaps there is hope as numbers increase.
With this article, I hope with these ten simple tips, beginners will begin to understand this platform.

Welcome, welcome, welcome!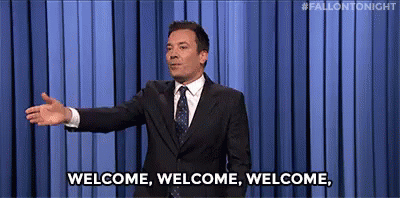 With this article, I'm not giving a precise guide on what to do, but a few pointers I consider important to beginners.
Read.cash and noise.cash are two platforms using Bitcoin Cash for payments.
Simon is the developer that created both, and with the financial support of Marc De Mesel, these websites are paying the content of users in BCH tips.
Nobody can guarantee success, but your actions.


Read.cash will send a few notifications in the beginning, with links to posts you should read since they will contain useful information. Don't skip these messages. If you are a beginner and did that, visit again the notifications bell and move back to the beginning.
Some posts that will certainly help a beginner are:
The links the account @Read.Cash sends to beginners in the notifications contain 99% of what is required. The rest is just logic.

Read.cash creates a Bitcoin Cash wallet for you, the moment you signup to the website. Write down all the details as you will 100% going to need them. If you lose the passphrase, your funds will become unaccessible.
Your wallet details will contain:
A Public Address: This is the identity of your wallet. Consider it similar to the account number in your bank. It is the identity other users see and can interact with by sending funds to this account. The tips you receive on read.cash will be deposited in your wallet. You don't need to write down the public address.

A PassPhrase (or Seed phrase, or secret phrase): This phrase is your password to your wallet. It is a combination of words that unlock your wallet, and the only one with access to this combination is the user. You definitely need to write down the passphrase (more info: Back up your seed words).

A Derivation Path: Write this down as well, together with the passphrase. No need to research the technical aspect of cryptocurrencies at this phase.

Plagiarism is a shameful act and most times easy to track.
Perhaps a beginner in read.cash will think with plagiarism they can achieve high earnings without effort, and being anonymous will have no repercussions.
Well, it is not like that at all. You have a 0% chance to succeed at read.cash if you violate the trust of this community and your potential audience.
Try to cheat, the readers will block and report you.
Plagiarism is harmful to a platform and has previously destroyed forums and websites. Moreover, it is illegal everywhere, so just don't do that.
You all have experiences and knowledge about something others would love to learn about. Be useful and create unique content at read.cash. If you do so, you will start having many followers and eventually tips. If your content is useful to others, it will attract more views.
Content creators can of course republish their work on read.cash. However, as with any other platform, the best course of action is to publish content originally at read.cash and perhaps then republish in other platforms like Medium, or Hive.
Quoting is not plagiarism but needs to reference the original source, and use the quote function of read.cash.
I use quotes like this, adding the source at the end (source)
However, this doesn't mean a user can simply copy-paste a whole passage from a book and reference the source. Be reasonable and don't try to find edges.

This is about the images we use. Anything that is copyrighted must be avoided. It is difficult to tell if an image is copyrighted or not, but if we use such images, it creates problems for us and to the platforms we use.
There are platforms like Unsplash, Pixabay, and more, that offer images we can use under the Creative Commons license. Most of us use them. It is also difficult to find if a logo of a cryptocurrency is copyrighted or not.
For example, did you know the Ethereum logo can only be used after acquiring permission from the Ethereum foundation? This is how copyright works. What is not on the public domain should be considered copyrighted, and better avoid using such material.
Read more here: Copyright Tips For Content Creators - What To Avoid

I have read how in similar guides about Hive or Medium, authors suggest tagging other users in your articles or comment as much as possible on the work of other authors. This is terrible advice since all these "guides" don't explain how tagging or commenting can have reverse effects from what was expected.
Some writers resort to tagging others without a reason and proceed with commenting in all articles of top writers without even reading the content.
In read.cash the option to mark a comment as spam is simple and only takes a second to do so. You don't want to be marked as a spammer!
However, if you take the time to read a post that caught your attention and write a useful or thankful comment, you can try always to bring something extra, a little more information that will make the dialogue interesting to read.
Simply don't waste anyone's time.
You don't have to write a comment, just to catch the attention of someone else. Doing that, or trying to push other authors to read your content, and follow you, will almost always be met with a negative reaction.
Writers have limited time.
Consider that some are taking 6-8 hours daily to write one quality article.
Having someone appear in comments and spamming a link to their article without any relation to their content is not nice. Although, it is different if this is a link related to the content.


(source)
It is not necessary to tip, but it is a contribution to the community with a meaningful approach, by reading other authors and tipping back some BCH from those the site rewards us.
We can tip others, but we may also decide not to tip anything and only bring content to the platform. Just the quality of content and the importance of the message some writers send is enough and nothing else is required.

(source)
Some users are just writing content and have no time to read anything else. Time doesn't allow it.
Sharing part of our rewards is boosting the confidence of content creators, though.
Giving some tips to others increases the culture of voluntary tips and donations. It is part of this platform and could be utilized as a voluntary choice.

Using the boost option will give you more visibility since it will bring your articles to the top of the page. This visibility will also attract more subscribers (followers).
As writers, we want a dedicated follower-base, and we can achieve this faster by giving a small boost to your work. Consider it like advertising a website and having it presented higher at google search results.

Start boosting small ($0.30-$1) and when you have written a "masterpiece" you can advertise it with a higher boost rate.
The more you boost, the better the results.
You will reach higher numbers of followers faster than others and cover the gap of being a beginner with those of us that use read.cash for months or even years.

I am also promoting my articles on Twitter, noise.cash, and Reddit, with related tags and submitting them to the correct subreddits. Social media boost views and can be a free advertisement.

You probably have seen an overwhelming number of articles on the topic of cryptocurrency. Bitcoin, Bitcoin Cash, and more cryptocurrencies, blockchain platforms, and games are some topics that are usually writers discuss at read.cash.
Read.cash is not a crypto-exclusive platform, though. There are plenty of communities and you can write just about anything.
You don't need to publish your content in any community either. Your followers will get notified every time you publish.
There are articles about any topic one can imagine.
Bring unique content, and a magical $1000 tip could land on your article directly from Marc De Mesel!

(source)
Even if this doesn't happen, the automated tipping system will find your content, evaluate it, and start tipping you. It may take some time, but if you follow these steps, it is almost guaranteed your articles will start receiving tips.

These two apps will correct many mistakes.
I use the free version of Grammarly and ProWritingAid, and both these websites supported my work. I'm even considering paying for these services.
They are not perfect, though, and they can only fix spelling and some grammar mistakes. We have to review and edit our work before publishing it and always read it again after we publish. Editing is always recommended.
With this process, we can remove a lot of junk or unnecessary information. We want to keep the attention of the reader and not make them bored with irrelevant details.
I've found some of my previous articles doing a lot better months after publishing them and I even rewrite parts of them to make them more readable.
Non-native writers will have to take lessons to get better though. I did that in 2020 and still think that I could use more. There is also this guy on YouTube that has assisted me in writing better: ENGLISH with James.
I watch James's videos and take notes on an excel spreadsheet. James is a treasure:

Have a great time! You decided to become a writer, not because of the extra earnings in your free time but because you love doing this.
You know deep inside you like writing stories, essays and you always thought of writing a blog or even thought of becoming a journalist in a newspaper.
Even if you didn't know writing was for you, you still ended up doing that and feel you are getting better.
There are times when writers will quit, but most will do so after reaching a decent level, simply because they realize the road is not easy. It never was but you got to give it your best anyway.
You reached a stage that was way better than when you started. There is progress, so don't quit easily. The internet will soon be overwhelmed with another billion new users and in a few years, the metaverse will reach unimaginable size.
Consider your time, adjust your priorities, and in your free time keep writing if it fills you with joy and a feeling of accomplishment.
Treat read.cash as your blog, a space where you can freely express your thoughts and test your writing abilities. The tips are secondary, and should not be the purpose to start writing. I know, I wrote the article in terms of "online-earning" opportunities.
It can become such an opportunity but should not be the only motive.
Be a writer, first of all, a reader if you have time, and as a final piece of the puzzle consider the income element.

About two weeks ago I noticed in the stats page of read.cash the new users started rising significantly: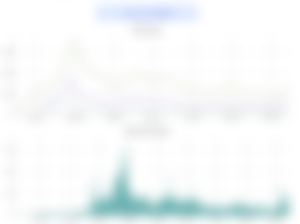 I can't tell how many arrived from my articles on Medium, but I hope I contributed to this wave.
After I inserted my referrals in both articles, I experience a surge of new affiliates, so probably I contributed at a small rate as well.
My total view count on Medium tripled the last few days after publishing the January read.cash report under the title How To EARN $800 Monthly With These TWO Platforms.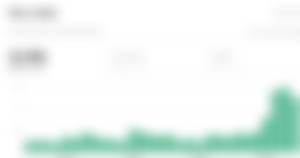 This was the October report, that only started rising in numbers about two weeks ago:
After republishing the January report, views on Medium skyrocketed and affiliates started increasing.
I used different titles when republishing these reports as it is the ideal one to onboard new people in read.cash and noise.cash.
Currently, I receive about 10 affiliates daily, both on read.cash and noise.cash.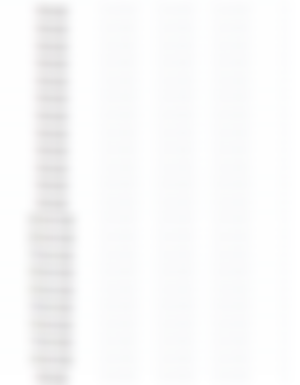 Hopefully, I managed to attract a few quality content creators, so the next step is educating them. With this guide, I hope all newcomers will find it easier with their read.cash onboarding process.

I have already made a noise.cash guide in the past (The Ultimate Guide to Noise.Cash! - The Bitcoin Cash Social Media Revolution), but some details have changed, and it is now outdated.
I will write a similar article for noise.cash beginners tomorrow, since affiliates are increasing there as well and I feel obliged to explain the changes and what to expect from noise.cash as well.
Both platforms deserve promotion and I was aiming to attract Medium users for months, with many guides (as Meet Read Cash: A Crypto-Platform for Freelance Writers) I published on Medium in the past.
I had the expectation reports would be a better approach, yet the first report I republished on Medium took some months to begin trending.
Now that new people on read.cash followed my affiliate link, and many more are joining read.cash I thought that directing them with a correct approach was necessary.
I love to see numbers increasing, but the quality is equally important as quantity.
Welcome to read.cash, have a pleasant stay!

Cover Photo: by Mika Baumeister on Unsplash (modified)
---
Related Content:
---
Follow me on:
● ReadCash ● NoiseCash  ● Medium ● Hive ● Steemit   ●Vocal ● Minds ● Twitter ● LinkedIn ●Reddit ● email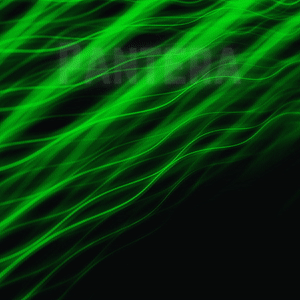 Don't forget to Subscribe and Like if you enjoyed this article!