No, I will not stop telling people "BCH is Bitcoin."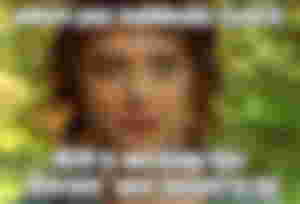 And why not!?
The answer is quite simple.
BTC might have more cumulative proof of work, but BTC is not a valid Bitcoin chain.
Bitcoin has always had consensus rules which must be valid in order for the chain to be valid, no matter how much work proof it has.
You can change the consensus rules to print 1000 BTC per block forever, and miners might mine the shit out of your fork, thinking to get rich, but it will never be "bitcoin" because the chain just isn't valid. Even if it's the "longest."
So, first, the chain must adhere to the validity rules for being Bitcoin, and then, if there are competing chains within that rule set, the longest chain with the most cumulative work "is Bitcoin."
This isn't something that I just made up to try to win an argument. The system has always been like this. There was never a time where "longest chain wins" irrespective of rules. Ever. First a block has to be valid; then, if there are two competing chains of valid blocks, the chain with the most work is the winning chain. Bitcoin always worked like this.
This leads to an important conclusion:
* The proof of work is objective, but
* The rule set is subjective, and what's more,
* The rule set supersedes the proof of work!
Therefore, the rules in force on my node tell me that the longest Bitcoin branch with the most work is the branch known as BCH: this is the chain which implements rules that are consistent with the project goals of low-cost, cashlike, casual transactions between any two willing parties with no need for a financial middleman, where the transaction that is seen first by the network is considered valid, and later attempts to double-spend are rejected, even if they pay a higher fee.
The BTC branch may have more work, but its rules do not implement a system consistent with Bitcoin: a Peer-to-Peer Electronic Cash System, and therefore is not considered "valid Bitcoin" by my node, or thousands of others for that matter. The BTC branch is only considered "valid" by nodes which failed to follow the 2017 Bitcoin block size upgrade -- a hard fork upgrade to the consensus rules consistent with the original project goals and in fact proposed and planned by the project's creator, Satoshi Nakamoto.
But so many people disagree with you! Can't we just go along to get along?
I fully concede that my opinion is the minority opinion and some people would like me to change my point of view in order to "get along." Too bad. "Getting along" is of no importance to me. There was a time in human history when the "minority opinion" was that the Earth was round, that it was older than 6000 years, and that it circled around the Sun. How silly it seems now to believe otherwise!
Likewise, some people think that Bitcoin is a system that rejects cashlike usecases, which demands a financial middleman to make casual transactions, and where the later higher-paying version of a transaction is the valid version of that transaction. One day this will be understood to be as ludicrous as holding a pre-Copernican view of the Universe.
BCH is Bitcoin: A Peer-to-Peer Electronic Cash System.
BTC... isn't.