The end of reminisce
Date: April 26, 2022
Author: JustMaryel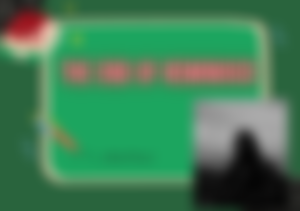 I've done this high school never have I ever for three series (part 1, part 2 and part 3) I did it because I love to reminisce my high school memories were I truly express and experience what high school life is but moreover my experiences happen during my grade 8 level that I could say the best high school year I've experience co'z the following year still enjoy but it is more on academic curious because I'm at the first section for the successive years. Vividly, I pledge my teacher advisor of first section to ask his permission that I will be attending at the last section where my grade 8 classmates are all there and also I know want to be at first section because I don't know one of them like I am a outcast co'z they are all classmates since previous years but his never agree which I am force to be on the first section. I have this perspective that when I am at the last section I have less expectations and more enjoyment. By the way, the advantage of being in the first section during grouping is that all I need to do is to contribute materials considering that they all possess intelligence and talents. During yells and performances they easily cope up with something.
Back to the topic, I decided to cut it into part four for me to answer all the never have I ever questions. Without further ado, lemme start😊…
---
I have. I've previously been on the softball team during those years of playing. I always reached the provincial level. For two years my original team has been intacted to participate in the provincial but following years we just two or three from my team that the winning team wants to adopt. We won at the municipal level but never at the provincial level.
Never have and also never been on any field trips since elementary. I really desire to join a field trip but I never have a chance due to lack of money. I think I was at elementary level when we we're having a field trip at the zoo. I am so excited to join but when I told my parents they said " it is too risky to be on that" but I know the real reason is that we cannot afford the expenses which I understand because we are not living with a silver or gold spoon in our mouth. The cost needed to be equivalent to kilos of rice.
I never have because it sounds like bullying and I never bully someone because I hate bullying.
Apparently, I never thought I had a crush on him. Oh, I remember during valentines we are compulsory to write a letter and distribute it during that today. As much as possible I sugarcoat words into friendly one to avoid confusion. I never send a love note but we send paper back and forth like we were texting and it is such an overwhelming feeling.
Thanks a lot my dearest sponsors❣️
---
Recent Articles:
Previous Articles:
Lead image is mine edited in Canva.