$2000 worth of Airdrop: Unexpectedly Won
Date: March 22, 2022
Author: JustMaryel
This is beyond my expectation. I don't how to handle the raging emotions within as God answer my prayed not jud answer but more than what I prayed. My happiness is overflowing like I am literally shaking writing this one and I am running out words to put my nine clouds momentum. By the way, yesterday I was so broke, cashing out all my Bitcoin Cash I had in my wallet due to the dip in the market , thinking the value breaks my heart but I couldn't do anything or have an option because we are running out of stock, especially rice. To conquer the sadness I just put in my mind "they are the reason why I grind and grind everyday". I am not sad about cashing out to restore either. I am sad because the market is still in a dip where I just converted a small amount.
God really do something that I never imagine because since the beginning I always looking forward to achieve and reach my first ever 1BCH but it is also delay due to monthly expenses where I shoulder to lessen Mama's burden and for emergency bills which lately it happen twice and good thing I still have Bitcoin Cash  enough to pay. My desperation leads me to participate in any kind of airdrop in twitter aiming to be one of the lucky people to be chosen but months of joining I never have any luck to be a winner which I decided to stop airdropping and abandon my twitter.
Prior to this month, there was a small voice whispering ang encouraging me to come back to twitter , especially airdropping, where I never hesitate to come back with so much determination and patience. Days to weeks still I haven't received nor win any airdrops in twitter not until today. Imagine God really moves to those who wait patiently until it's our to claim called "time perfect". Upon reading, my tears rapidly fell not because of sadness but because of too much happiness co'z who wouldn't win airdrops worth of $2000 Bitcoin Cash direct to my Bitcoin Cash wallet. This is a dream fulfilling and more than fulfilled because I only asked God 1BCH but He gave me more than what I ask. Until now the blessing is haven't sinked in my mind. I really thank God for this huge blessing that He give to me. Staring the amount, my mind filled with the hope that it was true having that amount. I put it here because some will just read at the end part. Anyway half of $2000 will be put at holding to use for capital investment and $1000 will be used buying those needed things.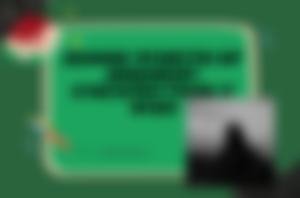 ---
$1000 will be allocated to the following:
In a previous article I mentioned that I am planning to buy a laptop even though I had one because my current laptop is just a second hand with deficits. I brought my Samsung laptop at the very lowest price considering the battery deficits and all because I badly needed to have one for my online class activity where it needs to be done on a laptop or computer with all the required instruction that is hard to do on a phone alone. My brand plan is an Acer because I think my budget will fit and my old one will be used for printing. Budget is worth $450.
Buy a Printing Machine together with link and coupon bonds
This printing machine will become my small business as I've noticed our neighbor had this business but it is quite pricey. I want this small business because I want to help those students by offering document printing at low price. Also, it will be most beneficial for my studies. My budget is only $200 for everything.
I honor God for all the blessings I've received as He is the owner of it. This could not have happened without his manifestations and this 10% is not too much for this huge blessing. Some may think that 10% can be used for something. I always keep in mind that God will bless those who give.
Bring the whole tithe into the storehouse, that there may be food in my house. Test me in this," says the LORD Almighty, "and see if I will not throw open the floodgates of heaven and pour out so much blessing that you will not have room enough for it. (Malachi 3:10)
Buy necessities enough for 2 months
Two sacks of rice, hygiene supplies, kitchen supplies, goodies and goods. Storing necessities can help me to save my earnings and to lessen my worries of running out of stock. We can save if we have a supply.
Everything is possible with God. All we need is to wait and do our best to make it happen. Again this $2000 airdrop is a blessing and a declaration. It is overwhelming to plan what to do with it. Hopefully, by God willing I could achieve that amount and all the mentioned above will make it happen.
Thanks a lot❣️
@Probinsyana thank you kabit for your sponsorship.
---
This prompt was initiated by a friend of mine @MoonTrader, simple rules are as follows:
What would you do if you Won an Airdrop on Twitter? (Any Amount)

Write a prompt where you win in an Airdrop, Contest or a Challenge.

More than 4 minutes Reading Time

Submit to the Community "Read Cash Writings"

No Deadline of Submission
---
Recent Article: 
Lead image is mine.