My Pleasure to Meet You
Date: March 21, 2022
Author: JustMaryel
These past few days I was really curious about the total users of read.cash because I only thought there were just about two to five thousand users and imagining the number and the people I interacted with I could say it didn't reach 1%. To answer my curiosity, I went to read.cash stats and shocks. We are 87,862 users in total. 87,862 who have created an account since the beginning of read.cash launching way back in October 2019. Also maybe it reached that number because some users created not just one account but more than twice or thrice until they have a stable account which existed today. Some users are no longer active, especially some old users. Nevertheless, thousands of users is not a joke and imagine everyday thousands of articles have been published excluding those short posts.
Thousands of users coming from different countries, different religions, different perspectives and more differences but respect bind us into one which this community becomes a healthy one where users consider this as home and co-user as family. By thinking, it will be amazing if all the users will meet not physically, maybe virtuality is an amazing and unforgettable experience. Maybe it might happen one day through a webinar . Surely I'll grab that wonderful opportunity. For now, let me share those virtual people slash users whom I am excited to meet and has this nerve breaking effect on me.
---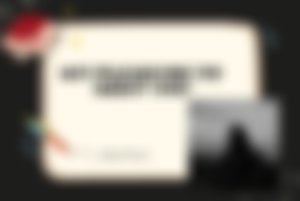 Ate @FarmGirl, the user who built back my confidence in the midst of giving up for being my first sponsor. I always called her a generous and very Ate. I want to hear her voice giving advice and experiences in life, especially their story of Kuya Farm Boy that makes me giggle all the time. Ate @Bloghound the most generous person who supports every user. her logo is also present. We can be partners in your desired business and classmates in dancing😉. Ate @Jane the multitasker and hard working user. I want to know how she could handle her time management despite having overloaded tasks from the real world into the crypto world.
Mareng @Ruffa The girl who is very talkative and witty but very shy in person. Mare, even if you're shy I still want to meet you even if we are just starting the whole time or maybe I will just bring a bottle of beverage to get you drunk, hahaha. Mars @BCH_LOVER is a full-time mother who did her best to fight her read.cash journey. In spite of the busyness she still manages to learn about crypto which she gladly shares with. Mars if we meet, bring Adams with you.
Kuya @ARTicLEE I've known as a traveler and health conscious where you always do your jog every morning with your amazing photography skill. I even told you about one of your travels, sama ako kahit sa luggage lang hahaha from that moment I felt I was in that place while reading your works. Prof @meitanteikudo I am really curious about your wattpad username since the day you mentioned you're an wattpad author. Binubuhay mo katawang wattpadian ko prof every story series.
There are still a lot of users from the Philippines that I am close with that I want to meet in person but I cannot mention you all but I love you😘.
Users from other countries…
Firsty, Sir @MarcDeMesel to personally extend my gratitude for his generosity for funding this platform. I think all the users here want to meet him even by virtual. Sir @PVMihalache who has deep knowledge in crypto. I want to learn the crypto thing but not that too deep but the basic one that my mind can handle and is absurd with. Together with Sir/Ma'am @Pantera (what should I address you), the mysterious user behind all the crypto articles. These two users are really marvellous in crypto with so much knowledge with it.
The kind hearted devil @Lucifer01 , I shouldn't miss the chance to meet you to thank you for helping those who are in need. Also, kuya @TengoLoTodo who is missing this week. Lastly, our friend Rusty even if you're a  robot.
Haappy to see you in sponsors block❣️
---
Recent Articles:
Lead image taken by me.