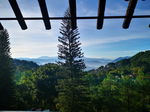 August 6, 2021
 Thank you, Lord, for a good rest and waking up full of spirit! 😊 🙏😇
Wakey, wakey, eggs, and bakey read.cash world! 🌍💵
Good morning, good day awesome people!!! 🤗
Energy, go, fighting!! 💪💪💪
I woke up early to wash clothes today but unfortunately, there's no more water in the faucet so I need to wait for the next schedule. 👖 👚 Mars @crazybeautifulfurmom please lend me your dryer, oh please, please 🙏😅 Mr. Sun will you come out from your hiding place. Aren't you tired of hiding behind the clouds?? ☀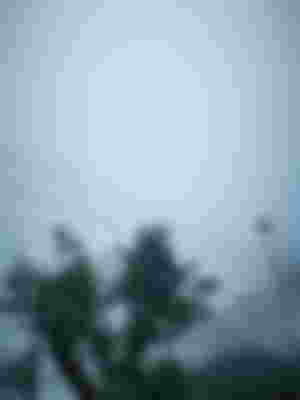 I cook breakfast, as usual, my kids can't get over the beef samgyeopsal yesterday and when I woke up my second child is cooking the pork samgyeopsal already hahaha😂. My second child is 12 years old and so when he wakes up at 5 am he would normally cook food for himself or prepare food for his younger sibling. He can do simple cooking like fried eggs, hotdog, samgyeopsal (That's easy, it's like frying strips of bacon. We just call it samgyeopsal like Koreans hahaha🥓😅) just avoid the splatter when oil accumulates. Makes toasted bread in a pan bread, or pancake🥞 . He would also cook hot pot ramyun/ramen with all of the mixed balls he can find in the refrigerator (crab sticks, crab balls, chicken balls, sea urchin bun, and the like). I just don't let him do the dishes because it's cold in our location and he easily catches a cold when his body feels cold. You would hear him sneezing or coughing.🤧
I feed Sofia 🐶 as well, our adult but little furbaby. I let her rest and play with her for a while and do a message and exercise her hind legs (from my previous post, I mentioned about her hind legs being weak)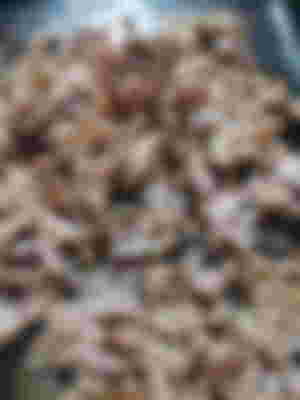 After breakfast, we do some cleaning and fixing in the house, check the clothes if it is ready to be folded. We have a small house so can you just imagine it full of clothes hanging everywhere. Since the sun is too shy to come out, we have no choice but to hang these clothes. It seems we are selling clothes (para kaming my ukay-ukay na tinda sa bahay, napapaisip tuloy ako minsan na ibenta nga wahahhaha), we can't let all those dirty clothes just pile up in the laundry basket. Three weeks of non-stop rain has become a burden but all we can do is to bear with it. Good thing though, according to the news the other typhoon just left the country so we're hoping and praying that we'll have better weather in the coming days.😊🙏
The kids will be in their room playing 😅 since they are not allowed outside and besides it's raining. ☔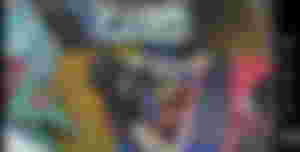 When lunch is over, I post and interact in noise for a while and check my read.cash too. Though I check them from time to time while resting. In the afternoon I would contemplate and reflect on what to write next or what topic to compose. Sometimes I think my mind is fighting hahaha🤣…. Whichever part of my mind wins, then that will be the winning piece for my article today. Is your busy brain at times fighting too? Or always?? Hahhaha😂
We will have dinner around 6 pm or 7 pm. We'll have a few minutes of chitchat and chismis🤭🤫😅 with their dad. Then later, I ask the kids to sleep at 10 am then I'll have a bed weather.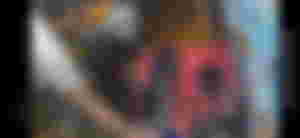 That's all for now lovely people and friends, thank you for your time! Happy read!
Perhaps you can also share how your usual or normal day would go. You can comment it down.
God bless us all. 😇🙏
All photos are mine
===== ===== ====== ===== ===== =====
My Previous Articles
11. https://read.cash/@Jaytee/places-i-want-to-see-in-south-korea-bdc2776c
10. https://read.cash/@Jaytee/random-foods-that-i-cook-for-my-family-part-4-e30b2af9
9. https://read.cash/@Jaytee/random-thoughts-of-a-newbie-9815076e
8. https://read.cash/@Jaytee/having-a-problem-in-organizing-your-stuff-in-the-kitchen-or-home-7033f3f5
7. https://read.cash/@Jaytee/random-foods-that-i-cook-for-my-family-part-3-58a998f8
6.  https://read.cash/@Jaytee/random-foods-that-i-cook-for-my-family-part-2-57d01fc0 
5. https://read.cash/@Jaytee/random-foods-that-i-cook-for-my-family-part-1-ffdba01d
4. https://read.cash/@Jaytee/this-ip-camera-is-hi-tech-4e564665
3. https://read.cash/@Jaytee/my-sulit-budol-finds-power-outage-no-problem-3836fa51
2. https://read.cash/@Jaytee/what-kind-of-foods-are-you-cooking-preparing-or-eating-today-1607c42a
1. https://read.cash/@Jaytee/coffee-lover-or-not-this-espresso-machine-will-definitely-change-your-mind-48b965a5
Thank you to these gorgeous and benevolent sponsors of mine! Do check out their awesome articles as well.🥰🤩