Thoughts influence our mood
04/05/2022
---
A rainy Tuesday right now. Got an hour of rest after coming home from work. How's your Tuesday, so far?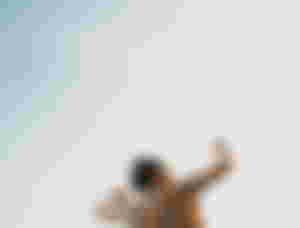 It's almost three days since I last visited here. To be honest, I am still in the rocks about topic to write, but I am testing my brain, if I can still squeeze something from it, even after a long day. LOL
Let's talk about mood. What's your mood right now?
Usually, when it's rainy like this, my mood becomes gloomy. I mean, intentionally gloomy. I think about imaginary heartbreaks, and tragic stories I can put into writing. And that's even accompanied by a suitable song like this one.
And in other times, I just want to be in a good mood. Hashtag good vibes only. This helps me a lot, especially on days when nothing seems right. The thinking that life happens even when I don't do anything about it. There are just some things I can't control, and so I don't stress about setbacks that much, unlike before.
I must say I have improved now, and continuously improving. Whenever something I don't like happens, I don't let it eat my mood. I still tell myself positive things, in order to lift my spirit. If others heard my thoughts, they might think weirdly of me. I often say these things in my head:
I can do it. I got this. I will achieve this with flying colors.
I am happy today, and I will not let negativities spoil that.
I am having fun! Really, it's so fun doing this! (I use this more often, especially when doing things I am not fond of, or hate).
This will end soon. A good news is coming after this.
I am full of energy today! Lots of energy, unlimited energy!
---
Do you do this, too? It's effective to me, so I hope it'd be helpful for you, as well. It's not that bad to fill put mind with positive affirmations, as long as it does not get to the point of toxic positivity (which is actually harmful to mental health). I make sure to still deal with negative emotions when necessary, and not just ignore them, as it's also good for my mental health. Again, the key is balance. Don't overdo it.
It's not a hidden factor that thinking influences our mood. When we think of negative things, we tend to gravitate towards a grumpy mood, and even affect people around us. On the other hand, when we try to look at the good things, it makes us appreciate even the small things, and improves our mood overall.
I read somewhere years ago that our thoughts dominates our emotions, and not the other way around. Just a simple statement worth pondering about. Any thoughts about this?
Everyone indeed looks better when smiling. That includes me, of course. (Walang aangal). When I start to think of the reasons of my joy, it really boosts my mood. Personally, my outlets are music, my favorite people, and reading. I have shared about it in my previous article, as far as I can remember.
I know it ain't just me. I get that bit of an instinct of a mild foreshadowing of a bad mood. There are certain times when I can predict that something I don't like is about to happen. For example, hearing some unfortunate news that I know may affect me soon. When situations like this come, I can already feel the bad mood arriving, and before it does, I prevent it from overwhelming me by taking deep breaths, assuring myself with only the good outcomes, and reminding myself to not worry nor be upset anymore about something I don't even have control over.
Most of the times, worrying about something does not solve a problem, and even worsens it. Admit it or not, there are some situations where we just have to sit back and relax, and let it be gone on its own. I know I can be an overthinking potato most of the times.
---
Eight o' clock in the evening, let me share about my mood as of this moment. Right now, the rain's still pouring, and lots of stories have been trying to pop out of my mind, but I can't finish them all. I am full with the dinner I just had, and I am just looking back on the day that was spent.
Was it productive? I can say it is, though not a hundred percent maybe, because I still missed some platforms I should be working in aside from my main job.
Was it fun? I think so, except for the fact that it was rainy whole day, but the aircon is still boasting its powers, as if it's winter season in the office. I am not that busy today, which also meant frequent sleepy moments, but my imagination helped me get by those moments. I love the current schedule we have because of the incoming holidays, so I really have nothing more bad to say. It's an hour earlier than the usual end of the work day, and guess what? This temporary schedule is effective until next week!
If this rain continues until tonight, then that also means better sleep! Cold nights are perfect for cuddling my pillows, and my furry blanket! Speaking of this, I will be changing the sheets later.
My back hurts, even my hips, and my shoulders, from time to time. I had to stretch more frequently to relieve the pain and uncomfortable feeling. My colleague recommended me a massage therapist earlier. This is the sign to really prioritize taking care of the other parts of me. My body deserves a nice massage. I've been yearning for a massage since last year, but I could not get to focus on it. Hopefully, I can before April ends.
That means few days before my first anniversary on this platform! Yay, another reason for a good mood! I celebrating my first birthday in read.cash few days from now.
Thanks for reading, and I really hope everyone's in a good mood today. Until next time!
(Song recommendation today! Here We Go )

What do you think about this article? Show some love! Feel free to leave a like, comment, and share it to your friends! If you want to support me in a different way, be one of my sponsors! This user loves sponsors! 💯
Find me on Appics! (Username: Ellehcim)
Lead Image from Unsplash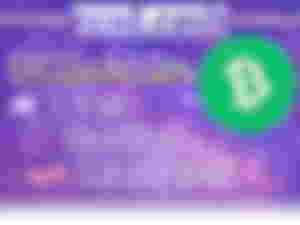 Enjoyed this article?
Earn Bitcoin Cash by sharing it!
Explain
...and you will also help the author collect more tips.