08|22|2021✨
What is up amazing people! It's a beautiful Sunday, isn't it? I hope you're doing great today.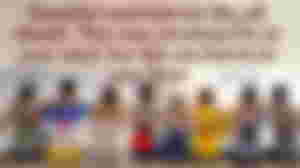 When we recall the old days that we passed with our old friends like college days or university days, we always would like to go back to the past to enjoy these days. Friends are like stories we often recall in our mind these golden days passed with them and often talked about these days. No one can wash these memories.
This is article is inspired by one of the fantastic writers here. This is initiated by ate @OfficialGamboaLikeUs. She published her latest article entitled "Iba't-ibang Uri Ng Mga Estudyante: Saan Ka Sakanila?"Click here for the link.
Check them out. Their articles are all worth your time to read. You will get to know them more and you'll surely learn a lot from them.
You ROCK! Saranghae 💗
---
And yessszzy, after reading her article, I recalled what I made before for my college classmates and decided to share it to you. It was written in Tagalog.
This was posted on my Facebook account 3 years ago and I was in 3rd year college that time. I copied and pasted everything here. No revision made. I mentioned their first name when its their time, to shine HAHA.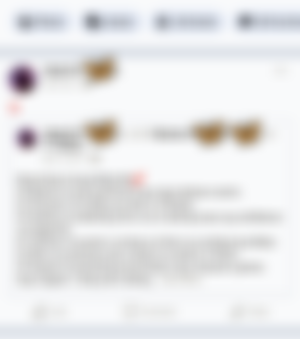 Si Roberto na gini-girlfriend ang mga kaklase namin.

Si Christian na iniibig ng sobra si Shailyn.

Si Godfrey na dakilang ama na at sobrang taas ng confidence sa pagkanta.

Si Janlinon na pastor sa klase at lihim na umiibig kay Edilyn.

Si Allan na pasaway pero mahal na mahal si Palme .

Si Paquito na ginawang kasintahan ang computer games kaya ngayon  isang ubo nalang.

Si Jumel na transferee at sis ko noon. Haha. At mahal na mahal si Rotchel ngayon.

Si Jhon² na poging gay at kumukumpleto sa galawang inabnormal sa klase.

Si Efren na girl scout sa klase. Kapag kayo'y may kailangan, si Efren ang maaasahan.

Si Feiljoven na malaki lahat ang meron sya. At minsan lang pumapasok pero pasado kasi "he always has always something to say" kahit late sya lage.

Si Johnloyd na nagbago pero loyal po ito. Tinuring kong bespren noon kaya bumabawi ngayon.

Si Kimberly na may lee jung sok. Ang ungoo ng buhay ko.

Si Aquarious na wagas kung magmahal. My sister sa ibang ina.

Si Charlene na habulin ng lalaki. Taga-kilay sa buong klase.

Si Glyness na biglang nagka-lovelife. Kaya pag ng-break kayo. Walang iyakan ha! Haha

Si Charilyn na bagets pero mature sumagot.

Si Palme na may sariling mundo sa klase minsan. Pero promise, maaasahan sa oras ng chikahan. Haha

Si Shailyn na sobrang tapang. Sya may naging ina pero mukha pang dalaga kesa sakin. Sexy parin.

Si Cristy na inaaway lage si boyfriend nya. Natural ang ganda.

Si Rotchel na "pino" man ang height pero sobrang taas ng IQ. Ang kyut nito pag nagalit na. Haha

Si Jee Marie na fashionista sa klase namin at magaling na photographer  din.

Si Angel na single mom pero proud na proud sa anak nya. Bilib ako sayo langga.

Si Widen na ate ko sana kaso parang ka-edad ko lang kung ka-jam na.

Si May na di parin tumataba pero ang lakas kumain.

Si Jay Ann na kakambal ni Mam Rolina. Beb kong maganda at honest.

Si Sheirley na mahal  parin Jhon². Sobrang sexy at artistahin.

Si Baby Jane na abnormal pero masarap kasama.

Si Nova na bby ko na ayaw mgpa-slim. Solid Jadine fan.

Si Edilyn na ngpabago ni Johnloyd at solid fan ng KN.

Si Lorraine na sexy noon pero biglang tumaba ngayon. Ate kong tagapayo.

Si Apple na mataba pero sobrang ganda parin.

Si Marycris na kain ng kain sa school. Haha. Pero ang galing nitong mag-twerk. Haha

Si Marilou na "uwian na" kapag sumagot sa tanong sa reporting.

At higit sa lahat

Si Jheah na...... HAHAHA! Kayo nang bahala humusga😘

#BSED-TLE3_Family
---
I can't believe myself writing this piece. I can't stop myself from laughing. Every line I wrote flashbacks all the great memories we had. The love teams mentioned above broke up before we graduated.
After I posted it in soc med, all of my classmates gave their reactions and comments. They all agreed on what was written about them. Oh myyyy, my eyes, it's about to cry. I missed them.
Lemmeee share some photos with them before I end this :)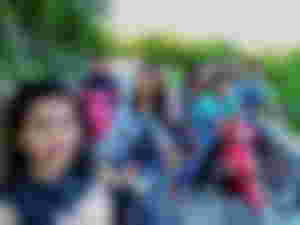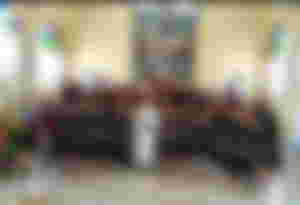 ---
How about you? Did you ever miss your batchmates?
Thank you for reading lovely read-friends! I appreciate your time reading my work. Thank you also for your constant support, your upvotes, and all. wavvyuu!

---
First image source: https://bulkquotesnow.com/reconnecting-old-friends-quotes/
The rest of the photos attached are mine.

This is it! Pancit! It's mah birthday!
https://read.cash/@BreadChamp/this-is-it-pancit-its-mah-birthday-b4b9458b
Roomie's Surprise for Me
https://read.cash/@BreadChamp/roomies-surprise-for-me-57dadf9d
I think I can't go home.
https://read.cash/@BreadChamp/i-think-i-cant-go-home-d80f23b5
WFH Creepy Experience
https://read.cash/@BreadChamp/wfh-creepy-experience-b2c5b096
Examining Myself
https://read.cash/@BreadChamp/examining-myself-249253bd
Oh Monday!
https://read.cash/@BreadChamp/oh-monday-da0a2d29
The Past.
https://read.cash/@BreadChamp/the-past-bc93054c
My Ex is My Cousin
https://read.cash/@BreadChamp/my-ex-is-my-cousin-d7fec8fe
My first boyfriend.
https://read.cash/@BreadChamp/my-first-boyfriend-b45294c1
We meet again.
https://read.cash/@BreadChamp/we-meet-again-d1a7210e