Prompt Accepted: My Pregnancy Journey With My Four Kids
Blog #196
March 24, 2022
My blog today is about the pregnancy journey of my four kids. Last night I was tagged by @Ayane-chan to participate in this prompt. After reading her article, I commented that my pregnancy journey with my youngest is what I will share but I change my mind since I feel like it's unfair if I only share about my pregnancy with my youngest. I have shared a glimpse of my pregnancy journey with my eldest and twins before, now I will share more of it and so too with my pregnancy of my youngest.
Normal Delivery / CS?
I had a normal delivery with my kids. Every time I was in the delivery room, what I had in my mind that time was to keep pushing until the baby came out, or else I would be delivering them via CS and that would cost much money. Thinking about the cost motivates me to deliver to my kids normally.
Father in the room?
No father in the room since it's a public hospital, no fathers are allowed inside, only the midwife, assistant nurse, and me.
Due date?
(8-20-11) - This was the expected due date of my eldest but my OB told me that it could be 7 days earlier or 7 days delayed.
(10-29-13) - This was the due date of my second pregnancy but in this pregnancy, I didn't know that I was carrying twins. Even the midwife can't tell that it was twins inside.
(2-12-16) - Last pregnancy's due date was February 12.
Birthdate?
My first pregnancy due date was August 20 but my eldest had been delivered on August 26. It was 6 days after the expected due date.
With my twins, I delivered them on August 20 and that was not supposed to be the expected date of giving them birth since I was 7 months pregnant at that time. That's why when they were born, they were admitted to the ICU for further observations.
My youngest birthdate was February 3. It's a little bit earlier than the expected due date.
First Pregnancy: I always feel like vomiting and whenever I smell the aroma of cooked corn, I threw up.
Second Pregnancy: The same with my first pregnancy, every morning as I was about to eat, I ended up not eating because when I smell the food like fish, I would throw up.
Third Pregnancy: I was not feeling any at this time. I was happy that it was not the same with my first two pregnancies. Having morning sickness was difficult because the food that I wanted to eat before would never be accepted with my stomach and I would just vomit it all.
Cravings?
First Pregnancy: I was craving a boiled egg and mangoes. Every time I eat, I always want to have boiled egg as my viand. There was one night when I had to disturb my brother because I wanted to eat mango. Glad that my brother was always there when I needed him.
Second Pregnancy: I always wanted to eat "balut" during my twin's pregnancy.
Third Pregnancy: I craved squid ink. It was one afternoon, when I passed by my grandmother's house, I saw her washing the squid. I was drooling seeing the squid and I'm thinking about the squid ink. When I went inside our house, I prayed so hard that my grandma would give me some of her cooked squids. I cried thinking that what if my grandma would not give me. After 30. minutes, I heard my nephew calling my name and I saw him holding a bowl with squid in it. I was so happy seeing it and after I received it, I ate immediately. Cravings satisfied!
Gender of the baby?
First Pregnancy: Many would say that my baby was a boy and they guessed it right. My first baby is a baby boy.
Second Pregnancy: Whenever I met someone on the road, sometimes they would say it's a boy and sometimes it's a girl. The grandparents of the twins had their betting that time. The grandfather thought it was a boy and the grandmother thought that it was a girl. No one knows even myself that I was carrying twins so when I gave birth, that's the time we knew that it was a baby boy and girl.
Third Pregnancy: Same with my first pregnancy, many would tell me that it was a boy and indeed it was.
Place of Birth?
First Pregnancy: I gave birth in one of the birthing center in Lapu-Lapu City. It was the birthing clinic that out neighbor had suggested.
Second and third Pregnancy: I gave birth in one of the known hospitals in Zamboanga del norte.
Hours of labor?
In my first deliver, my water broke at 7 AM but the pain that I was feeling that time was not intense that I was still able to sleep. At around 10:45 AM, I entered in the delivery room because the contractions was successive already. At exactly 11:49 AM, my eldest came out. Since I entered the delivery room, it took one hour before the baby come out.
Second delivery was the fastest delivery that I had. We went to the hospital at around 12:55 PM and the nurse was about to asked questions and weigh me but I told them that the baby was on the way, so they instantly put me in a wheelchair and brought me to the delivery room. As the nurse checked me to know my baby's movement, they told me not to give birth yet because they would wait for the doctor since it was a breech baby. But my baby girl came out on its own at exactly 1:00 PM and the doctor arrived a minute after my baby girl came out. I thought that I was done giving birth but I was shocked when the doctor told me that there's one more. After 10 minutes, the baby boy went out.
My third delivery was also fast. I was in put in the delivery room at 2: 15 PM and Adam came out at 2:23 PM.
Weight?
3.3 kg - My eldest weight when he came out.
1.9 kg - My twin girl's weight
1.7kg - My twin boy's weight
2.8 kg - Adam's weight when he was born.
Baby's Name?
My eldest name is Aeron Dave. His name was given by my stepmother because I asked for her suggestion since she is good at giving names.
For my twins, it's Alexander and Alexandrea. It was supposed to be Xander Kyle and Xandra Kylie as their aunts suggested but their grandmother opposed it saying it's too long for a baby's name. One word for each baby would be enough so that when they grow up, it would not be so hard for them to write their names. So we agreed to have Alexander and Alexandrea since I also want that their first letter of the name would start at Letter A.
Lastly, my youngest name is Adam Ezekiel. It was suggested by my close sister-in-law and I agreed to it since the first name started with the letter A. I don't know what's with the letter A but I find it cute knowing my kids had the same initials in their names. Sometimes I call them my A4 babies.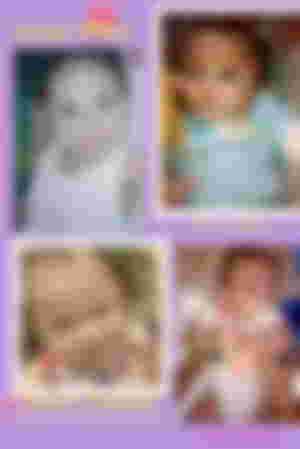 In this prompt, I was tagged by @Ayane-chan so today I also tag my friends who are also mommies already to try this prompt, @Cleophia2 , @Jay997 , @yhanne, @Chelle18 and @Jeansapphire39 .
Thank you so much to my dear sponsors who stays with me up to this moment. Thanks for your support and trust. I prayed and hope that God will bless you more.
To those who take time to read my articles, leave an upvote, comments, and likes on my published articles, a million thanks to all of you. This is me, 🧕BCH_LOVER 🧕once again. Thank you for your time today.
God bless and Keep safe you all!
Before leaving, please hit the 👍button. Thank you so much!
Enjoyed this article?
Earn Bitcoin Cash by sharing it!
Explain
...and you will also help the author collect more tips.