Factors Affecting A Positive Work Environment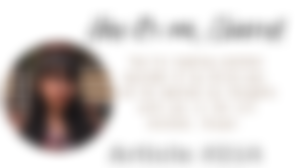 A positive workplace can greatly affect all employees. If you're in a company that believes in workplace wellness it makes a great positive impact between a job you really want and a job you don't want. A positive work environment is a gateway to success. Everyone can easily cope with all the negativities at work when work has a positive and healthy atmosphere. Healthy workplaces tend to have great factors that foster excellence, productivity, and camaraderie. Here are the factors of workplace wellness and a positive work atmosphere:
Positive Values
A positive workplace improves the workplace. It increases productivity and efficiency. It also enhances retention of the workforce, collaboration, and work performance. A positive workplace reduces stress to all employees. A positive workplace radiates differently and changes the world and people around them. Having positive values at work makes you stay motivated and work better with others.
Relaxed and Productive Atmosphere
Employees enjoy and stay at work when they feel appreciated, acknowledged, and rewarded. The work environment can greatly influence how employees feel about their job. It's very important to find a workplace that fosters a positive atmosphere and encourages you consistently. If you have a relaxed atmosphere, it can improve your happiness, increase your productivity, and can effectively motivate people that surround you.
Commitment to Excellence
Having a commitment to excellence at work is about seeing good things about everything. Employees tend to focus on bending their personality to fit in their workstation. They learn to respect the value of each aspect of their career and understand that being accomplished in the small things makes room for bigger opportunities. They commit themselves to trust that their hard work will generate profit. They are committed to thinking big and never being satisfied. Set higher goals.
Open and Honest Communication
Employees should communicate in a cards-on-the-table manner in solving difficulties and problems in a positive way. Everyone should respect each opinion and be open-minded to all ideas given through collaboration. Everyone should avoid nasty revenge games when given difficult feedback. Instead, they foresee and look forward to all the feedback as an opportunity for changes and growth.
Cooperation, Support, and Empowerment
Win-win attitudes are evidence of a positive and healthy work environment. Providing the people with the resource, authority, opportunity, and motivation to do their work, as well as holding them accountable for their actions, will make them happier and more proficient. Allowing them to take leadership of the results of their role in high impact and positive long-term effects for the company and its individuals. When companies can provide employees with enough support for individuals and professional growth, they also integrate them more closely into the company mission.
Sense of Humor
Laughter is really one of the best medicines. It's a contagious way to contagious way to spread extra joy around a room. Humor creates a happy atmosphere and a sense of perspective that can disperse tension and, in turn, protect us from stress at work and even benefit our health. People who participate in more conversational humor with other people can make them feel happier and have higher job satisfaction.
Compassion, Respect, and Understanding
Focusing on compassion at work really promotes healthy interpersonal relationships. Compassion lets us acknowledge and appreciate others wholeheartedly and work for the organizational benefits. Being compassionate it gives works by building trust, mutual connections, and reciprocation. Respect is one of the great factors for a healthy environment. It promotes teamwork and productivity. If everyone knows that they are valued for their abilities, qualities, and capabilities and that their role is important to their work's success. If they are being respected and valued it definitely promotes positive work where employees are loyal, fulfilled, and motivated to perform at their best for their company. Those who disrespect others are unprofessional and a great threat to the health of their company.
 These are some of the important factors of having a positive environment at work. Always remember that your work environment can greatly influence how you feel about your job!
---
Date Published: January 31, 2022
---
Rest assured that this article went through plagiarism detection for everyone's peace of mind. It is for the readers and users who take plagiarism as a big deal since they are working to improve the platform. The detection made will serve as my contribution to the said purpose. I am one of you, and I am starting it with my article.

If you have any hesitation and doubts, you can check it yourself through these plagiarism detectors I used.
---
Drop a direct message or comment on my:
---
---
The people you see below this text are my sponsors. I cannot mention them one by one. But if you are seeing your profile in my Sponsors Block, please know that I am beyond grateful and happy for having you all.
To my future sponsors, I will welcome you all with open arms. Click below!
---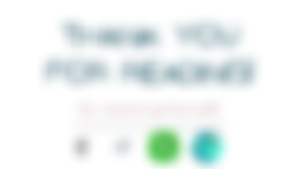 Enjoyed this article?
Earn Bitcoin Cash by sharing it!
Explain
...and you will also help the author collect more tips.