Weekly Diary: 3rd Week of January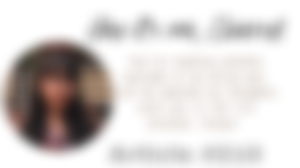 As you can see, I made some changes on my title. I changed it into "Weekly Diary" instead. I just found it cuter. Anyway, the third week of January was more of a normal daily routine.
---
January 15,
It was just a normal day for me. I kept on checking readcash and noisecash, and then look for something that I can do in my room. But when the afternoon came, I remember the Chinese Drama that I am watching on Youtube. I even downloaded some of the episodes so I could watch offline. After seeing the videos, I turned off my WiFi and started watching until 5:00 PM. That's my call time to stop. As usual, my night routine was for playing my Axie, writing an article, and working a few hours. That's how my day went.
January 16,
It started as a normal day too. I was working in the morning and checking my favorite sites. When my nephew woke up, I just bought some cupcake for his breakfast, but I was craving for the taste of burger. So, when my boyfriend came over, I asked him to accompany me to the market & buy the things needed to make a burger. I bought patties, buns, cheese, and added ham. I made my own burger at home and I was really satisfied!
In the afternoon, I had to take videos of myself for our school project. It was just a quick preparation because I memorized my script. The perks of always being the scriptwriter. I know the flow and what I need to say. The rest of the day was about finishing my weekly work. And it was a productive day for me.
January 17,
It was my Aunt's 60th birthday. A week before, she asked me to order balloons and decorations for her celebration. I ordered on my Shopee Account instead, so it would add to my purchases. I want to maintain the Platinum level. Anyway, after receiving the decorations, she told me her plans. But sadly, I wasn't there to help her decorate. It is because I needed to attend online classes.
The celebration was around 4-5 PM and I went there a bit late. The foods were a mix of pasta and rice meals. You can choose whether to eat for dinner, or just have some merienda for the afternoon. Since I am on a less-rice diet, I decided to eat Pancit, Salad, and Shanghai. I did not eat a lot, as I focused on singing on the karaoke they have rented.
After the birthday party, we went home and it was just my normal night routine. I had to sleep early because we need to accompany my Uncle to the hospital the next day.
January 18,
It was Tuesday again. The schedule of ENT (Ears, Nose, Throat) Doctor is only during Tuesday and Wednesday. My Uncle was told to bring his blood test, so we decided to accompany him again. But when we got there, the person in charge in the information desk told us that the doctor is under observation – because he had a close contact to a COVID positive.
When went home after that, but I got save the OPD's contact number. I will call them next Tuesday and ask if the doctor will be there.
January 19,
Darren and I's first month of the year. He reminded me that it was a special day because it's we are celebrating our first month in 2022. He came over and we just had a conversation and I was busy editing my pictures. He was just scrolling on Facebook and watching videos while we are listening to songs. And me, I focused on my computer.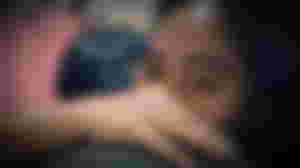 When the song "Paraluman" played, he gestured asking for a hug. As soon as I hugged him, we danced while singing with the song. I don't know, but we did not talk. We were just hugging each other while swaying with the rhythm. It was memorable and priceless moment. That made my day.
After that, we went to the market and I had my vaccination card laminated. I also asked the lady to add my 1x1 picture at the back of the card, and I put my signature too, with my printed name. I need this so my vaccination card could last longer. It was a requirement everywhere I go, lol! Have yours laminated too. And as much as possible, put a picture in it and your signature.
During the afternoon, my friends asked me to come over. We had a drinking session and talked about something serious. It was about our friendship, and we want to settle it once and for all. Anyway, it was just about my normal routine.
January 20,
And the next day was another normal day for me. I did not do too much tasks. But on this day, I asked Darren to pick me and I had my first ATM withdrawal using my Land Bank Card. It felt good to do some swiping again. And after that, I asked him to eat breakfast in our favorite local restaurant. I had Pancit Malabon and Darren chose Carbonara. It was just a quick breakfast and then he drove me home. The rest of the day is just my normal routine.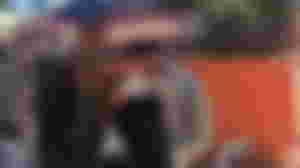 January 21,
I focused on finishing some school activities. It was Friday and I passed all the requirements, and even answered on a Google Form where we need to tell if we are vaccinated or not. I think they are already working on the implementation of face to face classes in our university – since we are not under the alert level three. But either way, I am ready for it if possible.
---
From readcash & noisecash:

---
Date Published: January 22, 2022
---
Rest assured that this article went through plagiarism detection for everyone's peace of mind. It is for the readers and users who take plagiarism as a big deal since they are working to improve the platform. The detection made will serve as my contribution to the said purpose. I am one of you, and I am starting it with my article.

If you have any hesitation and doubts, you can check it yourself through these plagiarism detectors I used.
---
Drop a direct message or comment on my:
---
---
The people you see below this text are my sponsors. I cannot mention them one by one. But if you are seeing your profile in my Sponsors Block, please know that I am beyond grateful and happy for having you all.
To my future sponsors, I will welcome you all with open arms. Click below!
---