Business Organizations as To Ownership & How to Form Them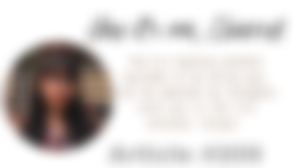 Remember my article yesterday? It has a title of Finance & Business Organizations as to Purpose. You can click the link if you want to read it first before you continue scrolling down. In this piece, it will serve as a continuation of my recent article – as I thought I did not mention too much back there. Anyway, let us start. If there are business organizations as to nature, there are also ones as to ownership.
The types of business organization as to ownership were divided into four. The first one was Sole Proprietorship, which is a business owned by only one individual. While the second is Partnership, in which a group of people or two individuals own the business. Also, there is a Corporation that is all about the stockholders and shareholders. This kind of business organization happens in much bigger companies and enterprises. Lastly is the business organization of people who have a common goal of producing their products and dispose them too. This is being handled by a group of people who provide goods and services. This organization is called Cooperatives.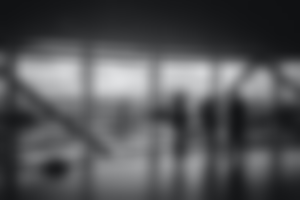 ---
To form a sole proprietorship, it is really easy thinking about what you wanted to do but will be challenging because you are doing it solo. Your idea and suggestion matter on this one, not considering a "no" since you are alone in building it in the first place. For starters, you have to find capital. And conduct a research observation about what is the trending business nowadays and try to look on the different sides, like place, your customers, and also if you consider having few employees too.
There is a lot to consider on starting it, especially what is the business all about you wanted to build. If it's in rendering services, or buy and sell. It just depends on you. And, you have to make a business plan where you need to write down the budgeting, planning, and organizing it. Make it well planned and organized because as you start it, there is no turning back. Lastly, put the plan into action.
Since this is a partnership, you have to be careful in choosing whom to be partnered with. Choose the one you know personally, and it's much better if it's your friend. Do not just start a business with someone you barely knew, you can't take a risk on that. Consider also looking at the possibility of being with your partners, like the responsibilities and their abilities in handling a business. Next is you have to choose your partnership name.
Sometimes partners tend to combine their names or their usernames in the partnership. In this kind of business, the advice and help of an attorney is a must to avoid misleading and misunderstanding with parties, especially when the matter is about the contribution or share of everyone in the capital. When it is settled with the attorney, it's time for fixing legal papers needed such as licenses, permits, etc.
This is more complicated than forming a Sole Proprietorship and Partnership. It somehow needs a lot of effort starting from choosing a name since you have to consider a unique one and emphasize the name using trademarks such as incorporated, limited, etc. And since it is a bigger company, you have to select some directors, but sometimes the owners appoint themselves as directors too, so they could keep it monitored.
Starting a Corporation requires being guided by laws and agreements too, from other shareholders and stockholders. It should be settled properly. The documents concerning the agreement should be kept too, for future purposes. Obtain licenses and business permits too, especially in the taxation payments. The corporation should settle all of this. Lastly, create a bank account for the organization separated from the bank account of the owners.
---
Date Published: January 18, 2022
---
Rest assured that this article went through plagiarism detection for everyone's peace of mind. It is for the readers and users who take plagiarism as a big deal since they are working to improve the platform. The detection made will serve as my contribution to the said purpose. I am one of you, and I am starting it with my article.

If you have any hesitation and doubts, you can check it yourself through these plagiarism detectors I used.
---
Drop a direct message or comment on my:
---
---
The people you see below this text are my sponsors. I cannot mention them one by one. But if you are seeing your profile in my Sponsors Block, please know that I am beyond grateful and happy for having you all.
To my future sponsors, I will welcome you all with open arms. Click below!
---