The Word "IF" Sounds Very Sad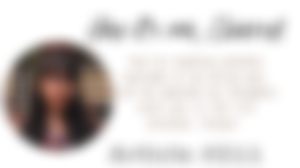 ---
The word If sounds so sad to me. Maybe it's because everyone knows how much that word means when you are into or dealing with something that's so hard to accept, I guess that's the reason why the word if sounds so sad to me. There are things that we planned to do but it's not how it ended.
There are a lot of times that we make some decisions out of control and make some moves without even thinking about the consequences. There are moments in our life when we hardly need to take some actions to make things right regarding how much we know what is right.
When we are dealing with something, it's really hard to accept the things how it turns out that are different from the way that we expected. A lot of what-ifs come to our mind when they are ended not accordingly. What if I did this way, what if we never met, what if I choose that, what if I took those chances and what-ifs after what-ifs.
Surviving in this life means failing. Sometimes when life doesn't turn out the way that we expected, hoped, and planned, it causes great disappointments. That's the time we get destructed and doubted all things that you ate believing. You start to blame everything and the worst thing is to blame yourself for all failures and frustrations you have without even your control.
But instead of blaming yourself and everything, try to think that no matter how painful a moment maybe, it will all pass. It's up to you whether you ignore it and leave it as regret or whether you make it into a memory that you want to hold back. Everything happens for a reason, even the hardest time of our life happens for a reason. Even if we do not choose to, sometimes God uses these hardships and struggles to sharpen us, and makes our life more meaningful. No one wants to suffer, but life is about how to overcome such pain. Pain sometimes serves as a teacher of things not to do; it also teaches us what we can handle as an individual. So it's always up to us if we remember these pains as a memory to cherish or to vanish.
Sometimes because of all the what if's that you have we spend too much getting ready for the future and stressing over what hasn't happened that we already forget to live in the moment. We forget to celebrate how far we've become. Always remember that life isn't always going to unfold how we want it to, but maybe that's the most beautiful part.
And remember from all the ifs that you have that time really does fly. Nevertheless of whether you want to hold onto it or have it pass by really quickly. Not only it does fly but at the same time, it's something you can never get back. Anyone can feel sadness about what's already gone. But whether you're going to make that sadness into something regretful or make it into a wonderful memory, it's entirely up to you.
---
Date Published: January 24, 2022
---
Rest assured that this article went through plagiarism detection for everyone's peace of mind. It is for the readers and users who take plagiarism as a big deal since they are working to improve the platform. The detection made will serve as my contribution to the said purpose. I am one of you, and I am starting it with my article.

If you have any hesitation and doubts, you can check it yourself through these plagiarism detectors I used.
---
Drop a direct message or comment on my:
---
---
The people you see below this text are my sponsors. I cannot mention them one by one. But if you are seeing your profile in my Sponsors Block, please know that I am beyond grateful and happy for having you all.
To my future sponsors, I will welcome you all with open arms. Click below!
---