---
All of us can feel sad about what's already gone, and somehow it's not the ended relationship that makes us feel miserable but forgetting the memories does. Forgetting things sucks, and forgetting is painful.
Losing someone is extremely painful, but the most severe part is failing yourself in the means of appreciating someone and something too much and disregarding that you're special and loved too. Especially when that is someone you care and love the most. Sometimes remembering those memories throughout the process holds you back to a helpless hope that makes everything harder for you. You have many things that keep running in your mind that sometimes not knowing which to do is the worst kind of suffering. And sufferings continue to grow when it waters with tears. The teardrops that come from within and the heart shattered, which makes you weaken inside.
Every morning that you wake up, and for those mere precious seconds, you remember all the things that make you unhappy and the reasons why you are broke. And it hits you again and again, and it was like you got a hundred times stab to the heart. And at night, you remember the warmest night that keeps your love burning, but all of a sudden, the dreams that you are living for become a nightmare.
It's hard to forget pain, but the sweetness of the memories you've been through is another thing that kills you inside. Some places remind you of everything and the smells that keep you wanting. It hurts to walk away and let go of things that you don't even want to end. And because of pain, sometimes wounds in your heart can leave you with lasting feelings of anger and bitterness.
Forgetting is painful. But you will overcome all these things when you forgive. Nothing is permanent in this world, and everything changes even if we don't choose and force them. Acceptance is a great help for you to look forward and move on. Regardless of how you want to hold unto it, it will pass by. It will pass by, and at the same time, it is something that we can never get back. And it's up to you if you're going to make it into something regretful or make pain into a beautiful memory; it is entirely up to you.
Remember that no matter how painful that we are going through, it will all pass. And it will always be up to you whether you ignore and regret all things that happened or whether you make things a memory that you want to hold back on. Sometimes we need to get through tough times even if we cannot understand why. God will always control everything, and He has reasons for a more significant thing that might happen after getting through the pain.  Sometimes the pain that we're going through is there something that we need to learn. Learning that we will treasure and use to be strong and be better.
Forgetting is painful, but living a life with heartache is beautiful. Accept and forgive, it doesn't cause anything, and surely you will get a fulfilling life!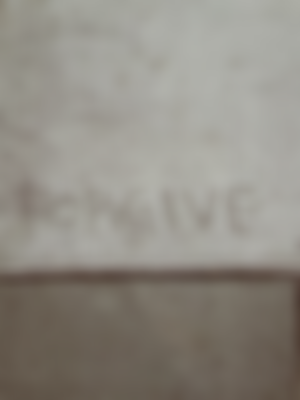 ---
End of Article
Date Published: November 30, 2021
Author: charmingcherry08
---
Rest assured that this article went through plagiarism detection for everyone's peace of mind. It is for the readers and users who take plagiarism as a big deal since they are working to improve the platform. The detection made will serve as my contribution to the said purpose. I am one of you, and I am starting it with my article.

If you have any hesitation and doubts, you can check it yourself through these three plagiarism detectors I used.
---
Drop a direct message or comment on my:
---
---
---