Weekly Recap: How's The First 7 Days?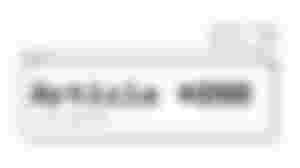 It has been one week after we welcomed the year 2022. As part of my objectives this year, I want to make a weekly recap instead of monthly – like what I did last year. The reason is because, I want to look back and see whether I was productive the whole week or not. Since this is my first entry, let me take you to the days of my first week of January.
January 1,
It was the first day of the year. And ever since, our family make sure that we celebrate and be happy every 1st of January. We had leftovers from the New Year's Eve, and we still prepared something for lunch. We have a big family, so we decided to have a boodle fight, just like what we did last year. I cooked the fish, and my brother prepared the sauce (with tomatoes and onions). And our eldest brother and his wife were assigned to organize the table. They looked for banana leaves, and it's always the highlight of out boodle fight. After some preparations, we ate lunch together.
After eating, I asked my friends to come over and bring some leftovers from their home. We rented a karaoke, so we wanted to maximize the time of using it. They came over around 5PM and they brought drinks and foods. I prepared everything and we took our seats after. The rest of the night was in history already.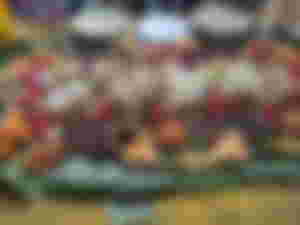 January 2,
I was busy since December 31 and my only chance of finishing my weekly job is to work the whole day on the 2nd day of January.  Luckily, I did not have any hangover from the last night's drinking session. I started working early in the morning, and that was my only focus the whole day. I remember eating at my computer table as well, and bringing my tumbler of water so I will not have to stand up every time. Nothing was special that day, and it's a working day!
January 3,
I mentioned above that I needed to finish my weekly job within the day. This got me with no sleep at all. I finished my task around 6:30 AM. Since the sun's already coming out that morning, I asked my nephew to inform everyone that I haven't slept yet. It is to keep everything around me in silence. I started taking 2-hour naps in the morning. But in the afternoon, I slept for about 4 hours straight. If January 2 was about working the whole day, the next day was about recharging and sleeping.
January 4,
Since I already got the sleep I wanted, I was back at my old routine on the 4th of January. I cooked breakfast for my nephew and after that, I made some noise in noisecash, replied to comments here, and also checked my Metamask, Stormgain, HotBit, etc.
I decided to think of a better way to manage my time, and the first thing that came on my head was to uninstall Facebook. It was one of the best decisions I made on the first week, and I hope I could maintain it. It was just an ordinary day for me. Visiting the sites and applications I mentioned above, talking to Darren, and enjoying the day.
January 5,
This is not a special day too. I woke up in the morning, checked my notifications and messaged whoever needed a reply. It was just the same routine as on the 4th day. I had to sleep early that night because we had plans on accompanying my Uncle and my Mama to the provincial hospital. It is for my Uncle's thyroid complication.
January 6,
My Mama woke me up around 5:00 AM to prepare. The provincial hospital was 2-hours away from our town, so we need to be early. I just had a cup of coffee that morning and a banana as my breakfast. I had no time to cook since I was also trying to finish my quota in Axie Infinity that time. We hopped on a bus around 6:00 AM and got there after 1 and a half hour. We had my Uncle scheduled for a check-up next Tuesday, and I do not know if I will still accompany them though.
When we went home, it was just a normal day again. All about my side hustles. I slept quite late since I finished my quota in Axie Infinity first. I guess that was around 3:00 AM already.
January 7,
It was a kind of busy day. Darren came over early in the morning to borrow my backpack since he and his friends planned to go on a beach trip. We just had a conversation and of course, I would never forget my reminders for him. Luckily, he was listening to me the whole time. After he drove home, I organized my laundry basket and started washing a few clothes using a brush, washing board, and my magic hand. I plan to use the washing machine for tomorrow. Anyway, after doing a little laundry, I took a nap in the afternoon.
My Earnings
The image attached below is my earnings in the first week. Maybe it's just a little amount compared to some of you, but I am still happy. Knowing that I earned a few pennies this week by writing and being a content creator in both great platforms, it makes my heart flutter. I hope I can surpass this earning next week. I will be noisy and write more articles.

Productivity is my greatest New Year's resolution.Looking back on the last 7 days, I know that I was productive and I will continue to do this as long as I can.
---
— End of Article —
Date Published: January 7, 2022
---
Rest assured that this article went through plagiarism detection for everyone's peace of mind. It is for the readers and users who take plagiarism as a big deal since they are working to improve the platform. The detection made will serve as my contribution to the said purpose. I am one of you, and I am starting it with my article.

If you have any hesitation and doubts, you can check it yourself through these plagiarism detectors I used.
---
Drop a direct message or comment on my:
---
---
The people you see below this text are my sponsors. I cannot mention them one by one. But if you are seeing your profile in my Sponsors Block, please know that I am beyond grateful and happy for having you all.
To my future sponsors, I will welcome you all with open arms. Click below!
---