Jisoo in your area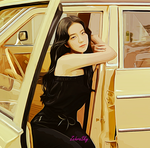 After my success with the Wanda doll, my sister wanted to order an amigurumi as well. I know that she is a student so it will be difficult for her to afford the same sized doll that I made before.
The Wanda doll is 5 inches and I sold it for P500. That is a lot of money for a student.
So I knew that her budget is limited which means that I need to create a tiny amigurumi doll. Well not so tiny, just a small one.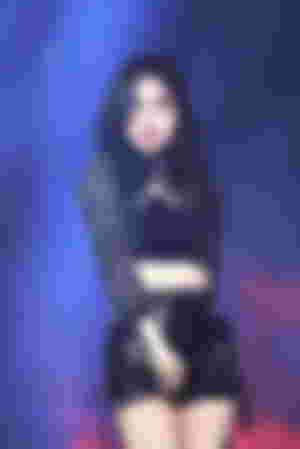 This is the picture that my youngest sister sent me. It is a photo of Jisoo from the K-pop girl group Blackpink.
She is also my bias so I decided that I will do my best to make the amigurumi as budget friendly as possible.
First thing I had to do was to decide whether the amigurumi will be a standing or a sitting one.
Standing amigurumi would be good since I already have experience in that area but I wanted to do a sitting one as well. Just to change up things.
After all, I want to continue learning new things in my crafts instead of being stuck with the same old knowledge that I have. I want to continuously improve not stay stagnant.
Once I decided to do a sitting one, I ran the idea over to my sister who agreed to paying P200 for the finished amigurumi.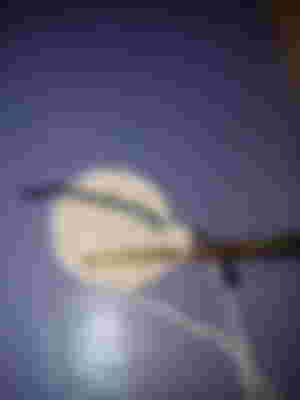 I first made a magic circle and did a few rows for the head. It is a bit of difficult process because I am using a thin yarn.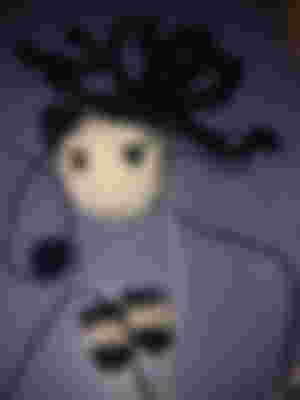 Since I am just making a small craft, it is a quick process. It is just so frustrating to work with a thin yarn because I need a tight tension and it leaves my fingers feeling numb.
In the picture above, you can see that the head, hair, and legs are already done. I just needed to do the body and arms, and assemble it.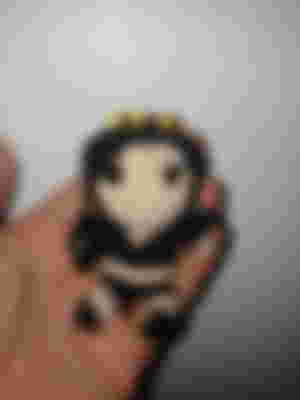 After I made the arms, I attached the legs and arms to the body. I use sewing pins for this part so that the body parts will not be misplaced.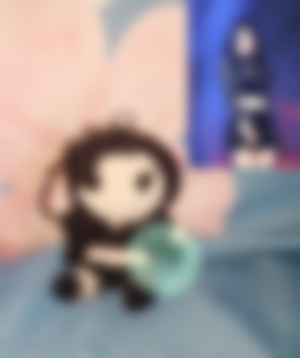 In this picture you can see the amigurumi keychain and the reference picture side by side.
I am quite happy with the outcome since I worked with a limited budget on mind and trying to make it worth it despite the tight budget.
My sister is satisfied with the amigurumi key chain I made. As of now, the keychain is displayed at a wall in our house because she has yet to pay for it. She is waiting for the money she lent to someone before she can pay the keychain.
I am planning on making three other amigurumis for the other members of Blackpink. But it will have to wait for a bit.
Rest is importsnt after all, and I have been crocheting non stop for a few days now. So I want to rest my hands for a bit before I resume making other crochet project.
Although maybe I will postpone making amigurumi for other projects. Amigurumis are cute but they require a lot of patience and effort.
I wish people would understand why crocheters charge P100 per inch when selling amigurumis.
But you can always find crocheter who price their products lower than suggested prices. It is due to various reason but most of the times the crocheter feel that their price is the right amkunt for their effort and materials used.
Either way, it is important to remember that handmade products are more expensive than machine made because the amount of time and effort put into it is considerably more than making machine made items.
---
---
Thank you for reading this article!
If you want to read some more articles of mine, I have monthly summaries here:
December 2021 Articles Summary
November 2021 Articles Summary
September 2021 Articles Summary