Do you still remember your life before the Pandemic? If you ask me about this, my answer will always be yes. I still remember everything but I can never go back. Things we used to do before the pandemic may happen again, but I can say that now is not the right time for such things. It's hard to admit but I'm used to my life now. Now I am a writer, Mental health concern, and a blogger. There may be things I didn't mention there that I'm doing now but the ones I mentioned are what I'm currently doing.
In this article I will share with you my life before the pandemic. What you can read are a few insights of my event when I was still studying and no pandemic was spreading yet.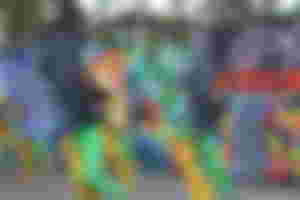 Ever since I went to high school, I have always been excited about 'Fiesta' in our city. Every festival here with us there is a parade, bands playing and most of all there is a street dance competition.

What catches my attention the most when there is a fiesta here with us is the streetdance because it is automatic that we will paint the backdrops, props and costumes for the said activity. Often when we have this kind of work we excuse our classes because we will be making props and costumes all day. It usually takes a whole week to make props and backdrop.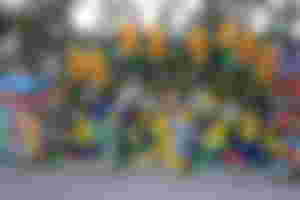 I remember back then, I was usually the spectator in poster making contests because I didn't participate in this contest because I wasn't my forte. I also often use my artistry in role plays and in fact I was even a director when I was in grade 11 because we had to perform a musical play that was part of our mark. I miss these times. I miss being active in the arts because now I am a writer and author in read.cash and noise.cash. I don't regret that I ended up in this situation but my life before the pandemic was really different.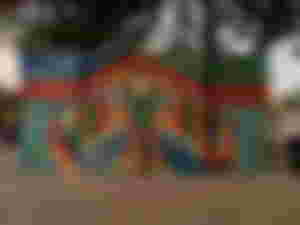 This is the biggest backdrop we've done in my entire life. I developed the idea and concept of this backdrop. I'm proud because while we were doing and composing it, I proved a lot to myself. One of these is my ability to think of concepts. Many praised our work especially my concept. I am very happy because my work has been praised but we should still be humble no matter who hears our works and no matter how much appreciation our works are. I also often become the leader in our classroom activies because they believe in leadership skills and in the way I lead.
I am grateful because they are happy with my concepts and policies if there are any activities. I also miss thinking of concepts and ideas because nowadays I don't do it much and it's rare, unlike before when we have role play, performance tasks and activities almost every day.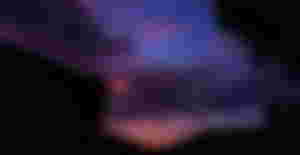 I still remember that every time we went home we always passed by the "wag-wag" or clock tower area where many people sell street foods. Street foods are also one of my favorite foods that I miss now. It became even more of a favorite because I eat with my friends every time we go home. If someone comes early , we will wait so that we can eat street foods together. It's not just of course the food that gets exciting every time we go home. This also includes our route home. What we go through when we go home is also far away so we can still talk for a long time about our days. Lots of stories, memories and things that have formed in our paths. There was also time for us to go home at night because we had already left school late and we were still passing through here even at night.
I also did this article to recall my memories. I did this so that I would not forget the happy memories that happened that I will still remember because I am happy that I experienced it. I'm glad I met my friends.
How about you? What was your life like before the pandemic? You can list it below.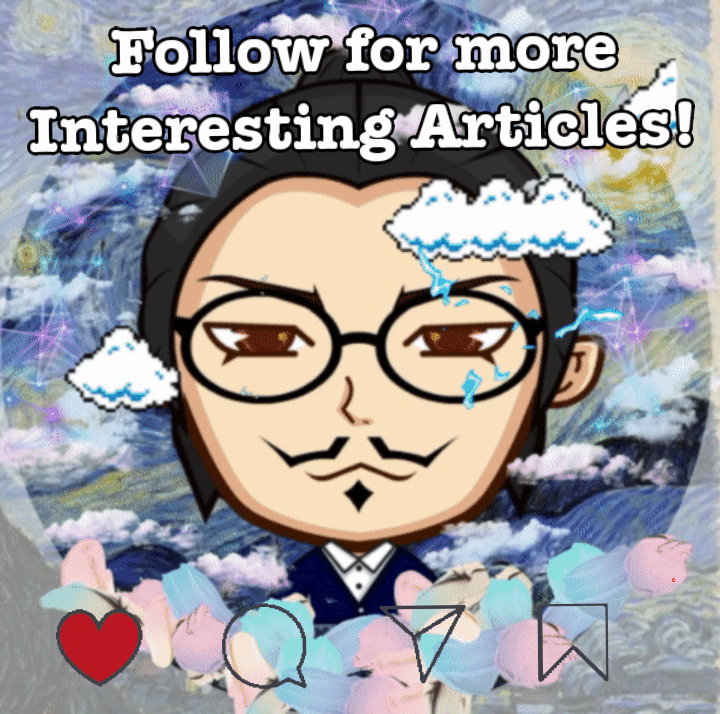 Here are my other articles that worth reading:
I Will Always be Grateful for all the Support I Receive.
My Goals and Wishes for the Month of April.
Music benefits my life: Benefits of music to my life
Celebrate your Silent and Small Wins.
Benefits of Playing Games: Virtual Games and Physical Games
How to be an Artist?: Things to Consider if You Want to be an Artist.
Perks of Giving and Receiving a Hug
My First Major Competition in 18 years in the Industry of Arts