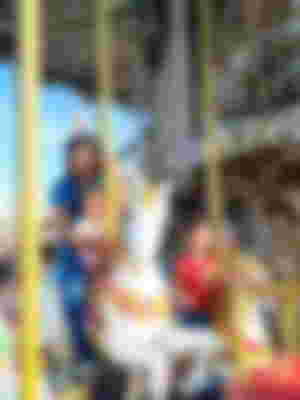 First of all, this article has become a way for me to express my feelings. From this, I can say some of the grievances that I cannot say to the world. I may say that I am in a complete and incomplete family; Complete because I can feel the iconic ideal family that consists of father/stepfather, mother/stepmother, and siblings; Incomplete because I don't have a father anymore. He passed away because of a Heart Attack. He passed away when I was still in grade 9. But my grandfather will always felt to us that we're complete and nothing is missing. Because of that experience, my eyes become more open to the reality of this world. I realized the reality of life that we must be aware and ready every time because if we are not ready, we might be eaten by this world.
My mother was always there for me. She is my Avid fan when I join Art contest. She is the one who always tells me not to give up on every fight I had in my life. She also always motivates me when I am stressed out by what I do. She is the most miserable person I have ever met. She is also the craziest and craziest person I have ever met in my whole life.
Last Monday (February 22, 2021) we had a misunderstanding. I was doing tons of school work at that time and I did not know what to prioritize because our teacher gave us many performance tasks and the intense pressure I was going through.
I accidentally shout at her when she asks me something because she does not understand something on what she is doing. I often get angry when I am disturbed when I do something, maybe because of the pressure I had every time.
That same day when he got his TOR at CLSU (Central Luzon State University) which was needed to get a passport, he was very happy. After that, she requested me to scan his TOR and send it to our uncle. I was also very stressed at that time, still smiling but my mood had exploded and I didn't know what to do because I had late-night-sleeps for five days and often slept at 3:00 in the morning. I answered and shouted at her because I was disgusted at that time. She just cried on the side. I entered the room and close the door. I also wanted to cry that time. I never thought I could do such a thing as I did.
After we had a discussion with my mother, she decided to go to my aunt and take a vacation because they also had a conversation before the day of our argument. Maybe, this is also a way to ease my mother's mood.
I always regret the things I can do just like this. This is one of the habits I can not avoid because I am used to this and also because of the stresses that go along with me. I don't know. Maybe just because since this lockdown started I cannot roam and always locked in the room.
But there are also times that we have fun and get along with things we both like but it is not possible to avoid such things when we are both stressed. The stress I feel is a huge thing to me. I do not often know what is happening because when I am under stress it just means I am pre-stressed on something.
Yesterday, I was crying in the bedroom and fell asleep without even knowing the reason. I am always alone in the room especially now because my mother and my two siblings had a vacation to my Aunt's house.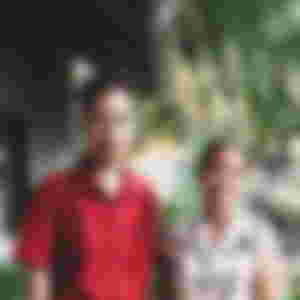 Yes, my mother is the scariest person I have ever met in my whole life, but I love her.
Yes, my mother is the noisiest person I have ever met in my entire life, but I love her.
Yes, my mother is the most annoying person I have ever met in my whole life, but I love her.
Yes, my mother is the craziest person I have ever met in my entire life, but I love her.
The time is near for me to reciprocate her hardships with me. In a few years, I will be able to finish school. In just a few years, I will be the one to ask him what she wants. In just a few years, I will make a noise around the world about how much I love him. In just a few years, I will be the one to be called 'irritating' because I will be the one to tease my mother and repay her hardships. In just a few years, I will be a professional artist and teacher.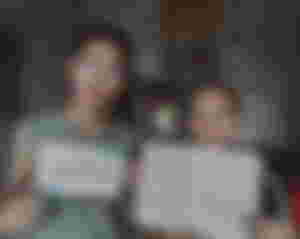 I love her. I may not even tell her often. I may not even kiss her on the cheek every day. I may not even be able to kiss her every day as others do. I may not even be able to answer her questions every day. I might have yelled at her sometimes. But I love her. Let us love our mothers as we love ourselves.
To my mother, although I can't say it often in person, and even if I don't give you a token of appreciation right now, just wait. I am already saving for that.
Thank you for reading my story.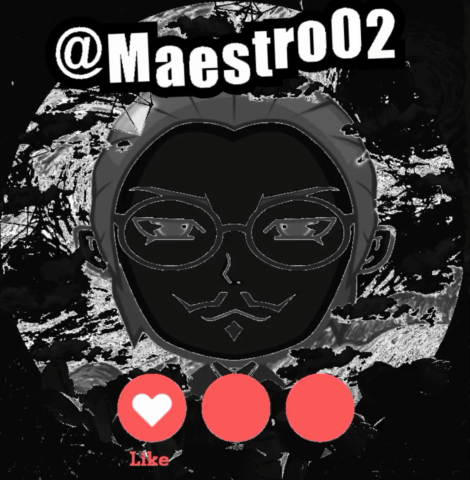 My other Articles to read for:
-Valuable Portrait of Intimacy
-My First Major Competition in 18 years in the Industry of Arts