According to Better Health Channel:

Depression is a constant feeling of sadness and loss of interest, which stops you doing your normal activities. Different types of depression exist, with symptoms ranging from relatively minor to severe. Generally, depression does not result from a single event, but from a mix of events and factors.
For me, depression is not visible on the face of a person. You can feel it even if he/she is smiling. Many depressed people do not see the sign that he is a depressed person. Depression is one of the hardest diseases to fight off. I can't totally say that I am experiencing depression because I have never undergone a specialist. I also can't clarify to the reader of this article how I felt during those times because I often amused myself by doing the article, and using the noise.cash site.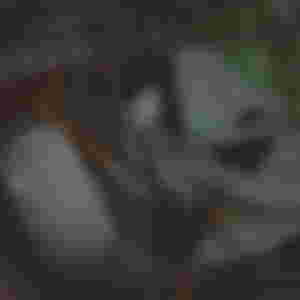 Hello, I am an artist. Many people says that when an artist is free from stress and depression because artists are able to express their emotions and resentments to the world by creating artworks. I agree with this because sometimes you can really express your feelings when you are having fun with something else. But not so much for me. Especially now that I'm studying and also looking for a viable income online because I haven't been able to get a job at the moment because of the pandemic; and there are few jobs available for specific people.
I think is the reason for my depression these past few months is my education and the pressure under me. I am a student who prefers leadership rather than just being a 'dumbbell' or the term 'do-nothings' students. But in exchange for my preference is my mental health. Let's admit it, the education of today's students is not that 'persuasive', and the education system here in the Philippines is not as effective today because we are experiencing a pandemic. Let us also admit that many students have not learned much but are even more stressed due to the number of requirements and performance that will be passed.
I think this is where my depression starts. I'm stressed with things that I've taken too seriously as a serious thing. My desire to help my family during this pandemic also came along. To make it short, I had depression because I was abusing myself too much on things that I thought I could do at the same time. I was too sent to stress and force myself. I thought too much about things that would be bad for my mental health and physical health.
March 18, 2021. The department of Education has declared a semester break for public school students from grades 1 to 12 only; March 14-19 (Mon-Fri).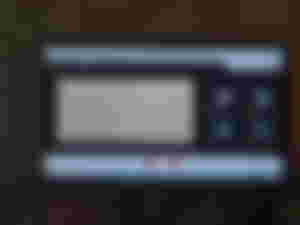 We recieved One week sem-break . But, our section was not included especially me, because I was the leader of our group because we were given reporting that the semester break would be done. I thought a lot of bad things during these times because I was upset because this was the only time I could have rested, but it didn't go on because we still had work to do. As a leader, I still divide up tasks. Monday to Wednesday, we finished the powerpoint. The process took so long because we had to present five topics and only three presentors had to present even though we had 10 members in the group.
Wednesday night, everything was exploding in my brain. I took our presentation very seriously even though I am used to do such things before. That is how I feel super stressed that week. Before I go to sleep that day, I reflect on myself. I realized that I could really do it, that I didn't have to think. Also in conjunction with my reflection on myself,the announcement of my teacher who postponed our presentation tomorrow and it was move to friday.
The next day, I pleased my mother to accompany me to the market and buy the food I wanted to buy . I made the most of that day. I buy things I want to buy and eat just to get rid of the stress and sadness I feel. The thorn in my chest disappeared when this happened. After that day, I prepared for my presentation and it was as successful as we expected.
May we all know that depression can eat us, especially you. Those who often experience this are those who smile and laugh. Maybe, you find her/him smiling but deep inside she/he is crying. Let's find someone to talk to and help. May we be aware of our feelings and especially of our emotions. Mental health is important too.
My articles that worth reading:
Celebrate your Silent and Small Wins.
Benefits of Playing Games: Virtual Games and Physical Games
How to be an Artist?: Things to Consider if You Want to be an Artist.
Perks of Giving and Receiving a Hug
My First Major Competition in 18 years in the Industry of Arts