Friday Announcement: I have got a New Job!
Date: 8th April, 2022
Friday
Hello microphone testing, hello! I guess everybody can hear me. Thank you for gathering here after clicking on the red button of notification. It's an honour to see you all here. The host is here to announce something to you people whom I call family. But before that, let me apologize for not being active much in last 24 hours. I am really sorry for that. I checked few people's article and answered them. But there remained others who deserved the same but I failed to deliver. I hope you people will understand my situation and accept my apology. Shall we move on? Thank you.
Well, you people have already known the reason of today's gatherings as per the title words and that's true. I thought I would remain silent about this matter but then I thought that it would be bad if I don't share it with you people. Some of you people whom I personally contacted, had known the news earlier but others don't. So today's article is dedicated to you people. Give me a moment. Taking a deep breathe. Drum roll please. Okay, I have got a new job in a new institution. The name of the institution is Shinning School & College. I am appointed as English teacher and Chief instructor of Language and Multimedia Club.
Well, I was working on their projects and demo classes for last 7 days and yesterday I was finally got the letter of joining the big institution. I kept it hidden because I wanted to be assured for 100% and yes, I'm confirmed that I'm staying with them. So yes, I'm a teacher again but now in a different educational institution. The journey wasn't so easy as you think. It was really tough for me as I still have feelings for my previous working place. I needed time to recover from those moments but as the elders say, opportunity comes once and we need to grab it properly. I did that. I applied for the post and they called me the very next day for interview. It was totally unexpected. But going through the bio-data, they noticed that I could be the perfect match for them. The interview was separated in two parts, written and viva. I along with some other candidates were given questions to answer. The time was given 1 hour and 30 minutes. But I submitted my paper in 35 minutes. It looked easier for me to answer. They noticed that I was comfortable with the questions.
Next option was viva. Ok, we all know that how uncomfortable part it is. But what to do. The interview board started asking me questions which were related with my previous institution, educational life and personal life. Then they started asking me the real questions and explained about their future plans. I listened them and answered them smartly. Then they asked me to work on some projects and take classes for 7 days. They wanted to be assure about my works and abilities. Besides they wanted to see the bond which I would make with the students. I accepted their proposal.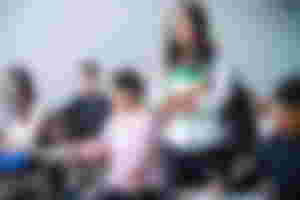 I took a day to submit my plans for the projects and then I had one last work to be done and that was making a beautiful and strong bond with the students. The first class with the students was going to happen and I prayed to my Almighty to help me. I entered into the class and after formal introduction the principal left. Now it was me and the students. I knew that the room has cctv with whom they were looking at my acts. I wasn't nervous. I start talking with them and understood their concern about my nature. They were expecting that I might be a rude one with a heavy moustache and angry mentality. But you know that I wasn't like that. Within 10 minutes, the entire class became so friendly with me and started responding very well and I guess, better than my expectations. So smoothly I handled the situation.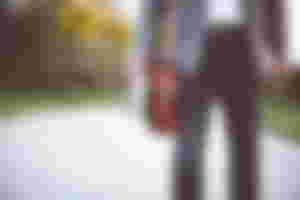 Seven days passed and already I have understood the students nature and desires. This is the thing which I'm good at. The bonding between teachers and students really need to be improvised. Well, I will work on it. Now I'm appointed and the management is happy with me. I hope it goes well. I need you people's wishes and prayers. So, your Devil is a teacher again. Different institution but the same target, teaching them to be confident in life. My new journey has started.
All the pictures here including the lead one are used from unsplash.com