Almost Dated A Doctor
Despite I'm a bit busy from hustling here and there, recently I keep watching series movies from time to time, after I write article or done racing Pegaxy or grinding Axie.. just to loosen up, to breath, find aspiration or see other perspective in life.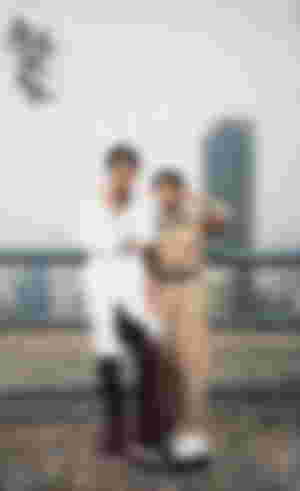 I've watched The Oath To Love, it's a Chinese drama series with a Doctor and Cellist pair..as I was saying I am more into watching Cdrama than Kdrama now. The story shows how busy doctors are that even in the middle of dating they have to leave their dates if their patients got complications.. especially the surgeons.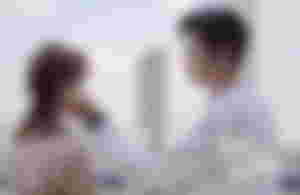 The story was just so-so, I continue watching it since I know both of the female and male lead from their other dramas. The movie is kinda wholesome since the guy is an old fashioned lover so no daring scenes, well Kdrama and Cdrama doesn't have daring scenes tho..
I like the movie as it has lessons that will also gives to it's viewers which is the love for parents, especially the female lead as her dad has cancer. I like the character since she's kinda childish in some ways that made the guy fall in love with him, but also strong and mature enough to handle problems in her life..that even the guy doctors sometimes get coward as he is perfectionist and cannot adjust himself when things goes sideways.
I was just thinking while watching the drama that I haven't dated a doctor haha.. but as I keep having dental check up recently, I even asked what's the right term to address a dentist and it is still "Doctor" so I remember way back.. 2015 a dentist tried to flirt with me after I've done my dental care with his clinic.. we even added each other on FB.
Aside from being a dentist his passion is photography that he has a photography studio. He even invited me to have photoshoot and make me a freelance model HAHAHA! Lmao the idea made me laugh, me? Model..tss that's why I didn't believe his intentions to me, that was in Sta.Cruz Manila..
But sadly, I'm already in a relationship with my Nautical boyfriend that time that I don't entertain guys anymore.. I do talk and chat but with limitations.. I'm so loyal lmao. But another reason that I didn't entertain him as I know City guys are always advance or more aggressive than those town guys (well not all though but mostly), I was new in Manila that time.. just taking precautions dating new guys.
Therefore, I almost dated a doctor but not a Surgeon haha! Wala lang share ko lang naman 😆
P.S The Nautical boyfriend is now my husband to be, we were tested and strengthen by time. We'll be 11 years on April 6..❤️
Image 1: Twitter.com
Image 2: m.imdb.com

Recent personal blog:
Opportunity Seeker Vs. Getting Rich Quick Scheme
How much does it cost to achieve peace?
Struggles Of Cesarean Section (CS) Mom's
Working Smart Vs. Working Hard
---
Find me at:
•readcash •noisecash •Publish0x •Hive •Twitter •Telegram •Discord •email
Date Published: April 4, 2022