Meeting SB19 in Person: A Once in a Lifetime Concert Experience | 3
05/01/2022
---

My first time going to Smart Araneta Coliseum, first time seeing my fellow A'tin from all over the country, and some international A'tin from other countries, too, like United States, and Singapore.
It's also the first ever solo concert of SB19 after two years of waiting, that's why this concert is really special to me, and to the artists also. This Dunkin' concert was supposedly held last 2020, but, yeah, pandemic happened. I thank God that the two years of waiting are finally over, and I am one of those fans who could join SB19 in this one special moment of a lifetime.
Here are the previous parts of this mini-series. I don't want you to get lost about the happenings, so feel free to visit these first before proceeding to read this one.
In the previous parts, I talked about the travel experience, how I got my ticket, some preview about the opening acts for the concert, and other related stuff.
Let's now continue to the next set of events.
---
Yara performed a powerful song cover of Amakabogera, originally sung by Maymay Entrata. I love the choreography, they slayed in it, and the vocals are on point. For me, the dance break is my personal favorite part. If you wanna know more about Yara, visit this link.
A little chitchat session was done after Yara performed, and we got to know that a member celebrated her birthday.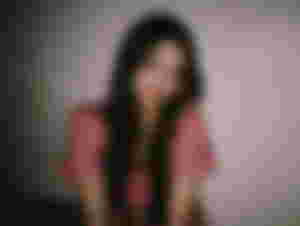 Source: Kim Natividad Twitter Account
I got to witness the next performer, Matthaios, and we all vibed to his songs, my favorites of which are Catriona, and Vibe with Me. The squad also gave out shirts, and I was not so fortunate to even have a chance to get one because only the ones near the stage can get them. I'd love to have those shirts, if ever.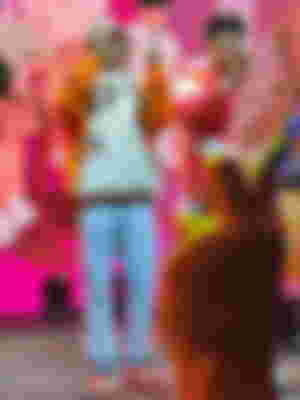 I could not remember the exact times, but from time to time, fun games were played by A'tin, and I already had so much fun watching all of them. Winners got to take home Dunkin' merch that were signed by SB19 members themselves. Talk about lucky. Let me also use this part to commend the host of the concert, Ms. Sabrina San Diego, for being so lively, and friendly throughout the whole show.
Some of the games that I remember are "Name that Dunkin" where players were blindfolded and they took a bite of the donuts, and whoever first guesses the donut name/variant wins, "Name that SB19 Song", where players are to guess the song based on an instrumental played by the DJ. The latter one's easier for me, as I know every SB19 song by heart. 💠
---
And the moment I've been so looking forward to, SB19's grand entrance.
A well-made teaser video was played in the stage LED, and the Big Dome was suddenly filled with loud screams of excitement from A'tin. The stage lights all dimmed as the VCR ended... and in a moment, I could see Josh' shadow in the center. His blue-colored hair shined as he did a short dance break, before the other four members came in one by one.
Oh my goodness! could now see the shadows of them standing on stage, in all its glory. I started screaming, too, as I could not keep the excitement to myself.
While the whole place is filled with screams, applaud, and a beautiful blue ocean of lights, SB19 started strong with a fiery performance of their song "Love Goes".
"We don't ever wanna say goodbye.. Love goes, love goes, love goes!"
I heard Ken's voice booming through the speakers and that's when it really sunk in to me, I am hearing their voices in person right now! I don't know if I should cry or laugh, or jump in joy. What I did was to open my camera app, and took a video of them.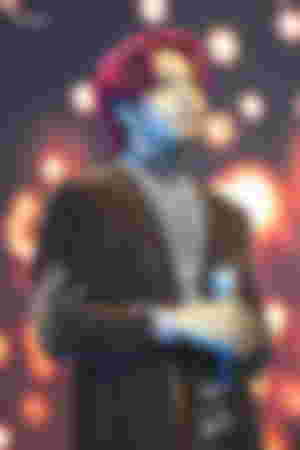 I actually took videos of almost all their performances. I would love to watch it in my phone over and over again. Now, I am thanking myself for that decision, because whenever I watch the videos I took, it's as if I am in the concert grounds again, enjoying live performances which never failed to impress me. That's SB19 for you.
We thought they're gonna introduce themselves after that track, but being the talented people they are, a next song already played. Their redemption song, "Go Up."
I love the song, especially, because all of the fans chanting with them. So, that's how it feels to hear the fanchant live, and to sing with them, as well. I love the feeling.
Their voices and dances are filled with energy as they sang every lyrics almost effortlessly, their live vocals are on point. It's still hard to believe how people could be talented like this, not missing any note, even with a vigorous choreography.
When they finished these two songs, another long yet music-to-the-ears unison of screams followed. I wonder how many A'tin came home with cracked voices, Lol.
The leader, Pablo, shouted with a smile on his face, "What's up, A'tin!" , and by now you've guessed the response we've all made. A louder uproar of cheers.
Another favorite part of the event came suit. We name this "calling of houses". For every member, there is a designated "house" as we call it, where we fans consider ourselves a part of, if we have that certain member as our "bias", or main favorite.
For example, I am Josh biased, then I am part of the "Ihawan" house. About the names of the houses, maybe I'd give a more elaborate explanation in some other blogs, Lol.
It started with the youngest member, Justin, my bias. Yes. Originally, his house is called "maisan", a Filipino word for cornfield, and it has come up to that name, because Justin is known for his "corny" jokes. That time, instead of actually calling us as part of maisan, he used another term that became recently popular on Twitter, "Jahanan".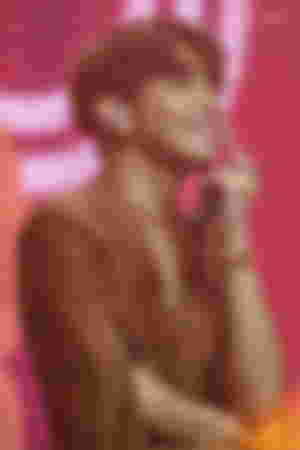 Jahanan is a cute wordplay of his nickname, "Jah" and "Tahanan", a Filipino word for "Home". That means, Justin is our home, or something like that.
When he shouted for his house, of course all of us screamed at the top of our lungs, especially those who are part of Jahanan.
---
---
I did not notice it again, it has been too long! Imma continue it again later. Thanks for coming by.. here's the third part of my mini-series featuring my SB19 Concert Experience.
Stay tuned for the next part!
What do you think about this article? Show some love! Feel free to leave a like, comment, and share it to your friends! If you want to support me in a different way, be one of my sponsors! This user loves sponsors! 💯
Torum

Find me on Appics! (Username: Ellehcim)
Lead Image from Unsplash