Meeting SB19 in Person: A once in a Lifetime Concert Experience
04/24/2022
---

I figured I'm gonna have way lots of stuff to say about what happened for the past few days, so I think this one's gonna be a mini-series. Please join me as I try to share my SB19 Concert experience through this blog of mine. Number one purpose of writing and publishing it here, is so I can never forget the exact same thrill and joy I got to have when I attended the concert. Until now, truth be told, my heart is still full with warmth and happiness. It's another check on my bucket list: meeting SB19 in person. It feels surreal, but, yeah, it happened.
Again, before I forget, this is all thanks to God, and Bitcoin Cash, BCH that I earned mostly from here, read.cash. Yes, read.cash, that's why you can never blame me why I love this platform so much. This blog is another proof of how BCH and read.cash has helped me incredibly well.
On to the blog now, brace yourselves! In three.. two.. one..
Get in the Zone.. Break!
Related article:
---
It's the last day of taking over the post of a colleague on leave. It's a mixed feeling of excitement and relief knowing it's Friday, my favorite day, plus the last day of me doing stuff outside my actual job. Excitement, because tomorrow, Saturday, is a day I've been waiting for.
I got to connect with a highschool friend, who's also going to the concert. She's also with her two friends, whom are my highschool friends and classmates, as well. We "semi-finalized" stuff that has to be done, such as the travel plans and routes, what to bring, guidelines of the venue, and budget estimates, among others.
Friday was a long day for me, too. I took a half day leave to get the ticket I was able to secure online from a co-fan that could not go to the actual concert day, because she's having classes that day. She added about $2 mark up from the original ticket price, and it's okay... for the trouble na rin.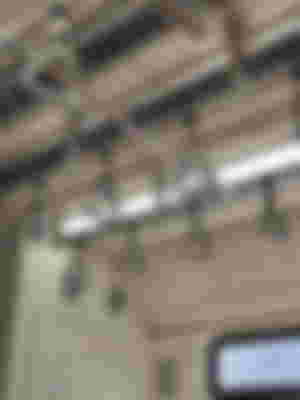 It was genius of me to check for the train schedule in the station nearest my location. Because I was able to get to work at exactly 12 o' clock in the afternoon, as I promised to my supervisor. (She was hesitant to approve my half day leave a few days prior). It was tiring, yet worth it, because I got to see and hold an actual concert ticket, and actually the ticket for the artists I love and adore.
We met up in PUP Sta. Mesa Manila, the only place we are both familiar with as we live in far places; I am from Cavite, and she resides in Malabon.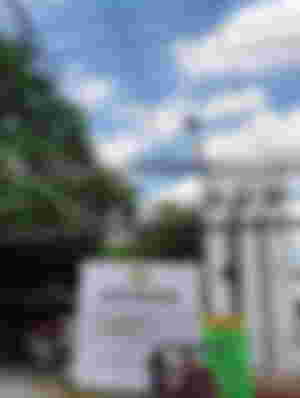 The next half of the day was work, work, work. It was busy—a few remaining suppliers came by to collect their cheques, there was a fund replenishment, deposit transaction, and other work-related stuff that filled my time. I could work with smile on my face, because my mind was just filled with tomorrow's event. My entire system was so thrilled and filled with excitement for the concert tomorrow.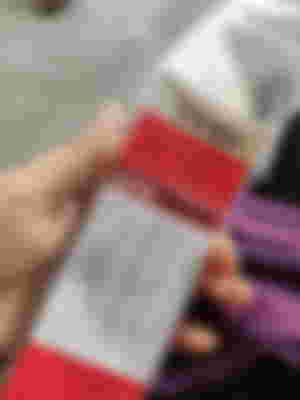 I came home from work, and I prepared the things I could. It's honestly hard to sleep when I am excited with something, LOL. But I knew I had to rest properly because Saturday's also gonna be a long day, lots of travels, dealing with lots of other people in the area (of course, the concert-goers, duh), and traffic, and others.. the list goes on.
I prepared the list for the things to bring, but for some obvious reason, I was already so exhausted, and so I gave in to sleep.
---
The D-day! The concert starts at 6 o' clock in the evening... It's still hard to believe, I'm gonna meet the five people I genuinely love and treasure in a few hours!
I did not set an alarm, as I wanted to get more sleep. My friend and I settled for an 11 a.m. meet up.
I woke up at 7:30 in the morning, and I did not get up yet. Until 8 a.m., I just scrolled through Twitter, and Tiktok, to just get latest news about what we may expect today.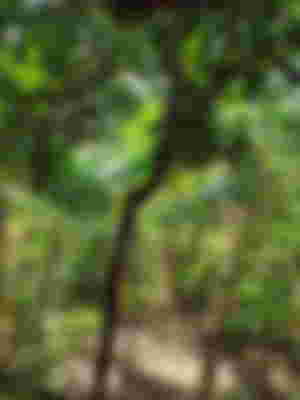 The preparation continued, and this time, I was more organized because I got the sleep I needed. One by one, I accomplished the items on the list, and just went to the nearest store to buy some candies, tissue, band aids, and other things in case of emergency. Better prepared than not.
I am coming with my younger brother, who's also an A'tin like me. We are both so excited to meet SB19 in person. A few days ago, I was also able to secure another ticket, so I just gave the Lower Box ticket (the one I got yesterday in Manila) it to my younger brother. I got the Patron A seat. Anyway, the concert grounds seat plan is below, if you're curious about where Lower box and Patron A seats reside.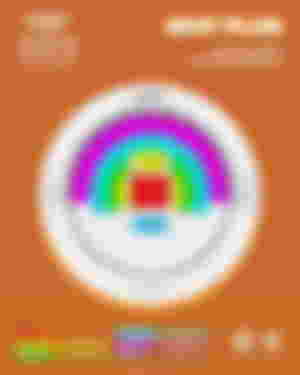 It's near the stage, so we can rest assured see the boys quite clearly, if not the nearest.
---
This concludes the FIRST part of this blog series! It was too long already, and we are not yet in the exciting part!
I hope you enjoyed reading this, and stay tuned for the second part.. coming soon!
Thanks for coming here, even I could only publish now; just got real busy! Anyway, I have to sleep, it's thirty minutes past my sleep time!
Love lots, take care. Until next time, lovelies.
What do you think about this article? Show some love! Feel free to leave a like, comment, and share it to your friends! If you want to support me in a different way, be one of my sponsors! This user loves sponsors! 💯
Torum

Find me on Appics! (Username: Ellehcim)
Lead Image from Dunkin' Official Twitter Account