Disclamer:
This is a work of fiction (movie sreenplay idea) made up by yours truly (the author's imagination). Any resemblance to real-life stories, movies, series and experiences are purely coincidental. Thank you!
I have never had an idea for a movie that was fluid before, but this one has been jumping out at me for days now and I have to write about it even at the risk of someone else taking credit for it later.
The movie title is "Time After Time" and the setting is modern-day now but with a twist.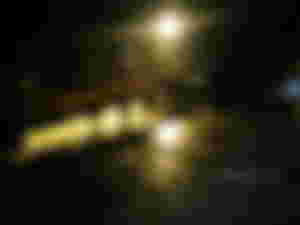 There are 2 main characters.
Character 1
A man in his early 20's, let's say 25 years old, who is working for a government agency as a mercenary or killer for hire. He is young and brainwashed and completely into the system of doing what he does because he feels it is for the better good of humanity. His mission is to travel forward in time and kill those who would do things to change the world for the worse.
Those he is commissioned to kill are not given names only a case number and this case number is (x25875) to avoid personalizing. He is given a file with a photo, all pertinent info to follow and prepare for his move such as schedules, location etc.
Character 2
A man who is 30 years in the future who he is commissioned to kill due to a plot to sell bio-hazardous/nuclear weapons to China, who is at this time looking to overthrow the world and reclaim what they feel is the beginning of ancient China's original birthright to world power due to size and history.
The young assassin now travels in time, follows, and observes his target without feeling or emotion to plot his perfect assassination moment. But as he watches the target, he starts seeing things that are all too familiar to him (behaviors, habits, mannerisms, and even the way the target looks) He comes to realize that his target is himself.
Case number (x25875) is him years later, not swayed by the system or brainwashing of the government. He is rogue with a thought process that what he had done in the past were not things that emulated his own value system. In fact, he had lost any kind of concept of a true value system and only cared about his own wealth and benefit.
He watches his 55-year old self now hesitant to do his job knowing it is him. He sees the wrong he will be doing and questions the reasons for why he later in time becomes swayed by greed and selfishness.
He weighs the reasons for why to and why not to follow through with his mission. The reason to do it may be because of his future age of death - 55 years old and he has lived a good life. Another reason is that the younger him sees every despicable thing about himself in the future, that he is a bad man and should be stopped.
During his surveillance, his future self much more experienced in the art of assassination, espionage, and surveillance realizes he is being followed and he quickly sees and recognizes it is his younger him that is doing the following and thus is also hesitant to extinguish his follower.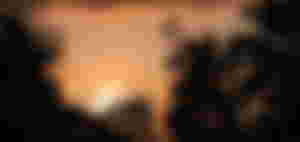 It is a thriller, suspense, and a moral psychological thought movie.
No teaser. No end. This is the heart and soul of the story.
What do you think?
By the way, now you know why the title is "Time After Time".

Good evening, good morning, buenos dias, buenas noches, amigos, amigas! How is everyone holding up and handling life at the moment? I hope all is well and everyone is well-behaving. Life is a beautiful mess and sometimes, being a human is messy and beautiful. No teaser. No trailer. This is real life.
A little tired today and still have lots of articles to read. Please understand, mahina and kalaban. So yeah, guess I am so ready to get off pretty soon. Xoxoxo
One Love
and I am a member of #ClubBrokeBCH
(The photos are my own and taken by me)
August 27, 2021
10:30 pm
Philippines