bbyblacksheep wrote about her Piggy Banks and why they decided to open it. You can read there how much have they saved and for how long. Also, she wrote about how many piggy banks they have.
Before the introduction of real banks, people would save some of their money using jars or other household wares but more particularly a jars made of clay or mud which was called pygg. Later on the the word pig was then born but more referring to the animal.
As early as 14th century, piggy banks are made from terracotta in Java. There were also money boxes as old as 2nd century BC found in Asia Minor.
The word bank on the other hand came from the Italian word banco or bench. Businesses where done then openly in the market wherein lenders would set up a table and bench to do their business. Money would soon fill those benches or bancos.
There are other sources online that you can read about how the piggy bank came to be.
Now, on to my savings.
Let's talk about savings other than your banks, investments, stocks or crypto wallets.
Back when I was studying, I remember saving around PHP300 for 1-2 weeks which is a big amount back then for me as a student and during that time as well for prices of goods and services have not skyrocketed just yet as compared today. From that I was able to buy things that I needed.
Side story: A local celebrity here was once interviewed and she mentioned about having a daily allowance of PHP1000 and she would only spend PHP100 from that. She got bashed of course which is not supposed to be. The intention was not bragging. It is not her fault that she was born in a rich family. What she was trying to say is that she was able to save for as young as she was she already knew the value of money thus she was disciplined enough to save. Why the hate?
I also started saved some coins saving PHP5 and PHP10. I also tried with PHP20 bills and other bills. I'm not sure where all those were spent but I hope it was put to good use.
Late last year, I started with the PHP50 challenge just like what I did when starting saving using bills. I have read once about saving bills and consider that without value. I started with PHP20 back then but was unable to sustain. That is what I did with the PHP50 now. I considered it without value. Every time we have change I would take the PHP50 bills and put it away. So last year I started that and then early this year we had to use all that up. I was able to save between PHP3000 or PHP5000. When a friend was in need, that is what we lent her and although we didn't ask for any interest, she still insisted when she paid it back so we gained some from that.
I started a couple of months ago again. I don't want to count them yet for I might be tempted to spend it once I knew how much was in it. So I'm still considering that as worthless.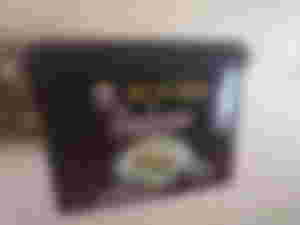 This is where I place the bills that I collected. It's a used up container of crackers. We have lots of containers like these. Some were used as pots for plants and others were used as containers for some other things. We really have to repurpose and recycle these things.
I don't know the purpose of why I started doing this again but it is more for emergency. It is good to have some savings like these just in case you can't go to your bank right away and you need some petty cash.
One time I ordered some items online. I was informed of the estimated arrival. It did arrive a couple of days before that and I had nothing to pay for it since I chose cash on delivery. We don't usually have cash on hand for we budget what we have. That way we don't incur unnecessary expenses. I was supposed to go out the next day to withdraw some money and to go to the grocery as well. To be surprised like that I panicked. Good thing we do have coins which was enough to pay what I have ordered. Good thing also that the item was not that expensive lol! I don't like carrying coins when I go out. When we go out, we carry just enough loose change for our fare. That's why we have a container to place our coins.
Since then I paid the items already upon ordering and checking out the items so I don't have to worry about payment anymore.
I always read about how they don't have 1BCH yet in their wallets because they have to spend it. Don't feel down about it. There are things that you need to attend to so that's fine.
Isn't it better that you were able to help yourself and others rather than knowing that you can but you don't want to because you're afraid you will not reach that 1BCH if you spend what you earned?
Remember that the best investment still is taking care of yourself and your loved ones. It's okay to not have as much in your wallet for you know in your heart that you have put to good use your earnings.
So keep doing what you can. Keep doing what you are doing.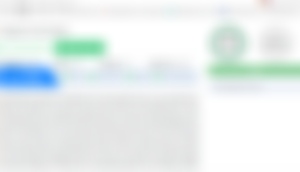 How is your day going so far? It's a Sunday but I decided not to go out for a jog/walk and rest instead for now.
Thanks a lot for your time and support.