"My Seven Months old Iking"
I have shared with you about the story before I've met my pet dog named, Iking. If you are asking who gave his name? My father did. I was then so scared of dogs because of my terrible experience when I was still a child. I was being chased by a dog because of my fake childhood friends. They keep on saying, "Lah! Lah! Lah" while clapping their hands. The dog became aggressive then it chased me when I was about to pass by the spot where it was. My mother scolded the children because she heard that I was crying. "My saviour!"
Moving on to the main topic, this month marks the celebration the seventh months of Iking's existence. I don't remember the date when he came home but it was in then last August 2021. If you will count it off, it will be six months that he is with us right now, so, that excludes the month that he was still with his original owner.
He wakes me up. When Iking turned three months, he learned to knock at my room every morning. Well, my mama told him to do so.
He comforts me. When I am sad and feeling weary, he come to me and touched my hand. He is now my stress reliever.
He became my best buddy. He plays with me and my parents too. He likes to play with our rags. He always wanted to be with me wherever I go, that is why when I don't want him to come with me, I close the main door of the house. When I was in my room and playing with my phone, he was there too. He lies in the floor and waited for me to be give him attention.
He is greedy when it comes to food. I don't know why but I like it when he eats pretty well and much. There are times that my mama scolded me because I gave him too much food and he ended up not eating in the next meal which makes me feel worried.
He is funny when he sleeps. I like his sleeping positions. Actually, it was our first time seeing a dog that sleeps like this;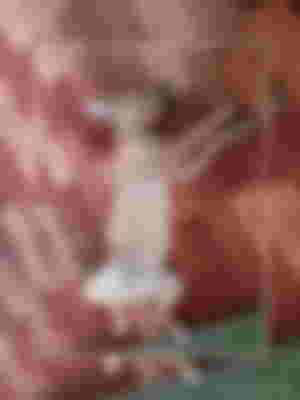 ...because we used to see a dog that sleeps like this;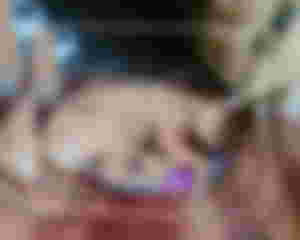 He also snores sometimes. Haha.
-Its when he is outside the house. I remembered those times that he was hit by a motorcycle. I was really worried because I thought that he was dead. He immediately ran off and we almost gave up on finding him because it lasted almost four hours already. I cried because I don't know what to do anymore. And the recent thing that had happened to him was when he got a wound on his leg. My papa said that someone just hit him with a sharp thing. Up until now, we didn't know who did that to him. Gladly, it already healed but the scar remains in there. ("Way puangod ang nagtigbas uie")
I didn't expected that I learned to love him like my brother. I can't help myself but cry when I think about how short their life span is. Everytime I came to watch a video about dogs, especially when they are featured as Hero dogs, I really cried a lot. I still remembered the time that I came across an article written by Mamsh @Murakamii.7 entitled, "Rest easy Molly". Aigoo! I didn't able to control myself. As I was reading the story, my eyes were filled with tears. I later on think, what if Iking leave us so soon? Can I accept it? How will accept it? Sometimes, I think, "Sana hindi nalang kami nag-alaga nang aso, wala sana ako'ng iisipin. Haysst!"
I overthink again! This is suppose to be a celebration. Sorry for being so dramatic my dear brothers and sisters.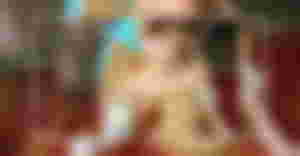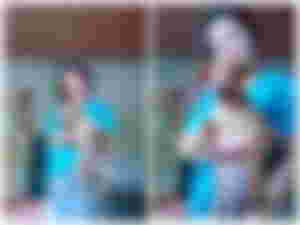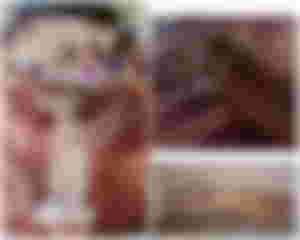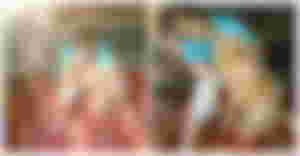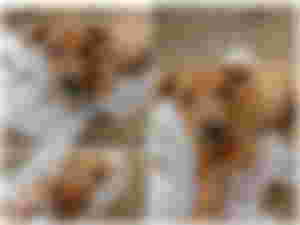 ________________________
Thank you for spending your time my readcash family!
________________________
I want to extend my deepest gratitude towards the people that keep supporting my works in here. To my avid readers, likers, subscribers, and upvoters. As well as my sponsors; (old, new, and renewed ones), I thanked you all. Thank you for making my read.cash journey fruitful. And, thank you for our virtual friendship. May the Lord God bless us more fruitful days, months, and years to come!

xoxo(*˘︶˘*).。*♡
________________________
|#194- |14th Article of the Month
|02.17.2022 @4:13 PM|
Lead Image source: edited using Pixlab App
________________________
"Food Trip Moments" https://read.cash/@renren16/food-trip-moments-dd1335a8
"Finally, Wifi is Back!" https://read.cash/@renren16/finally-wifi-is-back-a07df7a4
"I Spent my Valentines Day this way!"
https://read.cash/@renren16/i-spent-my-valentines-day-this-way-8974db9f
"Days that I am gone out: Where was I?"
https://read.cash/@renren16/days-that-i-am-gone-out-where-was-i-568d22de
"Oh my...Am I pregnant?"
Enjoyed this article?
Earn Bitcoin Cash by sharing it!
Explain
...and you will also help the author collect more tips.