"Food Trip Moments"
"Relationship last long when two people chose to hold on to it and fight for it." Well, as a matter of fact, MGD and I, probably one of the couples out there proved that its true. I mean, not to brag, being in six years and five months relationship as a boyfriend-girlfriend, its quite long than I thought. Yes! today, we celebrated our 77th Months relationship as a couple.
"How does it feel to be in a 77 Months Relationship?"
- Honestly, I can't explain what I felt. Perhaps, this is what they called, "Love". I mean, yun bang sa sobrang pagmamahal mo sa tao, hindi mo kayang i-explain kung bakit mo siya mahal at minahal ng sobra nang higit pa sa inaakala mo. Have you ever felt that way? I know some of you here are still single but I know some of you here also have their partners. Hehe.
Anyways, that is not the main topic of this article. Baka mabagot na kayo kakabasa nang paulit-ulit sa story naming dalawa, so I decided to share with you today our "Food Trip Moments" together.
We both love eating. Everytime he visited me, we always spent time together to have some snacks or visit food stalls in our town or even other towns especially if he receives his monthly salary or I withdraw some of my bitcoincash earnings in here. I really see to it that I can also contribute some money for our food trips. "Hindi yung siya lang lagi yung gumagastos."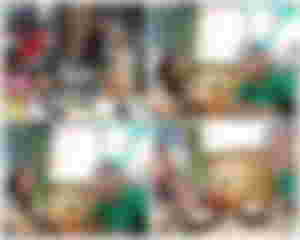 This was when we have our dinner date at Children's park located at Hilongos. We ordered pork silog, and iced teas. He payed the bill for this food trip. After eating, we had a walk and took some pictures. The place was crowded because it was Christmas Season. So, we just looked for a spot with few people around.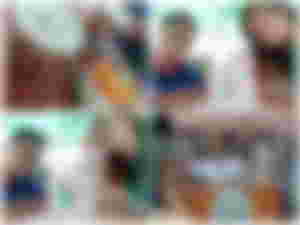 This was the first time we visited one of our friends food stall located at Baywalk Bato, Leyte. I was the one who payed for the foods we ate that day because he still don't have his salary. The milk tea and fries are really good. We also ate some siomai too. They called it, "Siomai sa Tisa".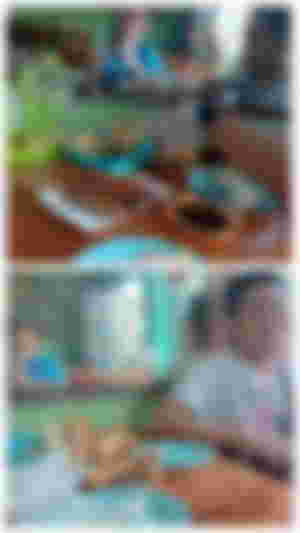 We had a lunch date in this photo. We ordered six sticks of barbeques, twenty-five (25) pesos each and "puso". We also ordered drinks. Look at his face after we finished eating. Haha. Its very obvious that he was full. He really have a cute chubby face.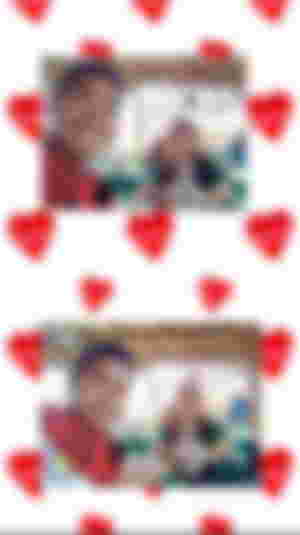 This was the first time we visited the newly-opened food hauz located at Hilongos. "Papa Cods", that was the name of the food hauz. They offered "Inasal na Manok", like Mang Inasal. Actually, as what we have known, the owner of this food hauz was then a food crew of Mang Inasal and then he decided to resign and make his own food business. The food taste like the one in Mang Inasal, but still Mang Inasal taste better. MGD was the one who payed for the bill. He treated me because we had an argument before that day. Haha. "Pagkain lang pala ang katapat."
It was two weeks after the ST Odette. He visited me and treated me in a lunch date because he withdrawn the money being sent by his sister whose working abroad. This was the first time we had our food trip together at "Chikaan" located at Hilongos, Leyte. We ordered a lot of foods and desserts in here. The prices are affordable naman din.
________________________
We do have a lot of food trips moments but I don't know where did I put the photos of it. Maybe it was saved in his laptop. :))
I really felt happy and blessed in these moments that we spent together. Despite the struggles, financial problems, and all, we still found ways to divert our attentions with the problems we had as a couple. Well, I am not saying that this food trips were the main solution but maybe one of the things that built our relationship to become stronger.
We maybe in opposite sex, but having the same favorites, hobbies, characteristics, or in tagalog, "Mga Hilig", that all make sense.
Add on: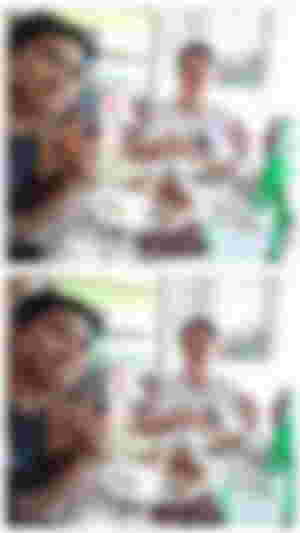 This was when we attended a Fiesta celebration at Barangay Liberty Hilongos, Leyte.
________________________
That's all for this article my readcash family! Thank you for reading.
________________________
I want to extend my deepest gratitude towards the people that keep supporting my works in here. To my avid readers, likers, subscribers, and upvoters. As well as my sponsors; (old, new, and renewed ones), I thanked you all. Thank you for making my read.cash journey fruitful. And, thank you for our virtual friendship. May the Lord God bless us more fruitful days, months, and years to come!

xoxo(*˘︶˘*).。*♡
________________________
|02.16.2022 @2:12 PM|
Lead Image source: edited using Canva App and Pixlab App
________________________
https://read.cash/@renren16/finally-wifi-is-back-a07df7a4
https://read.cash/@renren16/i-spent-my-valentines-day-this-way-8974db9f
https://read.cash/@renren16/days-that-i-am-gone-out-where-was-i-568d22de
https://read.cash/@renren16/oh-myam-i-pregnant-38e0ae5e
https://read.cash/@renren16/finally-our-lights-are-on-a56fa018
Enjoyed this article?
Earn Bitcoin Cash by sharing it!
Explain
...and you will also help the author collect more tips.